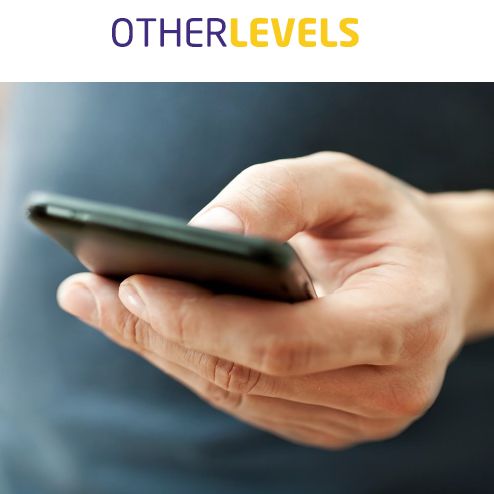 Brisbane, June 22, 2017 AEST (ABN Newswire) - OtherLevels Holdings Limited (

ASX:OLV
) (

FRA:7OL
) ("OtherLevels") is pleased to announce that it has signed another Australian licenced wagering company.
The company, a licenced Australian wagering operator, has selected Otherlevels innovative new digital messaging format, 'Web Push', that enables sites to deliver offers and content directly to a player's desktop browser, or a mobile browser on Android devices, without the need to download an app.
OtherLevels digital marketing strategists will support and train the in-house team. Based on OtherLevels experience in the wagering sector, OtherLevels expects to deliver measurable increases in player engagement, increased conversion of first time visitors, and increased player loyalty.
Brendan O'Kane, OtherLevels Managing Director commented, "It is pleasing to win another Australian wagering operator. We look forward to leveraging our global expertise in the sector, and being able to deploy global best practices into the Australian market. The Australian marketing landscape is changing rapidly, and we are seeing the more clients wanting to be sector leaders. OtherLevels, as a cutting edge, full service digital messaging platform, is the best solution in the Australian market today to achieve this outcome."
About Otherlevels Holdings Ltd

OtherLevels Holdings Ltd (ASX:OLV) (FRA:7OL) is a leading second-generation digital marketing platform with offices in Europe, the US and Australia.
The OtherLevels platform enables clients to acquire sooner, engage smarter and retain longer across desktop, mobile web and apps audiences. The OtherLevels platform offers both Intelligent Messaging for Conversion, and Intelligent Messaging for Marketing Clouds and CRM, hence delivering both acquisition and engagement capabilities for digital marketers. OtherLevels leading clients include Camelot (UK), Tatts, Coles, Flight Centre, IHG, LadbrokesCoral, Betfred, Doubledown and Playstudios.
For more information, please visit http://otherlevels.com
Otherlevels Holdings Ltd
US: +1-415-697-2130
UK: +44-203-751-0440
AUS: +61-7-3003-0652
E: media@otherlevels.com
www.otherlevels.com
Related CompaniesOtherlevels Holdings Ltd