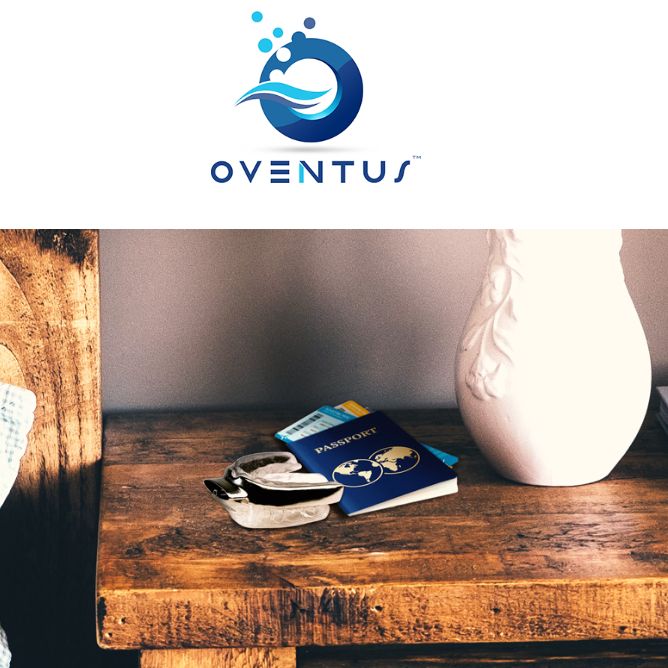 Successful Capital Raising
Brisbane, June 22, 2017 AEST (ABN Newswire) - Oventus Medical Limited (

ASX:OVN
) (Oventus) announces that it has completed a first tranche placement of approximately 18 million shares to institutional and sophisticated investors at an issue price of $0.36 per share to raise approximately $6.5 million. A second tranche placement to raise a further $0.5 million will be conducted subject to shareholder approval being obtained at a general meeting of shareholders to be held in August 2017. A number of the directors are participating in the second tranche placement to an aggregate value of $420,000, subject to shareholder approval being obtained, including Chairman Dr Mel Bridges, Founder Chris Hart, and Co-Founder and Managing Director Neil Anderson.
- $7.0 million has been raised in an initial placement at $0.36 per share.
- In addition, Oventus will be conducting a share purchase plan for each eligible shareholder capped at $2.0 million at $0.36 per share.
- The capital raising follows the announcement earlier this week of the signing of a global distribution agreement with Modern Dental Group.
- Modern Dental Group is the world's largest dental prosthetic device provider with over 70 sales and customer services centres covering North America, Europe, Australia, and the Greater China regions.
Oventus' Chairman Dr Mel Bridges said: "We are delighted that the placement has seen such strong support and thank investors for that support. The additional funds raised under the placement will put the company in a strong position to progress in its current endeavours. The raising follows the recent announcement of the signing of a global distribution agreement with Modern Dental Group - the world's largest dental prosthetic device company".
The funds will be used to increase working capital and:
1. build sales by co-marketing with our distributor partners in various regions - in particular Modern Dental in US and Australia;
2 complete R&D and regulatory approvals for the current products in development - in particular for the sleep clinician channel;
3 complete current clinical trials that will be used to further validate the value of the Oventus proprietary airway and as further evidence to engage with clinicians - especially sleep clinicians; and
4 scale production in collaboration with manufacturing partners where required.
The placement has been managed by Bell Potter Securities Limited.
Share Purchase Plan
Oventus is pleased to announce that it will also offer each eligible shareholder in Australia and New Zealand the opportunity to subscribe for up to $15,000 in Oventus shares under a share purchase plan (SPP) at the price of $0.36 per share, being the same price as for the placement, capped at $2.0 million.
Participation in the SPP is open to all holders of Oventus shares with a registered address in Australia and New Zealand at the record date for the SPP.
To view further details on the SPP terms and an application form, please visit:
http://abnnewswire.net/lnk/OQU816GY
About Oventus Medical Ltd

Oventus Medical Ltd (ASX:OVN) is a Brisbane based medical device company that is commercialising a unique treatment platform for the treatment of sleep apnoea and snoring. Unlike other oral appliances or CPAP interfaces, the Oventus devices have a unique and patented airway within the treatment platform that allows air to flow to the back of the mouth unobstructed while maintaining an oral seal and stable jaw position, bypassing multiple obstructions from the nose, soft palate and tongue, reducing airway collapsibility and managing mouth breathing while maintain a stable airway with or without nasal CPAP. They are particularly designed for the many people that have nasal obstructions and consequently tend to mainly breathe through their mouth. While it may seem counterintuitive, this technology actually manages mouth breathing by converting it to device breathing and normalising ventilation. The O2Vent(TM) is designed to allow nasal breathing when the nose is unobstructed, but when obstruction is present, breathing is supplemented via the airways in the appliance.
For more information on Oventus' Sleep Treatment Platform, please visit http://www.oventus.com
Dr Mel Bridges
Chairman
M: +61-41-3051-600

Kyahn Williamson
WE Buchan
P: +61-3-8866-1214
E: kwilliamson@buchanwe.com.au
Related CompaniesOventus Medical Ltd