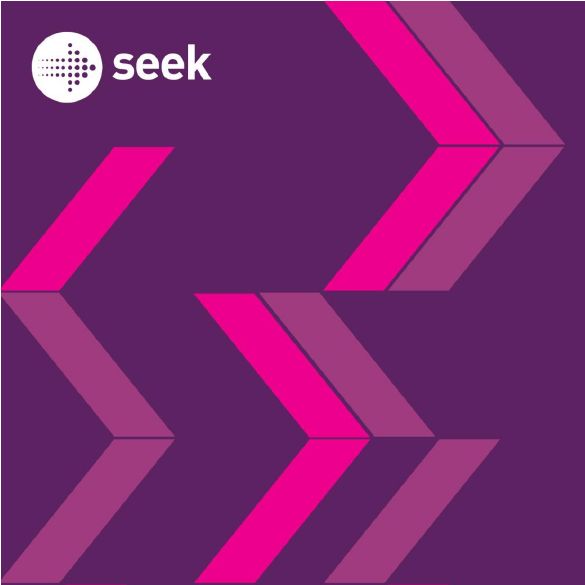 Apps Power 8 Second Personalised Job Applications
Sydney, July 25, 2017 AEST (ABN Newswire) - SEEK (

ASX:SEK
) (

OTCMKTS:SKLTY
), Australia's number one jobs, employment and career marketplace has strengthened its mobile offering with the launch of a new solution that transforms the way people apply for jobs on-the-go. SEEK's new mobile offering leads the industry with functionality allowing both Android and iOS users to manage their job seeker profile (SEEK Profile) via their mobile, as well as upload and edit a CV or personalised cover letter, which is attached to their Profile.
- Bolsters mobile app offering with improved feature set for application on-the-go
- 1.5 million job applications logged via mobile each month
Today, more people are living on mobiles, making on-the-go functionality a game changer for job seekers wanting to tailor their applications, simply uploading files from cloud services such as Dropbox and Google Drive. The new solution, which was softly launched in March 2017, has delivered a 75 per cent increase in job applications completed via the mobile app each day.
SEEK was the first employment marketplace to offer such a sophisticated app experience in 2014. The company now processes 60 per cent of its traffic through mobile and receives nearly 1.5 million applications via mobile devices per month.
Michael Ilczynski, Managing Director ANZ at SEEK says the latest app release is a response to the worldwide shift to mobile. "We've seen that innovation plays a significant role in helping Aussies find fulfilling jobs and careers. Technology is a critical part in delivering solutions of the future and no other company in the space offers the breadth and depth of functionality across all mobile platforms that SEEK offers."
"Considering half of all the phones sold in Australia in 2016 run on Android, functionality across both Android and iOS is a key differentiator of our latest release. A very mobile savvy group, our Android visits have almost doubled since last year, to upwards of 4 million a month," said Michael.
Both of SEEK's mobile apps are facilitating behavioural changes in the recruitment process, with evidence of users taking a more considered and tailored approach to their job applications, moving away from an unsuccessful spray and pray approach. Michael from SEEK, believes the updated functionality will give applicants and recruiters alike, the benefits of a tailored CV and application, at the speed of mobile.
"It's the small details that can make a big difference for a candidate's chance of getting an interview, and the uptake of the new features in the app shows that users are enjoying being able to take control of the details that can improve their chances," said Michael.
"Looking at the numbers, since January 2017 we have seen 86,000 CVs uploaded and 68,000 deleted, indicating the people want to not just upload, but also tailor and manage CVs for varying roles in a matter of seconds from their mobile."
"Crafting a quality CV and SEEK Profile is a key skill to clearing the first hurdle; in today's economy, it's about quality, not quantity. Recruiters appreciate when an applicant demonstrates his or her suitability for a role, and for the first time, applicants have the capability to do that from their mobile device."
About SEEK Limited

The purpose of SEEK Limited (ASX:SEK) (OTCMKTS:SKLTY) is to help people live more fulfilling and productive working lives and help organisations succeed. SEEK makes a positive contribution to people's lives on a global scale.
SEEK is the global leader in the creation and operation of online employment markets. Globally SEEK has relationships with over 700,000 hirers and 150 million candidates.
SEEK makes a positive contribution to people's lives through connecting more people to relevant job opportunities using its marketplace scale and technology to build radically more efficient and effective employment marketplaces.
SEEK is listed on the Australian Securities Exchange, and has been listed in the Top 20 Most Innovative Companies Globally by Forbes, and Number One in Australia.
SEEK has been recognised by AON Hewitt as an Employer of Choice ten years straight and is passionate about it's company's culture. SEEK is a leader in workplace diversity and inclusion.
For 20 years SEEK has been an integral part of Australians' job-search process, and as the country's leading employment marketplace is uniquely positioned to empower Australians with career, education and volunteer opportunities to create productive and fulfilling working lives.
Investor/Analyst enquiries
Geoff Roberts
SEEK Limited
T: +61-3-8517-4484

Media enquiries
Sarah Macartney
SEEK Limited
M: +61-433-949-639
E: smacartney@seek.com.au
Related CompaniesSEEK Limited