Competitive Paris silver project & innovative copper-gold exploration in South Australia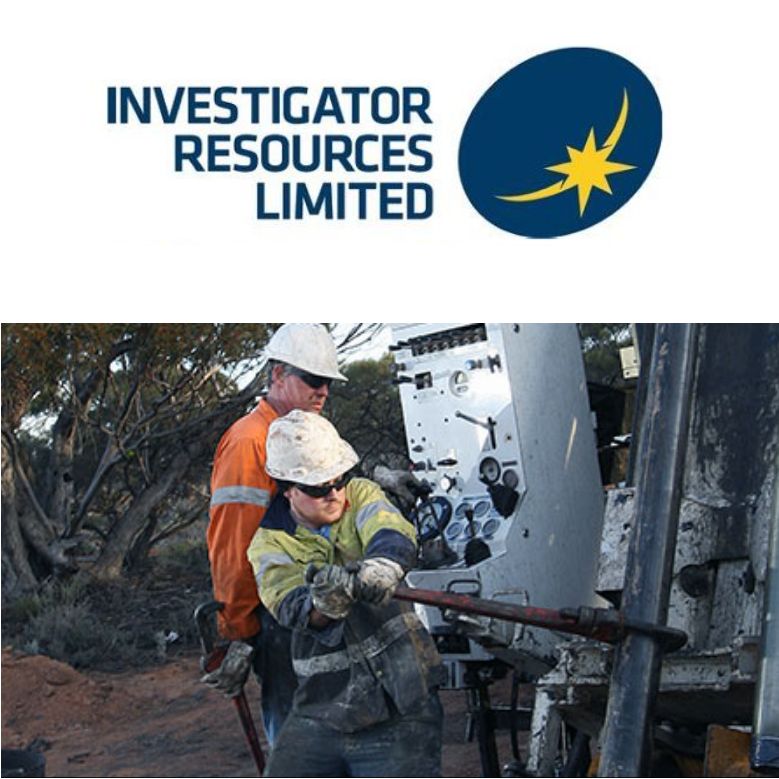 Presentation at Diggers and Dealers Mining Forum
Adelaide, Aug 7, 2017 AEST (ABN Newswire) - Investigator Resources Ltd (

ASX:IVR
) provides the Company's latest Presentation at Diggers and Dealers Mining Forum.
STRATEGY: Focus on greenfields extensions to pedigree Olympic Dam Belt
Key Projects
1.Paris silver project
- Initial success with IVR discovery in 2011;
- IVR's priority is moving Paris to PFS
Flow-on opportunities for Tier 1 & 2 discoveries
2. Nankivel copper porphyry targets near Paris
3. Maslins IOCG target in Olympic Dam (OD) Belt
STRATEGY: Junior explorer driven by new research & geological concepts
IVR is innovative in identifying & collaborating on research developments to create first-mover opportunities and competitive advantage in the data-rich & strong research environment of South Australia. IVR participates in multiple university & Geological Survey research projects & national Uncover Initiative.
Breakthrough applications in SA
A. Multi-element pathfinder geochem
B. Micro-dating mineral systems
C. Magneto-Telluric (MT) geophysical remapping of Olympic Dam metallogenic corridor
Key disruptive concept
- That the Olympic Dam IOCG belt & emerging Paris-Nankivel epithermal/porphyry province are connected & the fluorine-rich deposits formed at the same time in an Olympic Dam Mega-event.
- IVR has taken a strong ground position to pursue this concept & opportunity.
IVR CORPORATE OVERVIEW: Well Positioned with a strong silver asset & significant copper-gold exploration upside
 
              Active News flow 

July 16    - Raised $5.4M @ 4.7c per share
2H 2016    - Paris silver infill drilling
           - Nankivel Cu porphyry drilling & IP
           - Refined Maslins IOCG target
Jan 17     - High-grade Paris intersections
           - Dr Ransom joined Board
April 17   - Paris silver resource upgraded
             & moving to PFS
May on     - $1M R&D/drilling rebates
           - Nankivel drilling upgrades target 

PROGRAM OBJECTIVES FOR BALANCE OF 2017
PARIS SILVER PROJECT:
- Advanced metallurgical testing & hydrological study towards PFS late 2017
NANKIVEL PORPHYRY COPPER TARGET:
- Review heritage boundaries & recommence drilling by end September quarter;
- IP survey adjacent porphyry target areas
MASLINS IOCG TARGET:
- Heritage survey; Drilling late 2017
REGIONAL GRANITES:
- Ground assessment of porphyry potential
Investigator is a Junior Explorer with Tier 1 Potential
- The foundation Paris silver discovery/project is on a pathway to development.
- Two well-conceived copper-gold targets have potential to be major discoveries.
We welcome your interest in IVR.
To view the full presentation, please visit:
http://abnnewswire.net/lnk/9V292C40
About Investigator Resources Ltd

Investigator Resources Limited (ASX:IVR) is a metals explorer with a focus on the opportunities for greenfields silver-lead, copper-gold and other metal discoveries in South Australia.
The Company's priority is progressing the development pathway for the Paris silver project with the preparation of a pre-feasibility study. The Paris Mineral Resource Estimate is 9.3Mt @ 139g/t silver and 0.6% lead, comprising 42Moz of contained silver and 55kt of contained lead, at a 50g/t silver cut-off. The resource has been categorised with an Indicated Resource estimate of 4.3Mt @ 163g/t silver and 0.6% lead for 23Moz contained silver and 26kt contained lead, and an Inferred Resource: 5.0Mt @ 119g/t silver and 0.6% lead for 19Moz contained silver and 29kt contained lead.
The Company has applied an innovative strategy that has developed multiple ideas and targets giving Investigator first-mover status. These include: the Paris silver discovery; recognition of other epithermal fields and the associated potential for porphyry copper-gold of Olympic Dam age; extending the ideas developed at Paris-Nankivel and using breakthrough government Magneto-Telluric surveying to rejuvenate targeting with the Maslins IOCG target as the next priority drill target.

Mr John Anderson
Managing Director
Investigator Resources Limited
E: info@investres.com.au
T: +61-8-7325-2222

Mr Peter Taylor
Investor Relations
NWR Communications
E: peter@nwrcommunications.com.au
T: +61-41-203-6231
Related CompaniesInvestigator Resources Ltd