Successful 12 months where SEEK delivered strong financial results in ANZ & Zhaopin, executed on key transactions and reinvested for future growth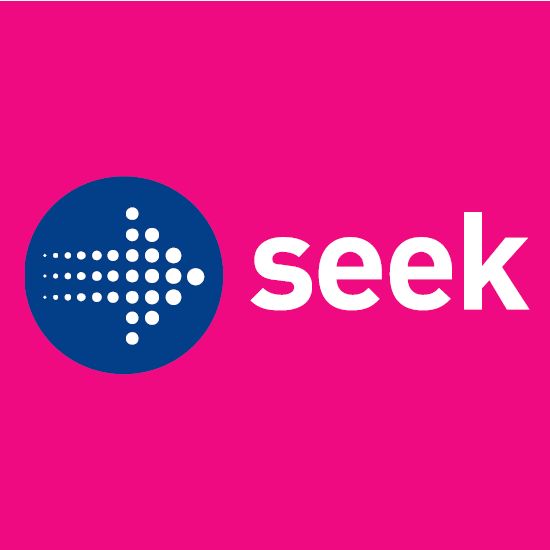 Melbourne, Aug 16, 2017 AEST (ABN Newswire) - SEEK Limited (

ASX:SEK
) (

OTCMKTS:SKLTY
) ("SEEK") announced its results for 12 months ended 30 June 2017.
FY17 Key Highlights
SEEK Group: Underlying NPAT growth of 11%
- Underlying NPAT (excl. significant items & Early Stage Ventures) of A$220.8m
- Total FY17 dividends of 44 cents (10% growth vs pcp)
Australia and New Zealand Employment: Strong financial results from clear market leader
- Revenue growth of 14% & EBITDA growth of 11%
- Market leader with 36% share of placements, lead of c9x times over our nearest competitor
- Sustained strong growth reflects benefit of reinvestment
International: Progressing well in business model evolution
- Zhaopin achieved total revenue growth of 24% alongside aggressive reinvestment
- SEEK Asia is starting to realise reinvestment benefits and signs of gradual macro improvement
Education: OES continues to perform well
- Online Education Services achieved strong student outcomes & solid financial results
Key transactions expected to create significant long term value
- Zhaopin: Process of privatisation is progressing well and partnership with Hillhouse and FountainVest is expected to deliver strategic and operational benefits
- OES: Transaction expected to be strongly cash accretive over medium to long term and new partnership signed with Western Sydney University
SEEK Limited ("SEEK") announced its results for 12 months ended 30 June 2017
- Reported Revenue of A$1,036.4m (pcp: A$950.4m)
- Reported EBITDA of A$362.3m (pcp: A$366.7m)
- Underlying NPAT (excl. significant items & Early Stage Ventures) of A$220.8m (pcp: A$198.1m)
- Reported NPAT of A$340.2m includes OES fair value gain of A$174.3 and other one-off items (pcp: A$357.1m includes gain on sale of IDP of A$181.7m and other one-off items)
o FY17 decline in Reported NPAT due to one-off gains being higher in FY16
Commenting on FY17 results, SEEK CEO and Co-Founder Andrew Bassat said:
"In the last 12 months, we have made significant progress in positioning SEEK for long term growth. ANZ Employment delivered another strong financial result and continues to grow its market leadership. The success of ANZ's business model evolution provides a strategic roadmap for our international operations. We believe that if we execute well, SEEK is very well positioned to grow across ANZ and International."
"In International, Zhaopin continues to perform well with total revenue growth of 24% as it realises the benefits of sustained reinvestment. SEEK Asia is starting to see strong benefits from reinvestment and gradual improvement in macro conditions. Our focus in International is to continue investing and capitalise on an enormous revenue opportunity."
Transactions | KEY HIGHLIGHTS
A key FY17 highlight has been progress in large transactions, namely:
- Zhaopin: Privatisation process is progressing well with leading private equity investors, Hillhouse and FountainVest.
- OES: Increased ownership to 80% which is expected to unlock value by opening up ability to sign new education partnerships. This strategy was vindicated by the new partnership with Western Sydney University which positions OES to grow in the large NSW market.
AUSTRALIA AND NEW ZEALAND EMPLOYMENT | KEY INSIGHTS
SEEK ANZ achieved a record result alongside investing for future growth
- Strong Revenue growth of 14% & EBITDA growth of 11% (Revenue A$355.9m, EBITDA of A$197.9m)
- Another strong result reflecting the benefits of sustained reinvestment
- SEEK offers a significant breadth of products and improved sales & service is delivering more value to candidates and hirers than ever before
- Strength of marketplace reflected in 36% share of placements, c9x lead over nearest competitor
Andrew Bassat commented, "We are very pleased with ANZ's results and the progress it is making in scaling up existing products and services. SEEK's strategy is to undertake focused reinvestment which directly contributes to our ongoing market leadership and growing financial results."
INTERNATIONAL | KEY INSIGHTS
SEEK International achieved a creditable result given weak macro conditions, FX headwinds and reinvestment focus
- Revenue growth of 6% and EBITDA decline of 3% (Revenue A$629.3m, EBITDA of A$187.0m)
- In constant currency, achieved Revenue growth of 13% and EBITDA growth of 2%
- Modest macro conditions and reinvestment have impacted earnings and masks the strong progress made in business model evolution
- Reinvestment program expected to deliver a good strategic and financial payback
Andrew Bassat said, "SEEK's strategy has been to invest to evolve these businesses so that over the medium to long term they can capitalise on their strong market leadership positions and huge market opportunities."
"Across International, Zhaopin has invested aggressively for the longest duration. As a result, Zhaopin has delivered revenue growth of 24% and is well positioned for future growth in a large market opportunity. In the last 12 consecutive quarters, Zhaopin has delivered 20%+ growth in online revenue."
Refer to Zhaopin's Q4 FY17 earnings presentation (

NYSE:ZPIN
) for further details.
In commenting about SEEK Asia, Andrew Bassat said,
"We saw momentum in H2 FY17 with improving results in mature markets. SEEK Asia is a clear market leader in placements and its key marketplace metrics such as profiles and number of hirers are growing well. SEEK Asia is investing to evolve and we expect financial results to improve over the short to medium term."
EDUCATION | KEY HIGHLIGHTS
Strong result by OES and SEEK Learning is evolving its business model
- Robust results from OES as it positions itself for its next phase of growth
- SEEK Learning progressing well with new business model
Andrew Bassat said, "OES continues to deliver strong student outcomes alongside solid financial results. We are particularly pleased that teaching satisfaction rates are at very high levels."
"Our new partner, Western Sydney University has a strong reputation for innovative curriculum and equipping students with relevant career related education. Western Sydney University is expected to have a significant impact in increasing OES's addressable market."
SEEK Learning is making good progress in its business model evolution. The new business will solve a bigger suite of problems by providing people with education and career insights to help them meet their career objectives.
EARLY STAGE VENTURES | KEY HIGHLIGHTS
Pleasing progress from Early Stage Ventures
On commenting about Early Stage Ventures, Andrew Bassat said "Our Early Stage Investments are an exciting area for future growth and offer solutions to large and complex problems in the broader human capital management market. These businesses are progressing well and achieving strong growth in key operating metrics."
DIVIDENDS | 10% growth in FY17 dividends
SEEK's strong cash generation supports both a growing dividend stream and reinvestment
- H2 17 dividend per share of 21 cents per share (growth of 11% vs pcp)
The Board has declared a final dividend payment of 21 cents per share which represents growth of 11% compared to the prior year final dividend. The final dividend will be paid on 13 October 2017 with a record date of 15 September 2017.
Andrew Bassat said "It is pleasing to provide a growing stream of dividends alongside also reinvesting for long term growth. Our expectation is that the capital deployed now will generate good returns and support growth in future dividends."
OUTLOOK | FY18 short term guidance
- FY18 NPAT Guidance (excl. significant items)
- Revenue growth in the range of 20% to 25% (FY18 vs FY17) (see Note 1 below)
- EBITDA growth of approximately 10% (FY18 vs FY17) (see Note 1 below)
- Reported NPAT in the range of A$220m to $230m before deducting investments in early stage growth options of approximately A$25m to A$30m
- Included in FY18 Reported NPAT guidance is an impact of A$18m (see Note 2 below) relating to share based payments and depreciation & amortisation
In conclusion Andrew Bassat commented, "SEEK has very exciting growth prospects. We are uniquely positioned due to our strong market leadership in large markets and our deep relationships with candidates and hirers. We believe the right thing to do is to invest and evolve our businesses to capitalise on these significant growth opportunities. SEEK is focused on doing this right and not quickly and if we do this well are confident of delivering strong returns for our shareholders over the medium to long term."
In accordance with ASX Listing Rule 3.13.1, SEEK Limited advises that its Annual General Meeting will be held in Melbourne, Victoria on 29 November 2017.
Notes:
1. Includes consolidated early stage investments
2. NPAT impact of the following: Increase in share based payments of cA$4m above normal levels seen in FY15/16, year on year increase in depreciation and amortisation of cA$14m including OES purchase price amortisation of cA$4m
To view FY17 Full Year Results Presentation, please visit:
http://abnnewswire.net/lnk/9093USHI
To view Full Year Statutory Accounts and Appendix 4E, please visit:
http://abnnewswire.net/lnk/S514JZ84
About SEEK Limited

SEEK Limited (ASX:SEK) (OTCMKTS:SKLTY) is a diverse group of companies, comprised of a strong portfolio of online employment, educational, commercial and volunteer businesses. SEEK spans across 19 countries and operates in four of the six fastest growing countries by GDP. SEEK's purpose is to help people live more fulfilling and productive working lives and help organisations succeed. SEEK makes a positive contribution to people's lives on a global scale.
SEEK is listed on the Australian Securities Exchange, where it is a top 50 company with a market capitalisation close to A$6billion and has been listed in the Top 20 Most Innovative Companies Globally by Forbes, and Number One in Australia. SEEK has been recognised by AON Hewitt as an Employer of Choice nine years straight and is passionate about it's company's culture. SEEK is a leader in workplace diversity and inclusion.
Since 2004 SEEK has been an integral part of New Zealand's job-search process, and as the country's leading employment marketplace is uniquely positioned to empowering New Zealanders with career, education and volunteer opportunities to create productive and fulfilling working lives.
Investor/Analysts
Geoff Roberts / Jeff Tang
SEEK Limited
T: +61-3-8517-4484

Media
Sarah Macartney
SEEK Limited
T: +61-3-8306-0850
M: +61-433-949-639
Related CompaniesZhaopin Ltd
SEEK Limited