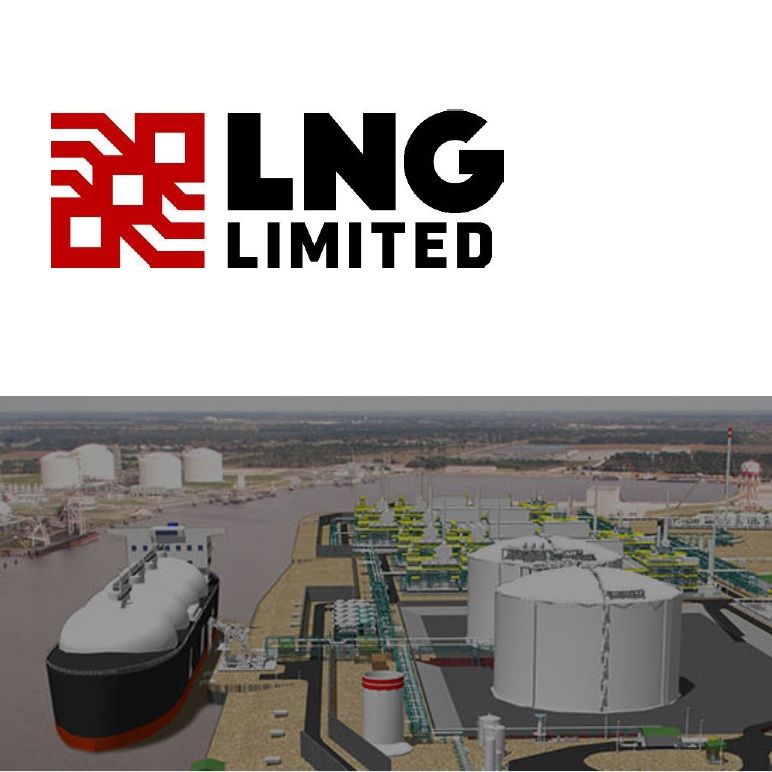 Appendix 4E Preliminary Financial Report
Perth, Aug 30, 2017 AEST (ABN Newswire) - Liquefied Natural Gas Ltd (

ASX:LNG
) (

OTCMKTS:LNGLY
) provides the Company's unaudited preliminary financial report for the year ended 30 June 2017.
Company Overview and Review of Operations
Liquefied Natural Gas Limited's (LNGL, the Company or the Group) corporate offices are based in Perth, Western Australia, with offices in Houston, Texas; Lake Charles, Louisiana; and Halifax, Nova Scotia.
Our business strategy is to bring a concept of mid-scale liquefied natural gas (LNG) projects to the international energy market.
We are currently developing LNG export terminal projects in the United States, Canada, and Australia having combined aggregate design production capacity of nearly 20 mtpa, with a further expansion option of up to 4 mtpa in Canada. Our mission is to create substantial shareholder value through successful execution of our 'Energy Link' strategy, distinguishing LNGL as a pure LNG infrastructure investment opportunity. This entails safely developing mid-scale, low cost, efficient and reliable LNG liquefaction terminals to serve the international energy market's demand for natural gas. This integrates demonstrated skills in identifying and securing strategically located project sites, with development of these sites in a rapid, cost effective manner.
Our business model applies the Company's wholly owned and developed OSMR(R) LNG process, which centres on delivering four key principles: industry competitive capital cost; optimized plant energy efficiency; shortened development and construction schedules; and an overall smaller environmental impact footprint, including reduced carbon emissions relative to other LNG technologies.
We are continually evaluating additional growth opportunities that would benefit from our 'Energy Link' strategy.
Key milestones achieved during the financial year ended 30 June 2017 and through the date of this report follow:
- Mr. Paul J Cavicchi became Chairman of LNGL's Board of Directors with the previous Chairman, Mr. Richard J Beresford, remaining on the Board as a Non-Executive Director
- The LNGL Board authorised the Company's management team to explore the possibility of redomiciling the Company to the United States of America along with a listing on either the New York Stock Exchange or NASDAQ
- FERC issued its Order on Rehearing fully reaffirming its April 15, 2016 authorisation of the proposed Magnolia LNG export facility
- Magnolia LNG received its Notice to Proceed (NTP) from the FERC to commence Initial Site Preparation activities for the Magnolia LNG project
- DOE granted the Magnolia LNG project authorisation to export liquefied natural gas from the U.S. to countries with which the U.S. has not entered into a free trade agreement (Non-FTA), supplementing the existing approval to export to free trade agreement (FTA) countries
- Magnolia LNG extended the validity period of its binding engineering, procurement, and construction (EPC) contract with KSJV (a KBR - SKE&C joint venture led by KBR) through December 31, 2017
- Magnolia LNG entered into a Ground Lease for the Magnolia LNG project with the Lake Charles Harbor and Terminal District
- Magnolia LNG and Stonepeak signed an Amended and Restated Equity Commitment Agreement (ECA) that provides Magnolia LNG with certainty of equity funding at a lower cost of capital than the previous agreement
- Magnolia LNG and Meridian LNG Holdings Corp further extended certain conditions precedent for the Meridian LNG offtake agreement from 31 December 2016 to 30 November 2017. All other provisions of the governing agreements not specifically amended by this extension remain in full force and effect
- The Nova Scotia Environment (NSE) approved Bear Head LNG's Greenhouse Gas and Air Emission Management Plan
- Transport Canada's TERMPOL Review Committee completed their review of the Bear Head LNG TERMPOL report
- Bear Paw Pipeline Corporation Inc. (Bear Paw), an indirect wholly owned subsidiary of LNGL, received Nova Scotia Utility and Review Board approval to construct a 62.5 km natural gas pipeline from Goldboro, Nova Scotia to the proposed Bear Head LNG liquefied natural gas export facility in Point Tupper, Richmond County, Nova Scotia
- Bear Paw received its environmental assessment (EA) approval from the NSE
- LNGL announced its exit from the Fisherman's Landing LNG project.
To view the full report, please visit:
http://abnnewswire.net/lnk/CQRXS50U
About Liquefied Natural Gas Ltd

Liquefied Natural Gas Limited (

ASX:LNG) (

OTCMKTS:LNGLY) (LNGL) is an ASX listed company whose portfolio consists of 100% ownership of the following companies:
- Magnolia LNG, LLC (Magnolia LNG), a US-based subsidiary, which is developing an eight mtpa or greater LNG export terminal, in the Port of Lake Charles, Louisiana, USA;
- Bear Head LNG Corporation Inc. (Bear Head LNG), a Canadian based subsidiary, which is developing an 8 mtpa or greater LNG export terminal in Richmond County, Nova Scotia, Canada with potential for further expansion;
- Bear Paw Pipeline Corporation Inc. (Bear Paw), proposing to construct and operate a 62.5 km gas pipeline lateral to connect gas supply to Bear Head LNG; and
- LNG Technology Pty Ltd, a subsidiary which owns and develops the Company's OSMR(R) LNG liquefaction process, a mid-scale LNG business model that plans to deliver lower capital and operating costs, faster construction, and improved efficiency, relative to larger traditional LNG projects.
Mr. Micah Hirschfield
Sr. Manager, Communications and Investor Relations
Liquefied Natural Gas Limited
T: +1-713-815-6920
E: mhirschfield@lnglimited.com

Mr. Andrew Gould
Joint Company Secretary
Liquefied Natural Gas Limited
T: +61-8-9366-3700
E: AGould@lnglimited.com.au
Related CompaniesLiquefied Natural Gas Ltd