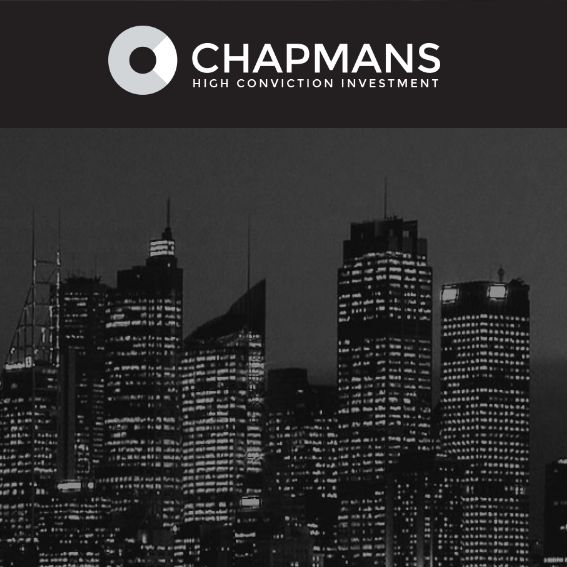 Half Year Accounts
Sydney, Sep 5, 2017 AEST (ABN Newswire) - The directors present their report, together with the financial statements, on the consolidated entity (referred to hereafter as the 'consolidated entity') consisting of Chapmans Limited (

ASX:CHP
) (referred to hereafter as the 'company' or 'parent entity') and the entities it controlled at the end of, or during, the half-year ended 30 June 2017.
Review of operations
The principal activities of the group during the period were as a specialist investment company providing growth capital and advisory services to private and public companies across a concentrated but diverse range of industries including resources, engineering and technical services and mobile technology.
The company's investment philosophy and approach are based on achieving reliably high returns from a unique mix of high conviction and special situation features characterised by low entry prices, actively managing risks and significant upside opportunities from concentration of investments in known growth industries. All investments are actively managed over shorter to medium term holding periods with medium term equity and debt based investments structured around specific events, assets and opportunities.
The loss for the consolidated entity after providing for income tax and non-controlling interest amounted to $2,156,844 (30 June 2016: profit of $615,481).
Events after the reporting period
On 11 August 2017, the Company announced the appointment of Dato' Muhamad Adlan bin Berhan as an Executive Director to the board of Chapmans Limited.
On 21 August 2017, the Company issued 400,000,000 Shares at an issue price of $0.005 per Share to raise $2,000,000. These Shares were issued pursuant to the placement approved by shareholders on 28 July 2017.
On 29 August 2017, the Company announced that it had has entered into a Binding Heads of Agreement (HoA) with MJ Life Sciences Pty Ltd (MJLS), to make a strategic investment of US$500,000 in MJLS. MJLS is an Australian special-purpose company established with the aim of becoming a leading global medicinal cannabis holding and investment company. Chapmans' initial investment in MJLS is subject to completion of due diligence on MJLS by Chapmans to Chapmans satisfaction, and a Shareholders Agreement being agreed within 30 days of this HoA being executed by both parties.
No other matters or circumstances have arisen since 30 June 2017 that has significantly affected, or may significantly affect the consolidated entity's operations, the results of those operations, or the consolidated entity's state of affairs in future financial years.
To view the full report, please visit:
http://abnnewswire.net/lnk/KKH4T2A9
About Chapmans Limited

Chapmans Limited (ASX:CHP) is an ASX-listed diversified investment company engaged in special situation investments across a diverse range of industries, with a focus and expertise in the mobile and advanced industrial technology sectors. The Company seeks to be an active strategic investor in high growth areas of the market and to identify and work with emerging high growth companies. Chapmans' investment philosophy and approach are based on a unique mix of high conviction and special situation features, characterised by advisory and equity investments structured around specific events and assets for both public and large private corporates.
The Company made its first strategic investment into blockchain in 2017 and established the Blockchain Industry Advisory Board to identify and assess compelling blockchain investment opportunities. Chapmans' investment in blockchain technology aligns with its growth plans and commitment to investing in early stage technologies with reach into key international markets.
To learn more please visit: http://www.chapmansltd.com

Peter Dykes
Executive Chairman
Chapmans Limited
E: peter.dykes@chapmansltd.com
T: +61-2-9300-3605

Anthony Dunlop
Executive Director
Chapmans Limited
E: anthony.dunlop@chapmansltd.com
T: +61-2-9300-3605
Related CompaniesChapmans Limited