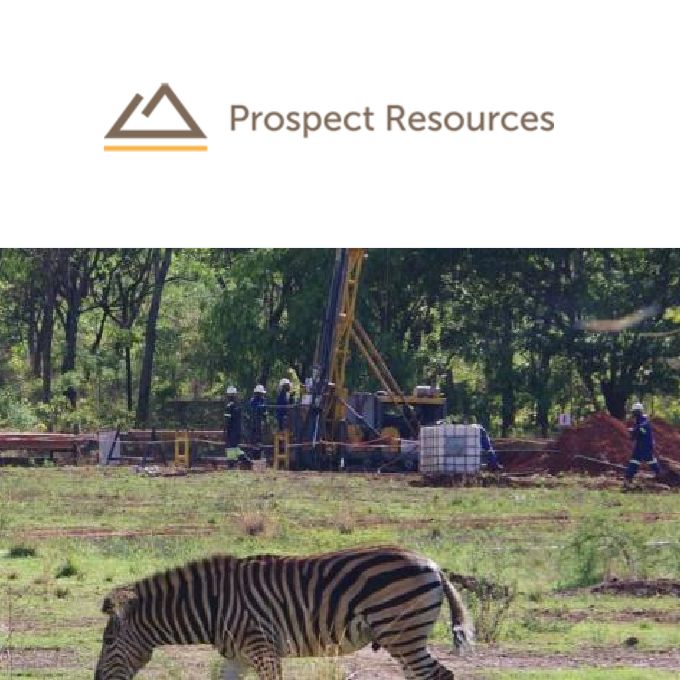 Presentation - Investment Outline Arcadia Lithium Project
Perth, Sep 18, 2017 AEST (ABN Newswire) - Prospect Resources Ltd (

ASX:PSC
) provides the Company's latest Presentation titled 'Investment Outline - Arcadia Lithium Project'.
Arcadia Lithium Project Summary
- Conveniently located to Rail, Road and Power Infrastructure
- Compelling Project Investment Returns
- Near Term Lithium Concentrate Supply
- No Committed Offtake - Various Discussions Ongoing
Pre Feasibility Study Completed, Largest JORC Hard Rock Lithium Mineral Resource in Africa, 20 Years Life Of Mine, Skilled and Experienced Management Team, Actionable Plan to Production, Mining And Investment Approvals
Arcadia Lithium Project Location, Infrastructure and Resources
- Arcadia is conveniently located and has excellent access to infrastructure and resources:
o approximately 35 km East of Harare
o less than 20 km gravel road to sealed highway
o less than 20 km from railway to Beira, 450 km away
o less than 3 km from 33 kVA mainline power grid
o abundant groundwater available
o access to skilled and semi skilled labour from Harare - an easy daily commute from the capital city.
o All the above factors contribute significantly to the economics at Arcadia
- The mine lease area covers approximately 14km2 and located within an unpopulated agricultural area
- Mining and Environmental Approvals in place
- Surface rights secured by Prospect and being utilised for agriculture
Arcadia Lithium Project Milestones Delivered and Plan
Substantial Progress - from May 16
- Secured Option on Arcadia
- Exercised Option on Arcadia
- Undertook initial fundraising to undertake drilling and Pre Feasibility Study
- Mineral Resource Estimates further updated Aug 2017
- Environmental Impact Assessment Complete
- Pre Feasibility Study Complete
- Bulk and Grade Control Sampling initiated
- Surface rights secured - first maize crop being harvested
Next Steps
- Offtake & funding negotiations
- Funding
- Procurement
- Mine Pre Stripping and Site Works
- Construction Mineral Processing
- Commissioning and Production
Target Is To Have Arcadia Lithium Mine Operational within 12 Months of Fundraising Completion
To view the full presentation, please visit:
http://abnnewswire.net/lnk/15Y2QP31
About Prospect Resources Ltd

Prospect Resources Limited (ASX:PSC) is based in Australasia with operations in Zimbabwe and is a publicly listed company. We are committed to creating value for Prospect's shareholders and the communities in which our company operates. Our vision is to build a Southern African based mining company of international scale.

Hugh Warner
Prospect Resources Ltd
Executive Chairman
T: +61-413-621-652

Harry Greaves
Prospect Resources Ltd
Executive Director
T: +263-772-144-669
WWW: www.prospectresources.com.au

Related CompaniesProspect Resources Ltd