Changing the Way the World Breathes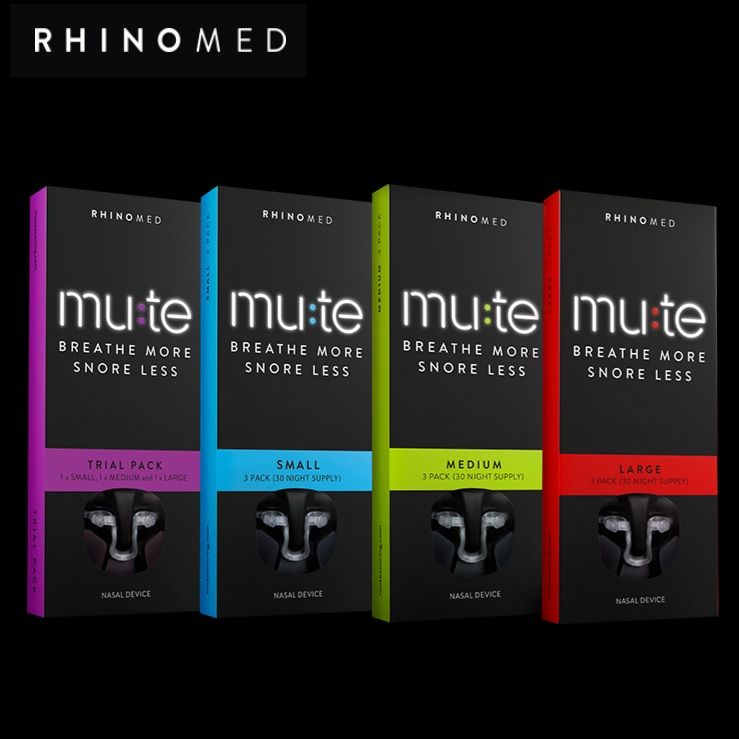 Investor Presentation October 2017
Melbourne, Oct 5, 2017 AEST (ABN Newswire) - Rhinomed Ltd (

ASX:RNO
) (

OTCMKTS:RHNMF
) provides the Company's latest Investor Presentation.
We have developed an elegantly designed and patented nasal technology platform that targets the one in four people who suffer from nasal obstruction.
THE RHINOMED INVESTMENT VALUE PROPOSITION
Positioned in the rapidly growing sleep and respiratory medicine markets, Rhinomed has achieved commercial validation and strong retail acceptance with global consumer health retailers.
1. EXCITING PLATFORM TECHNOLOGY
- Two products already in market
- Two products in development
- Multiple next generation technology applications
2. COMPREHENSIVE IP PORTFOLIO
- Over 60 patents covering multiple applications
- 57 Design patents
- Brands and trademarks
3. ESTABLISHED SCIENCE AND EXCITING NEXT GEN OSA PROGRAM
- Leveraging existing research in role of the nose and respiration
- Positive Phase 1 Trial results for Next Gen Obstructive Sleep Apnea Therapy
4. SIGNIFICANT OPPORTUNITY TO SCALE GLOBALLY
- Already on shelf in over 7000 stores in Aust, UK, Canada and USA
- Business development pipeline of 10,000+ stores in US alone
- Opportunity for retail expansion in Europe and Asia.
5. CLEAR PATHWAY TO BREAK EVEN
- Strong existing retail channels
- Well established production and logistic network
- Strong gross margins
- Addressing needs of 90 million American snorers and the one in four people suffering from nasal obstruction
6. COMPELLING CONSUMER HEALTH BRANDS IN GROWING GLOBAL MARKETS
- Turbine - global sport and exercise market
- Mute - OTC consumer health and sleep markets
- Emerging interest as companion therapy in existing sleep apnea market
DELIVERING YEAR ON YEAR REVENUE GROWTH
- Steady growth in units shipped to customers
- Total units shipped FY17 YTD - approx. 150,000
- FY17 Revenue generated from installed store base of approximately 2500 stores
- Revenues lag store 'announcements' by up to 8 months
STRONG UNDERLYING BUSINESS GROWTH
- Initial focus on building significant global retail scale is beginning to drive growth
- Significant support and stocking by leading iconic pharmacy chains and wholesalers - accessible through 10,000+ stores globally
- Store numbers have more than doubled over the last 5 months
- Strong gross margins maintained during sell in process
To view the full presentation, please visit:
http://abnnewswire.net/lnk/93INPRN2
About Rhinomed Limited

Rhinomed Limited (ASX:RNO) is a Melbourne based technology firm with a focus on nasal, respiratory and breathing management technologies. The company is seeking to monetise applications of its technology portfolio in the Sport, Sleep, Wellbeing and Drug Delivery markets. For more information, go to www.rhinomed.global

Follow the Turbine on Twitter at @theturbinecom
Follow Mute Snoring on Twitter at @mutesnoring
Media Enquiries
Michael Johnson
CEO & Managing Director
T: +61-3-8416-0900
E: mjohnson@rhinomed.global
Related CompaniesRhinomed Limited