The Only Global Player Focused on Decentralised Water Markets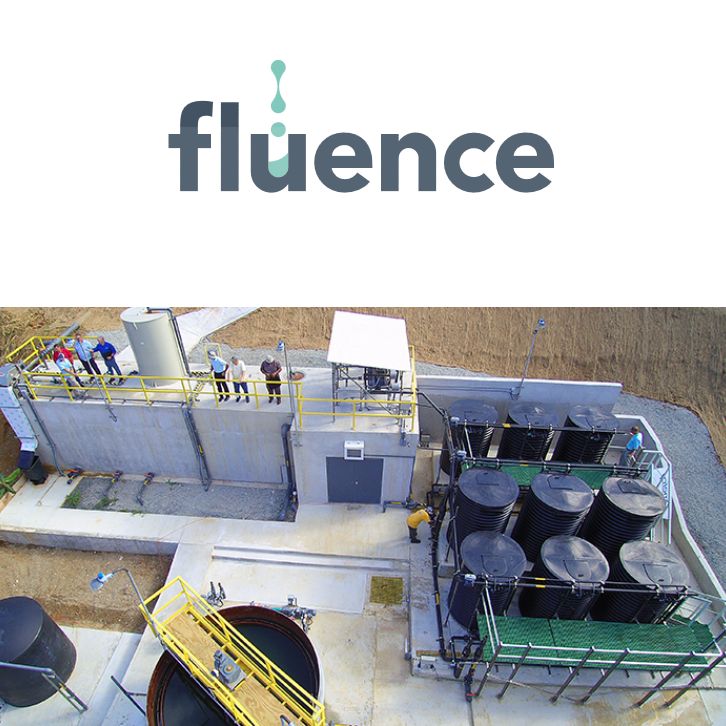 Investor Presentation
Melbourne, Oct 10, 2017 AEST (ABN Newswire) - Fluence Corporation Ltd (

ASX:FLC
) (

OTCMKTS:EMFGF
) provides the Company's latest Investor Presentation.
Fluence: Strategic Advantage by Design
Emefcy
- Creator of innovative, decentralised wastewater technologies (MABR, SUBRE)
- Technology advantage = highly differentiated, high margin products
- Commissioned sites in Israel, N. America, Asia + Africa
- China partners and infrastructure established to support China roll-out
RWL Water
- Specialised in standardised, decentralised solutions with fast path to revenue
- Proven execution with 7,000 references in more than 70 countries
- Strong international sales and delivery platform
Fluence
- Complete solution for smart packaged & decentralised plants
- Differentiated, high margin, scalable solutions deployable anywhere
- The only global player focused on decentralised water markets
Progress since EGM (July 2017)
Global
- US$9M+ in new bookings
- Introduction of MABR to other geographies (ex China)
- First Full-scale SUBRE contract
- US$100M+ Africa project MOU
- 3 Waste-to-Energy projects
- Nirobox on track for 4x Y/Y growth
- Several LatAm projects
China
- China network in place - ready to ramp
- 6 MABR demo plants operating in China
- Wuxi Design Institute Certification
- Negotiating multiple China MABR projects
- China factory producing MABR modules, Smart Packaged MABR
Results
- Sept 30: US$44M in cash (excluding prepayments)
- Minimal debt
- 2H17 on track for US$90M run rate (Estimates only)
- Team integration complete
Unique Market Position Drives Global Growth
- Decentralized treatment markets are large & growing
o US$13B in 2016 -> US$22B in 2021
o Huge new China US$15B opportunity
- No competitor fully addresses market needs
o Major players target big projects
o Regional players have limited product lines
o Smaller players can't invest in technology, packaged solutions
- Fluence has compelling differentiators
o Disruptive technology
o Smart Packaged Plants
o Complete product line, great references
o Global footprint & reputation
o Global team, access to capital markets
To view the full presentation, please visit:
http://abnnewswire.net/lnk/1223V9J7
About Fluence Corporation Ltd

Fluence Corporation (ASX:FLC) (OTCMKTS:EMFGF) has experience operating in over 70 countries worldwide and employs more than 300 highly trained water professionals around the globe. The Company provides local, sustainable treatment and reuse solutions, while empowering businesses and communities worldwide to make the most of their water resources.
Fluence offers an integrated range of services across the complete water cycle, from early stage evaluation, through design and delivery to ongoing support and optimization of water related assets. With established operations in North America, South America, the Middle East and Europe, Fluence is also expanding into China's rural wastewater treatment market.
Global consultancy Frost and Sullivan recently awarded Fluence Corporation "2018 Global Decentralized Water and Wastewater Treatment Company of the Year", noting in their award dissertation:
"While typical decentralized water treatment systems are relatively expensive, complicated, and inefficient, Fluence Corporation leverages innovative and smart technology solutions backed by decades of industrial know-how to excel in water and wastewater treatment solutions. Fluence's excellence becomes apparent through its success, as the company continues to expand its existing offerings as well as partnerships with other prominent companies in the industry. With its easy to use, sustainable, smart and cost-effective solutions as well as a remarkable year of growth, innovation, and leadership, Fluence Corporation earns Frost & Sullivan's 2018 Global Company of the Year Award in the decentralized water and wastewater treatment industry."
Further information can be found at http://www.fluencecorp.com/
Richard Irving
Executive Chairman
Email: rirving@fluencecorp.com
Telephone: +1-408-382-9790

Henry Charrabe
Managing Director & CEO,
Global Operations
Email: hcharrabe@fluencecorp.com
Telephone: +1-212-572-3766
Related CompaniesFluence Corporation Ltd