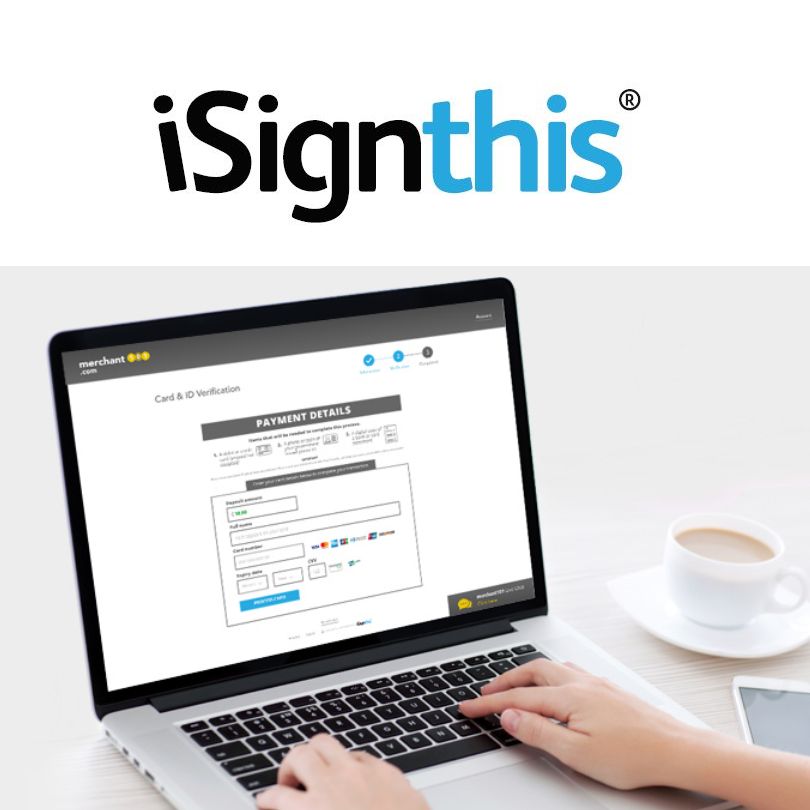 BuyCoinNow integrated and transacting with iSignthis
Melbourne, Oct 12, 2017 AEST (ABN Newswire) - iSignthis Ltd (

ASX:ISX
) (

FRA:TA8
), the world leading RegTech for identity verification and payment services, is pleased to announce that it has completed integration of its services with cryptocurrency payment processor BuyCoinNow (www.buycoinnow.com) and that it is now processing live transactions via its Paydentity service and will contribute revenue in the current quarter. The Company has receipted funds against invoices raised to date.
Highlights:
- Cryptocurrency payment processor, BuyCoinNow completes integration and is now transacting "live" with iSignthis
- BuyCoinNow enables consumers to buy Bitcoins using credit cards, bank transfer and dotpay
- Compliance & Gateway Service is now transacting, and will contribute revenue in the current quarter
As previously announced, iSignthis has taken a strong position in providing payment gateway and compliance solutions for the cryptocurrency industry by providing its patented AML/CTF KYC services via our other partners including Coinify.com and Blockchain.info. The agreement with BuyCoinNow further strengthens the company's position in Cryptocurrency compliance solutions, and we look forward to announcing partnerships with other players in this space soon.
To add further impetus for compliance for the sector, the European Commission has foreshadowed that it intends to regulate digital currency under the proposed "5th AML Directive", which will require all digital currency exchanges and wallets to conform to AML customer due diligence requirements and transaction monitoring. This will likely also include Initial Coin Offerings (ICO's).
The Company is pleased to see momentum building and also in its ability to 'go live' with agreements, now that the European summer holiday period has ended. iSignthis is also shortening its integration times due to the extensive work completed previously across its key sectors of cryptocurrency, FX Trading and other regulated merchants.
iSignthis continues to build a strong platform of regulated merchants and soon to be regulated cryptocurrency exchanges and wallets, enabling merchants to meet the vast and complex compliance requirements of the 4th AML Directive which became effective in June 2017, and the incoming 5th Directive. The Company is also building a strong relationship with the ever growing cryptocurrency exchange and wallet sector, as well as exploring KYC for Initial Coin Offerings (ICO's), all of which have ridden the wave of higher trading prices, investor interest and transactional volumes.
About BuyCoinNow
http://www.buycoinnow.com
BuyCoinNow is an emerging cryptocurrency payment processor enabling the purchase of bitcoin via credit cards and other payment sources. The platform is controlled by Verified Solutions Ltd, a company incorporated in the UK and operating a number of services in the cryptocurrency industry.
About iSignthis Ltd

iSignthis Ltd (ASX:ISX) (FRA:TA8) is the global RegTech leader in remote identity verification, payment authentication with deposit taking, transactional banking and payment processing capability. iSignthis provides an end-to-end on-boarding service for merchants, with a unified payment and identity service via our Paydentity(TM) and ISXPay(R) solutions.
By converging payments and identity, iSignthis delivers regulatory compliance to an enhanced customer due diligence standard, offering global reach to any of the world's 4.2Bn 'bank verified' card or account holders, that can be remotely on-boarded to regulated merchants in as little as 3 to 5 minutes.
iSignthis Paydentity service is the trusted back office solution for regulated entities, allowing merchants to stay ahead of the regulatory curve, and focus on growing their core business. iSignthis' subsidiary, iSignthis eMoney Ltd, trades as ISXPay(R), and is an EEA authorised eMoney Monetary Financial Institution, offering card acquiring in the EEA, Australia and New Zealand.
ISXPay is a principal member of Visa, Mastercard, Diners, Discover, (China) Union Pay International and JCB International, an American Express aggregator, and provides merchants with access to payments via alternative methods including SEPA, Poli Payments, Sofort, Trustly, WeChat, AliPay and others.
Probanx Information Systems Ltd (Probanx), a wholly owned subsidiary of iSignthis Ltd, is an international banking software company which has been serving the banking industry since the year 2000 by developing comprehensive banking software solutions to financial institutions around the globe. Probanx offers web-based banking solutions using the latest technology and international standard business rules. Our customers are located on five continents and supported from our technical centres in Europe and Australia.
iSignthis' Probanx delivers core banking software, including a fully comprehensive and versatile banking solution for retail, corporate and private banks, emoney and payment institutions, offering capabilities that up until now were affordable only by large commercial banks.
Read more about the company at our website www.isignthis.com and www.probanx.com
For investor information, please contact: iSignthis Ltd (ASX:ISX) (FRA:TA8): investors@isignthis.com
Media: contact@isignthis.com

Investor Relations
Chris Northwood
Activ8Capital
T: +61-458-809-177
E: cnorthwood@activ8capital.com.au
Related CompaniesiSignthis Ltd