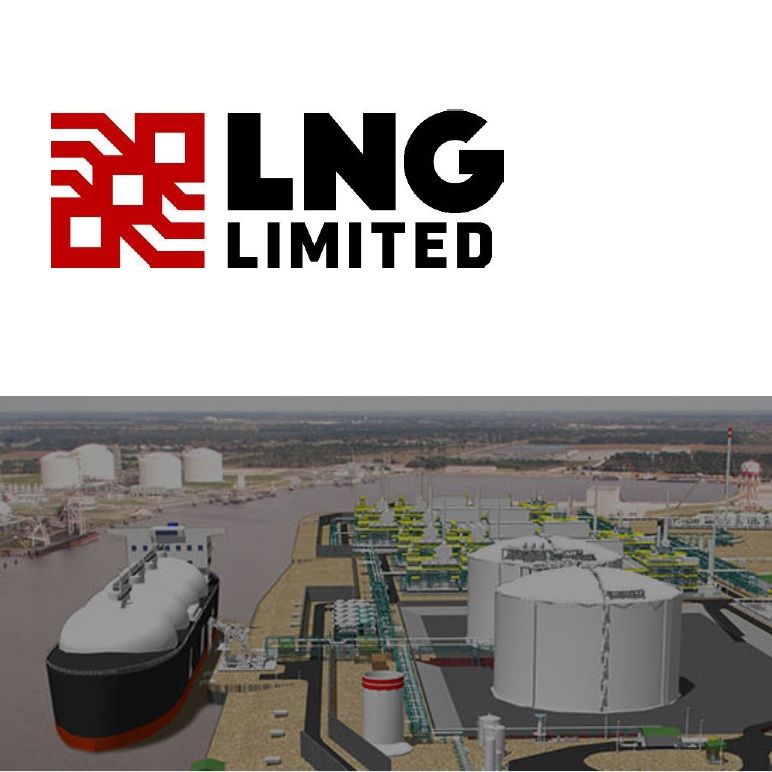 2017 Annual Report - Shareholders' Version
Perth, Oct 17, 2017 AEST (ABN Newswire) - Liquefied Natural Gas Ltd (

ASX:LNG
) (

OTCMKTS:LNGLY
) provides the Company's 2017 Annual Report to Shareholders.
Chairman's Letter
During the past year, the LNGL Board has continuously endeavored to achieve success in our development efforts and to achieve increased value in our shareholder price. To this end, we have seen significant progress in obtaining all outstanding permits necessary for both the Magnolia LNG and Bear Head LNG projects. We have extended and amended our $1.5 billion equity commitment and updated our construction contract for the Magnolia LNG project. In addition, we renewed several necessary ancillary agreements.
LNGL have performed well in these disciplines for which we have direct control. However, we continue to face difficulty driven by market dynamics in concluding long term credit worthy supply off take agreements for our projects. These agreements are necessary to provide the long-term revenue for our facilities so that we may finish financing the capitalization and construction of our projects. Our shareholders readily perceive this fact as the first question they ask is always, "When will we sign off take agreements?"
The answer is couched in both simple and more complicated terms. One simple aspect is that there is much oversupply in the world market today. As with basic economics, oversupply depresses prices and customers purchase for shorter terms. They resist committing to long term contracts at higher prices that would initiate new capacity construction. These factors impact us negatively.
The favorable aspect is that LNG demand is growing rapidly. LNG represents a clean and less expensive alternative to oil and coal consumption in most all parts of the world. Recent expert analysis projects the LNG market to reach equilibrium in approximately 2022. Given the financing and construction cycle of five years, prudent buyers will benefit from entering the market soon to purchase new off take. By procuring off take now on a long-term basis they are assured of meeting their own demand before the supply fundamentals reverse and become dramatically less favorable price wise to them. So, the next wave of buying should be sooner than later. The Managing Director and Chief Executive Officer Report will provide the more complicated details to this dilemma as well as the many competitive advantages that our projects possess in the marketplace.
Under the market conditions above, the LNGL Board and Company continue to believe that Magnolia LNG is best positioned in the LNG market to achieve a positive final investment decision (FID) and move to construction and operation. The LNGL Board remains confident in our team to deliver this outcome and thereby realize increased shareholder value.
Board Developments
The LNGL Board recognizes its duty to work with management in effectively managing the Company's liquidity. We have continually directed the Company to minimize cash expenditures to the core needs of our staff and projects. To show solidarity with this effort, effective July 1, 2017, Non-Executive Directors (NED) agreed to a nominal decrease of 10 percent in cash fee remuneration.
Reduction of the cash component of NED pay has the effect of also reducing by ten percent the notional value of rights issued to the NEDs under the NED Rights Plan. This reduction is on top of the nominal 20 percent cash fee reduction taken by the NEDs in the previous year, meaning Directors fees have reduced by about 28 percent over the past two years.
Corporate and Listing Domicile
Recently, the Board requested management to explore the possibility of redomiciling the Company to the U.S. along with a listing on either the New York Stock Exchange or NASDAQ. Our shareholders know that the focus of our development efforts is in North America and that the capital markets are strong there. Therefore, the LNGL Board believes that such a transaction may be of benefit to the Company and its shareholders. The Board has not specified a timetable for a decision on a potential transaction. Further details will be announced once analysis is completed and decisions are made. We acknowledge and value the historic support of our Australian shareholders and their importance in determining the structure and timing of any proposed transaction, including whether the Company will remain listed on the ASX and for how long. Any proposal will be subject to approval of the Company's shareholders.
To view the full report, please visit:
http://abnnewswire.net/lnk/69E3C27U
About Liquefied Natural Gas Ltd

Liquefied Natural Gas Limited (

ASX:LNG) (

OTCMKTS:LNGLY) (LNGL) is an ASX listed company whose portfolio consists of 100% ownership of the following companies:
- Magnolia LNG, LLC (Magnolia LNG), a US-based subsidiary, which is developing an eight mtpa or greater LNG export terminal, in the Port of Lake Charles, Louisiana, USA;
- Bear Head LNG Corporation Inc. (Bear Head LNG), a Canadian based subsidiary, which is developing an 8 mtpa or greater LNG export terminal in Richmond County, Nova Scotia, Canada with potential for further expansion;
- Bear Paw Pipeline Corporation Inc. (Bear Paw), proposing to construct and operate a 62.5 km gas pipeline lateral to connect gas supply to Bear Head LNG; and
- LNG Technology Pty Ltd, a subsidiary which owns and develops the Company's OSMR(R) LNG liquefaction process, a mid-scale LNG business model that plans to deliver lower capital and operating costs, faster construction, and improved efficiency, relative to larger traditional LNG projects.
Mr. Micah Hirschfield
Sr. Manager, Communications and Investor Relations
Liquefied Natural Gas Limited
T: +1-713-815-6920
E: mhirschfield@lnglimited.com

Mr. Andrew Gould
Joint Company Secretary
Liquefied Natural Gas Limited
T: +61-8-9366-3700
E: AGould@lnglimited.com.au
Related CompaniesLiquefied Natural Gas Ltd