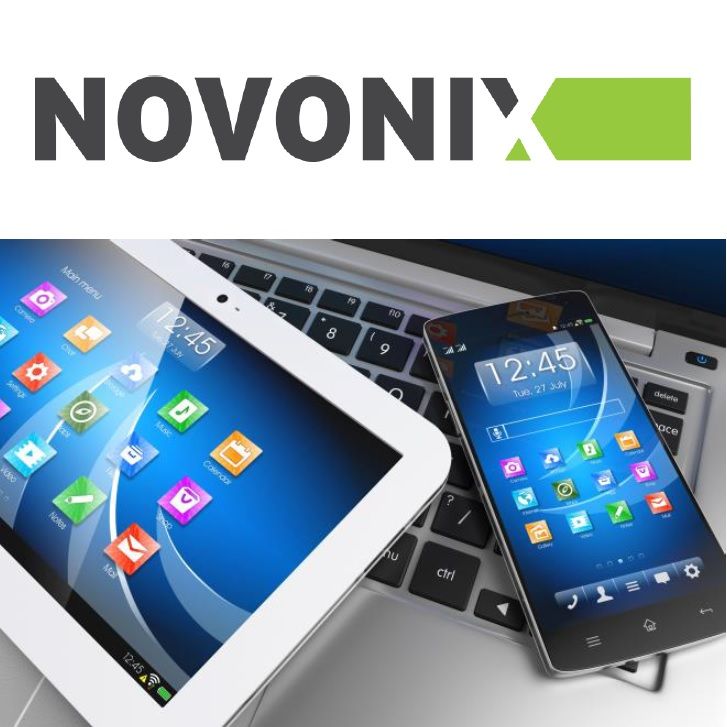 Presentation to Australian Microcaps Investment Conference
Brisbane, Oct 18, 2017 AEST (ABN Newswire) - NOVONIX Ltd (

ASX:NVX
) provides the Company's latest presentation to Australian Microcaps Investment Conference.
ABOUT NOVONIX (

ASX:NVX
)
- Established Brand in Lithium-ion Battery Industry
NOVONIX Limited (

ASX:NVX
) is a developer and supplier of high performance materials, equipment and services for the global lithium-ion battery industry and has sales in over a dozen countries
- Bluechip Customers - Battery Testing Technology
NOVONIX Battery Testing Services Inc., is headquartered in Canada and develops and sells the most accurate battery cell test equipment in the world now used by leading battery makers and researchers and equipment manufacturers including PANASONIC, CATL, BOSCH, Dyson, 3M, Alcatel-Lucent, DALHOUSIE University, Pacific Northwest National Laboratory, Helmholtz Institute and many others
- Proprietary Battery Materials
NOVONIX, via our PUREgraphite joint venture with Coulometrics, develops and is establishing production of ultra-high purity high performance battery anode materials in the USA. PUREgraphite anode materials are aimed at meeting the most demanding lithium-ion battery applications which include electric vehicles, renewable energy storage, grid energy storage, military, aerospace, aviation and medical
- Vertical Integration Security
NOVONIX owns a high grade, long-life natural graphite deposit in Queensland, Australia
Progress and priorities
- Strong sales flow from existing customers now wanting to expand their NOVONIX systems
- Consistent flow of new customers including some very big global brand names
- Expanding manufacturing to meet increasing demand for our HPC testing technology
- Launching and marketing higher power HPC systems for more advanced HPC testing
- Launching and marketing a lower cost range of testing equipment for smaller research organisations
- Prototyping and patenting new breakthrough battery testing technologies
- Expanding the testing services side of the business
- Tooling up to start early stage development work on electrolytes
Our battery anode materials can deliver superior performance
- PUREgraphite can customize anode materials to deliver optimal performance for specific customer applications including Electric Vehicles, Energy Storage, Aerospace, Aviation, Military, Medical and electronics
- We can optimize battery power, energy and life and ensure safety is not compromised
- We can make anode materials and full cell batteries using our anode materials that have coulombic efficiencies better than battery cells used in leading EVs on the road today
- We forecast these better coulombic efficiencies to translate to substantial increases in battery life (30%+) over best in class today, critical for the EV and Energy Storage battery markets
Our product designs and production methods are expected to deliver lower cost and lower emissions
- Proprietary blends of artificial and natural graphite specific to customer applications
- Integrated high efficiency, high throughput and high consistency integrated furnace technology
- Proprietary PUREgraphite particle coating technology
- Low cost and low emission electricity sources
- High purity artificial and natural graphite sources
- No chemical purification using HCL/HF
To view the full presentation, please visit:
http://abnnewswire.net/lnk/49VE0Z3W
About NOVONIX Ltd

NOVONIX Ltd (ASX:NVX) (FRA:GC3) is an integrated developer and supplier of high performance materials, equipment and services for the global lithium-ion battery industry with operations in the USA and Canada and sales in fourteen countries. NOVONIX is co-owner of the PUREgraphite anode material Joint Venture, headquartered in Chattanooga, Tennessee, USA. The Company also owns a world-class, large and high-grade natural graphite deposit in Australia.
NOVONIX's mission is to accelerate the adoption of batteries for a cleaner energy future.

CORPORATE
Philip St Baker
Email: phil@novonixgroup.com
Telephone: +61-438-173-330

BATTERY EQUIPMENT & TECHNOLOGY
Dr Chris Burns
Email: chris@novonixgroup.com
Telephone: +1-902-449-9121

BATTERY MANUFACTURING FACILITY
Dr Edward Buiel
Email: ed@puregraphite.com
Telephone: +1-423-954-7766
Related CompaniesNOVONIX Ltd