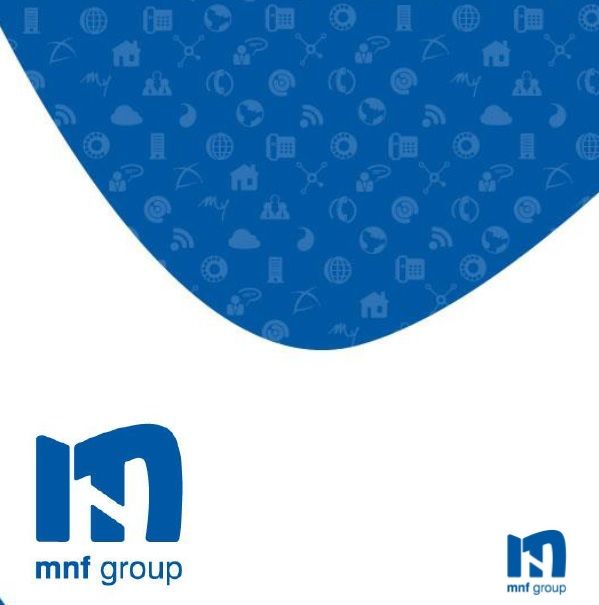 MNF Group to Deploy Cloud UCaaS with BroadCloud
Sydney, Oct 24, 2017 AEST (ABN Newswire) - MNF Group Limited (

ASX:MNF
) today announced an agreement with BroadSoft, Inc. (

NASDAQ:BSFT
), a global leader in cloud business software for unified communication as a service (UCaaS), and provider of collaboration and contact centre as a service (CCaaS), to provision UCaaS services in Australia and New Zealand on BroadCloud and MNF subsidiary Symbio Networks. MNF Group subsidiary MyNetFone, will market a full suite of voice and team collaboration services based on the BroadSoft Business UC-One application to Enterprise and Government customers commencing in the first calendar quarter of 2018.
MNF subsidiary Symbio Networks operates Australia's smartest voice network with a focus on delivering future-proof communication solutions. The company has a record of innovation in voice communications with a number of industry awards, including ACOMMs, iAwards and Edisons. Subsidiary MyNetFone is an industry disruptor facilitating the migration of voice services to the cloud for enterprises, SMEs and consumers.
Jonathan Reid, Managing Director, Asia Pacific and Emerging Markets, BroadSoft, said, "There is a clear global trend where large enterprises and government agencies are shifting from premise systems to cloud Unified Communications services. We look forward to working closely with MNF Group and believe they are an ideal partner to help accelerate this trend with customers in Australia and New Zealand."
"As Australia's leading next generation provider of hosted voice and data services, we look forward to working with BroadSoft to deploy MyNetFone services on BroadCloud. We believe that the trend towards cloud voice and collaboration services is inevitable as customers move away from legacy voice services. MyNetFone is already making strong inroads into the enterprise and government communications sector with our SIP trunking voice carriage service. With the BroadCloud integration we will be able to further expand the service suite to also deliver end-to-end voice solutions," said Rene Sugo, CEO of MNF Group.
BroadSoft Business is a fully integrated portfolio of enterprise-ready cloud, unified communications, team collaboration and contact center applications, delivered in the cloud. BroadSoft Business can scale to all market segments, and includes three core applications: UC-One, Team-One, CC-One, with BroadSoft Hub providing contextual intelligence across the entire platform so users can access the information and apps they need in one place.
About BroadSoft
BroadSoft is the technology innovator in cloud PBX, unified communications, team collaboration, and contact center solutions for businesses and service providers across 80 countries. We are the market share leader for cloud unified communications with an open, mobile and secure platform trusted by 25 of the world's top 30 service providers by revenue. Our BroadSoft Business application suite empowers users and teams to share ideas and work simply to achieve breakthrough performance.
For additional information, visit
http://www.BroadSoft.com
About MNF Group Ltd

MNF Group Limited (ASX:MNF) is an integrated telecommunications software and network provider, specialising in Internet communications. MNF Group was founded in 2004 and listed on the ASX in 2006. The company has 73.4 million shares on issue and has operated profitably since 2009 paying dividends to its shareholders every six months since September 2010.
The Group operates a global Smart Network carrying over 6 billion voice minutes per annum, with Points of Presence (POPs) in Los Angeles, New York, Hong Kong, Singapore, London, Frankfurt, Sydney and Auckland. Domestically, the Group operates the largest, fully interconnected IP Voice network in Australia.
MNF Group has a reputation for quality, value and innovation, being the recipient of numerous awards including the ACOMMS award for innovation (2017, 2016), Edison Award (2017), the Australian Growth Company Awards (2016), the iAwards for Innovation (2016), Forbes Asia's 200 Best Under a Billion (2014 & 2015), Deloitte Technology Fast 50 (2008, 2009, 2010, 2012, 2013, 2014) and CeBIT Outstanding Project Award (2013), and many more.
MNF Group companies includes retail brands: MyNetFone, Connexus, CallStream, PennyTel and The Buzz; conferencing brands Ozlink, Eureka, Express Virtual Meetings and wholesale brands TNZI, Symbio Networks and iBoss.
For further information about MNF Group Limited please visit: http://mnfgroup.limited/
Renee Papalia
Executive Assistant to CEO
E: renee.papalia@mnfgroup.limited
T: +61-2-8008-8231

MNF Group Limited
T: +61-2-8008-8090
E: investor@mynetfone.com.au
WWW: www.mnfgroup.limited
Related CompaniesMNF Group Ltd