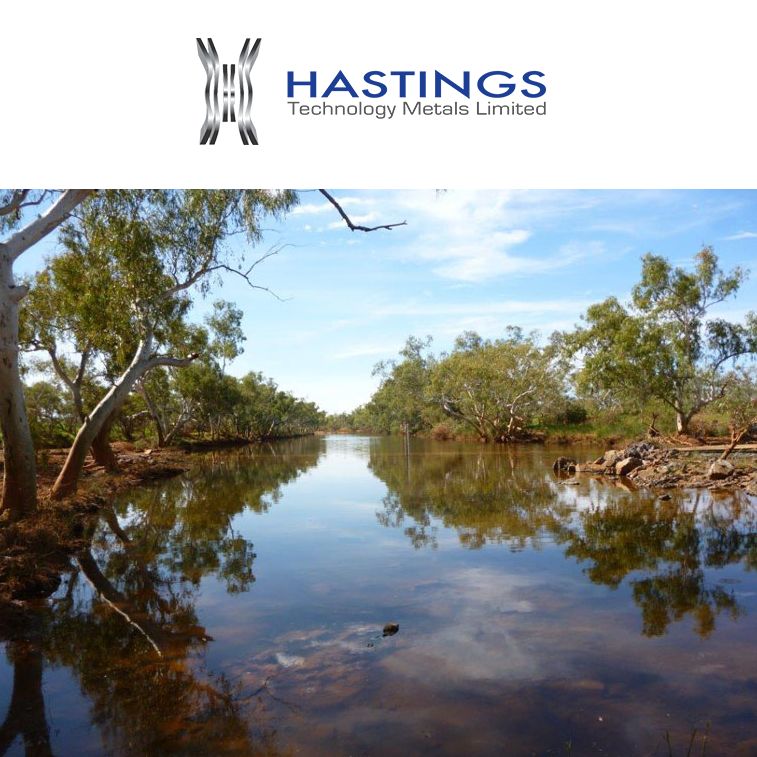 Retracted and Revised October Presentation and Update on Definitive Feasibility Study
Sydney, Oct 30, 2017 AEST (ABN Newswire) - Hastings Technology Metals Ltd (

ASX:HAS
) (the "Company") has today announced the retraction and revision of the October Presentation published by the Company on 26 October 2017.
On 26 October 2017, the Company published an Investor Presentation titled "Future Producer of Neodymium & Praseodymium to the Permanent Magnet Industry" ("Investor Presentation"). Following publication of this Investor Presentation, on 27 October 2017 the Company's securities were placed in trading halt by ASX. The Company has reconsidered some of the content of the Investor Presentation and has decided to retract the Investor Presentation. Investors should not rely on the now retracted Investor Presentation.
The Company has today published a revised Investor Presentation, a copy of which is attached to this announcement.
The Company is pleased to announce that the definitive feasibility study is on track for completion and publication by the end of November 2017.
To view the presentation, please visit:
http://abnnewswire.net/lnk/50K35HFT
About Hastings Technology Metals Ltd

Hastings Technology Metals Ltd (ASX:HAS) (FRA:5AM) is a leading Australian rare earths company, with two rare earths projects hosting JORC-compliant resources in Western Australia.
- The Yangibana Project hosts Probable Reserves totaling 5.15 million tonnes at 1.12% TREO including 0.45% Nd2O3+Pr6O11 within JORC Resources totalling 21.0 million tonnes at 1.17% TREO (comprising Measured Resources of 3.9 million tonnes at 1.19% TREO, Indicated Resources of 8.6 million tonnes at 1.25% TREO and Inferred Resources of 8.4 million tonnes at 1.09% TREO), including 0.40% Nd2O3+Pr6O11.
- The Brockman deposit contains JORC Indicated and Inferred Resources totalling 41.4 million tonnes (comprising 32.3mt Indicated Resources and 9.1mt Inferred Resources) at 0.21% TREO, including 0.18% HREO, plus 0.36% Nb2O5 and 0.90% ZrO2.
- Rare earths are critical to a wide variety of current and new technologies, including smart phones, electric vehicles, wind turbines and energy efficient light bulbs.
- The Company aims to capitalise on the strong demand for rare earths permanent magnets created by expanding new technologies.

Hastings Technology Metals Ltd
Telephone: +61-2-9078-7674
Fax: +61-2-9078-7661
Email: info@hastingstechmetals.com
WWW: www.hastingstechmetals.com
Related CompaniesHastings Technology Metals Ltd