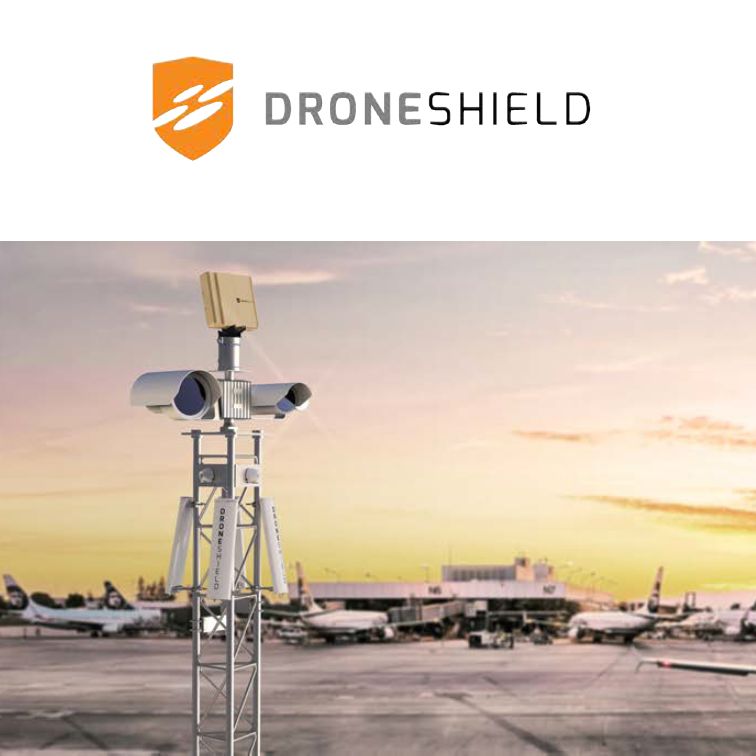 Quarterly Update and Appendix 4C
Sydney, Oct 31, 2017 AEST (ABN Newswire) - DroneShield Ltd (

ASX:DRO
) (

OTCMKTS:DRSHF
) ("DroneShield" or the "Company") is pleased to provide the following update on its activities during the three-month period ended 30 September 2017 and its Appendix 4C quarterly cash flow report for the same period.
Key Developments
DroneShield made significant progress in the quarter to September 30, 2017. The key developments to the date of this report include the following.
Sales, Marketing, Deployments and Partnerships
- DroneShield's in-house and distributor salesforce continued to progress several dozen opportunities, including orders in advanced stages, including participating in a number of government procurement processes.
- The Company's short-term sales pipeline1 was summarised in the Investor Presentation released to the ASX on 9 October 2017. It includes sales processes with multiple military and national security agencies in:
o the United States,
o Australia,
o the United Kingdom,
o South Korea,
o France, and
o Spain.
- The pipeline also includes a number of specific sales processes in a range of Middle Eastern, Asian, European, and South and Central American countries, ranging in size of opportunity from sub US$500,000 to US$45,000,000 each.
- Initial units of DroneGun MKII, the Company's second generation DroneGun product, were shipped to key prospective customers for evaluation, including US, Australian and several European NATO militaries.
- The development of this product - DroneGun MKII - was completed during the quarter in response to feedback by sophisticated end-users. The product offers a number of improvements over the first generation of DroneGun, including a substantially ruggedised design, lighter weight, and improved jamming algorithms.
- DroneShield remains the only company in the world offering both drone detection and handheld riflestyle tactical drone countermeasures, as its own product suite.
- Additionally, during the quarter, the Company commenced marketing DroneSentinel and DroneSentry, comprehensive multi-sensor drone detection products.
- DroneSentinel combines radar, radio frequency, acoustic, thermal and optical detection methods for the detection of drones. DroneSentry combines these methods with a jamming countermeasure.
- These products replace the Company's stand-alone acoustic detection products, in response to sophisticated end-users' requirements for a multi-layered solution that provides the end-users with an integrated detect-and-defeat capability.
- The Company was accepted to be part of Team Defence Australia, a joint effort with the Australian Department of Defence and Austrade.
- On 14 October 2017, DroneShield deployed its products for the protection of the IRONMAN World Championship in Kona, Hawaii, protecting 2,500 athletes on their 140.6-mile journey.
- The Company welcomed Mr. Casey Betzold as a new VP of Sales, focusing on US, European, and APAC Sales, as well as David Powers who will be focusing on the US federal and military market. Mr. Betzold was previously a United States Air Force Acquisitions and Program Management Officer working with large prime defense contractors on programs including the Minuteman III Propulsion and GPS Metric Tracking programs and the Director of International Sales for Beretta. Mr. Powers is a former Federal Agent, Intelligence Officer and U.S. Special Operations Forces (SOF) leader, operator, combat training developer, and decorated combat veteran of Operations Desert Shield, Desert Storm and Provide Comfort, and the Enduring Freedom Campaign.
To view the full report, please visit:
http://abnnewswire.net/lnk/O9BJ0911
About DroneShield Ltd

Based in Sydney, Australia and Virginia, USA, DroneShield Ltd (ASX:DRO) (OTCMKTS:DRSHF) is a worldwide leader in drone security technology. The Company has developed pre-eminent drone security solutions that protect people, organisations and critical infrastructure from intrusion from drones. Its leadership brings world-class expertise in engineering and physics, combined with deep experience in defence, intelligence, and aerospace.
Oleg Vornik
CEO and Managing Director
Email: oleg.vornik@droneshield.com
Tel: +61-2-9995-7280
Related CompaniesDroneShield Ltd