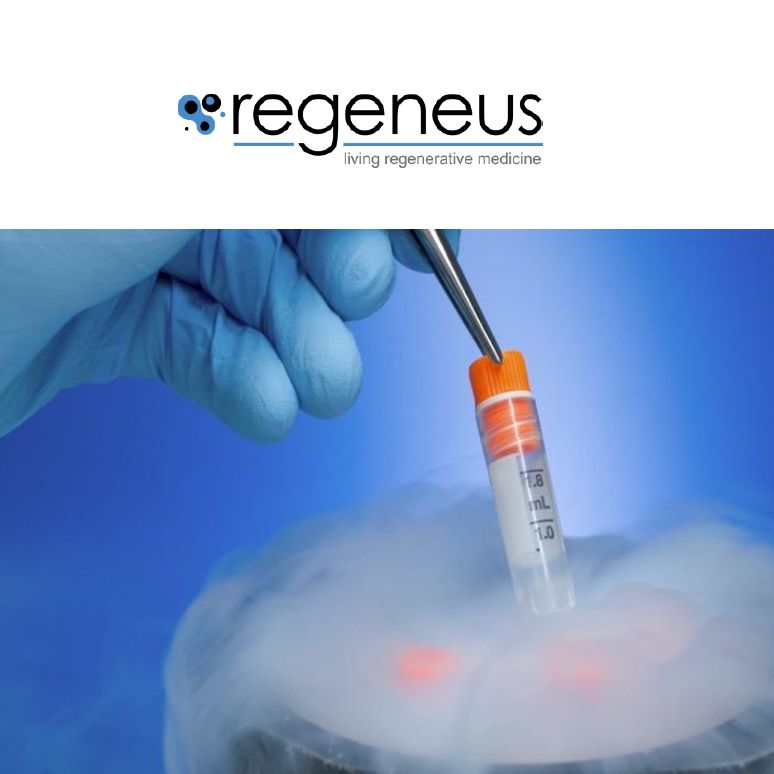 CEO Presentation to 2017 Annual General Meeting
Sydney, Nov 2, 2017 AEST (ABN Newswire) - Regeneus Ltd (

ASX:RGS
) provides the Company's Chairman's address to shareholders and CEO presentation at 2017 Annual General Meeting.
A year of excellent progress
We are pleased to report that during the financial year we achieved significant licensing, clinical, intellectual property and commercial milestones that position the company to unlock significant value in the business over the next 12 months.
Collaboration with AGC in Japan
One of those key achievements for the company was the successful collaboration and licensing agreement of Progenza stem cell technology with AGC of Japan. This was a transformational transaction for the company. AGC, a member of the Mitsubishi family of companies, is a leading global manufacturer of biopharmaceuticals, as well as being a world-leading glass solution provider. This is the first collaboration of its type by an Australian biotechnology company in Japan. We reported widely on this collaboration and our CEO will update you on it in his presentation.
Positive STEP trial results
In May, we announced the positive results from the STEP Phase I trial of Progenza in patients with knee osteoarthritis, meeting the primary endpoints of safety and tolerability. We were also encouraged to see some other key outcomes with significant, rapid and sustained reduction in knee pain at both Progenza doses, as well as an improvement in cartilage volume and in some cases there were positive signs of disease modification.
Progenza patent allowed in Japan
During the last 12 months we have expanded our IP portfolio, providing a substantial competitive advantage for the company's product portfolio. These patents include a Japanese patent for Progenza providing commercial rights in Japan through to 2032. Corresponding grants have been issued in Australia and New Zealand and are being pursued in USA and Europe. We now have 58 patents or patent applications across 14 patent families.
Well positioned for Progenza clinical licensing in Japan
With the combination of positive STEP trial results, our new manufacturing and development collaboration with AGC in Japan and the strong patent position it has put us in a good position to advance our clinical licensing discussions for Progenza in Japan and other key markets for a number of indications, exploiting our out-licensing business model.
Exploring pain
We entered into an Australian Research Council funded research consortium with Macquarie University and the University of Adelaide to undertake pre-clinical research into the use of Progenza to relieve chronic pain.
Our early pre-clinical studies have shown promising signs of the analgesic effects of MSC secretions (Sygenus) alone in pain models compared to morphine. While further work is needed to understand the mechanism of action, these results exceed the typical anti-inflammatory effects of MSCs.
We are also conducting studies on the effects of the Sygenus technology for acne and age spots.
These data sets will help advance our partnering discussions for the development and commercialisation opportunities for topical applications of Sygenus for inflammatory skin conditions in both the therapeutic and cosmetic markets.
Growing Sygenus IP portfolio
During the year, patents were allowed in US, Europe and China covering the use of the Sygenus technology for the topical treatment of acne. Regeneus has additional patent applications that cover the use of Sygenus for other skin conditions.
RGSH4K - no safety concerns
Our Phase I trial for RGSH4K has now recruited patients into all 3 dose levels without any unexpected safety concerns. We anticipate the trial to be fully recruited by the end of this financial year.
Animal Health
We continue with our clinical trials for our animal health therapies, including a pre-pivotal trial for CryoShot Canine, our allogeneic stem cell therapy for canines at the University of Pennsylvania. We anticipate the trial to be fully recruited by the end of this financial year.
During the year, the company completed a small osteosarcoma trial conducted by Dr Phil Bergman at VCA in the USA. The results of this trial showed that Kvax administered after limb amputation is well tolerated and appears to confer increased progression free interval and survival compared to dogs with osteosarcoma treated with limb amputation only.
A dog trial of Kvax in combination with chemotherapy for the treatment of canine lymphoma is underway at the Small Animal Specialist Hospital is Sydney and is currently recruiting cases.
Financial Highlights
We were pleased by our financial results for the period. They reflected progress on our R&D programs and particularly the collaboration and licence of Progenza with AGC in Japan.
Highlights included:
- Licence fee revenues up to $9.9m (FY16: $1.2m) driven by AGC licence fees of $8.9m
- Full year profit of $3.3m up significantly from prior year loss of ($3.6m)
- R&D Tax incentive of $2.6m (FY16: $2.7m)
- Quarterly cash used in operations (net of R&D incentive and AGC licence fees) maintained at $1.7m (FY16: $1.5m per quarter)
- Cash at 30 June $4.1m (FY16: $0.5m)
To view the full Chairman's Address at 2017 Annual General Meeting, please visit:
http://abnnewswire.net/lnk/G54WMKU0
To view CEO Presentation to 2017 Annual General Meeting, please visit:
http://abnnewswire.net/lnk/H5I7GX42
About Regeneus Ltd

Regeneus Ltd (ASX:RGS) is a Sydney-based clinical-stage regenerative medicine company using stem cell technologies to develop a portfolio of novel cell-based therapies to address significant unmet medical needs in the human health markets with a focus on osteoarthritis and other musculoskeletal disorders, neuropathic pain and dermatology.
Sandra McIntosh
Company Secretary and Investor Relations
T: +61-2-9499-8010
E: investors@regeneus.com.au
W: www.regeneus.com.au
Related CompaniesRegeneus Ltd