A Comparative Study of the Efficacy of Detach(R) Versus Zinc Oxide to Control Post-Weaning Diarrhoea in Piglets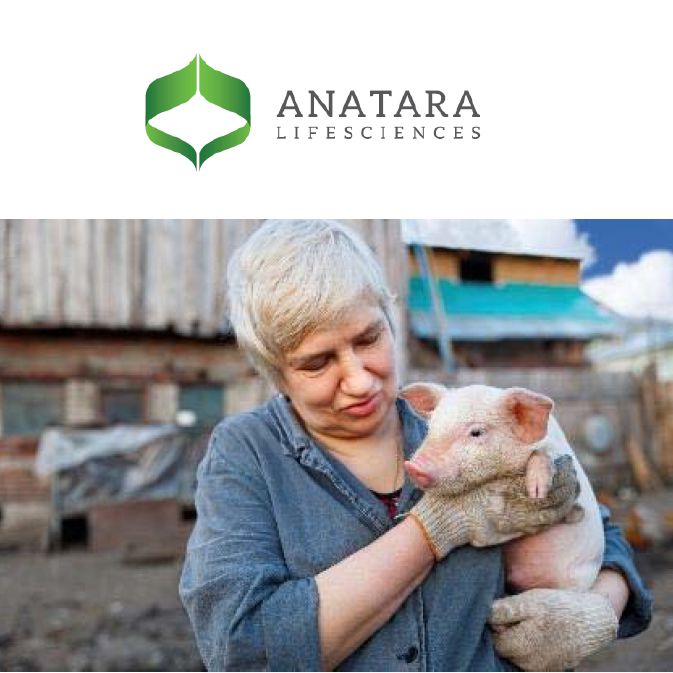 Presents at Australasian Pig Science Association Conference
Sydney, Nov 21, 2017 AEST (ABN Newswire) - At the Australasian Pig Science Association (APSA) Conference in Melbourne this week, Dr Trish Holyoake & Dr Tracey Mynott presented a poster highlighting the comparable efficacy of a single dose of Anatara's (

ASX:ANR
) Detach(R) product to in-feed Zinc oxide (ZnO) in reducing diarrhoea and antibiotic treatments in post-weaning piglets. These results are significant given the push to remove ZnO from the food chain.
INTRODUCTION
Anatara Lifesciences is currently applying for re-registration of Detach(R) as an alternative to antibiotics and Zinc Oxide (ZnO) to aid in the control of pre- and post-weaning diarrhoea in piglets. Bromelain, the active in Detach(R) reduces diarrhoea through its anti-attachment and anti-secretory effect (see Notes 1, 2 below) on the intestine, and is therefore unlikely to contribute to antimicrobial resistance. This study was designed to compare the efficacy of a single 4mL Detach(R) drench at weaning (18-28 days of age) to ZnO (2,500 ppm in feed) as an aid in the control of post-weaning diarrhoea in piglets.
CONCLUSION
A single dose of Detach(R) at weaning was as effective as in-feed ZnO in reducing diarrhoea and antibiotic treatments in piglets post-weaning compared to untreated piglets.
Notes:
Literature Cited:
1 Chandler DS, Mynott TL (1998) Gut 43, 196-202;
2 Mynott TL, Guandalini S, Raimondi F, Fasano A (1997) Gastroenterology 113, 175-184
To view tables and figures, please visit:
http://abnnewswire.net/lnk/FRGS7B63
About Anatara Lifesciences Ltd

Anatara Lifesciences (ASX:ANR) is developing and commercialising innovative, evidence-based products for gastrointestinal health where there is significant unmet need. Anatara is a life sciences company with expertise in developing products for animal and human health. Following the successful licencing of our first product to leading global animal health company, Zoetis Inc, we are now focused on building a pipeline of human gastrointestinal health products. Underlying this product development program is our commitment to delivering real outcomes for patients and strong value for our shareholders. For more information, please visit www.anataralifesciences.com.
Investor inquiries:
Dr Mel Bridges
Chairman & CEO
Anatara Lifesciences
Phone: +61-413-051-600
Email: mbridges@anataralifesciences.com

Media inquiries:
Jane Lowe
IR Department
Phone: +61-411-117-774
Email: jane.lowe@irdepartment.com.au
Related CompaniesAnatara Lifesciences Ltd