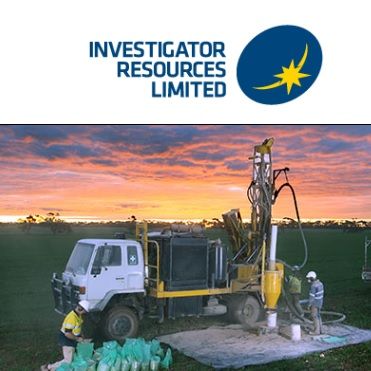 ASX Listing Rule Waiver
Adelaide, Nov 24, 2017 AEST (ABN Newswire) - Investigator Resources Limited (

ASX:IVR
) (the Company) is pleased to announce that ASX limited (ASX) has granted the Company a waiver from ASX Listing Rule 7.3.8 in relation to resolution 7 of the Notice of Annual General Meeting dated 27 October 2017. The waiver from Listing Rule 7.3.8 has been granted on the following terms:
1. Based solely on the information provided, ASX Limited ("ASX") grants Investigator Resources Ltd (the "Company") a waiver from listing rule 7.3.8 to the extent necessary to permit the resolution in the Company's notice of meeting to approve the issue of up to 45,454,545 fully paid ordinary shares at an issue price of $0.022 per share, along with 45,454,545 free attaching options with an exercise price of $0.035 and an expiry date of 31 December 2020, pursuant to a share purchase plan ("SPP"), not to include a voting exclusion statement that excludes the votes of persons who may participate in the SPP, on condition that the SPP is not underwritten, or if it is underwritten, the Company excludes any votes cast on that resolution by any proposed underwriter or sub-underwriter of the SPP.
2. ASX has considered listing rule 7.3.8 only and makes no statement as to the Company's compliance with other listing rules.
Web:
http://www.investres.com.au
About Investigator Resources Ltd

Investigator Resources Limited (ASX:IVR) is a metals explorer with a focus on the opportunities for greenfields silver-lead, copper-gold and other metal discoveries in South Australia.
The Company's priority is progressing the development pathway for the Paris silver project with the preparation of a pre-feasibility study. The Paris Mineral Resource Estimate is 9.3Mt @ 139g/t silver and 0.6% lead, comprising 42Moz of contained silver and 55kt of contained lead, at a 50g/t silver cut-off. The resource has been categorised with an Indicated Resource estimate of 4.3Mt @ 163g/t silver and 0.6% lead for 23Moz contained silver and 26kt contained lead, and an Inferred Resource: 5.0Mt @ 119g/t silver and 0.6% lead for 19Moz contained silver and 29kt contained lead.
The Company has applied an innovative strategy that has developed multiple ideas and targets giving Investigator first-mover status. These include: the Paris silver discovery; recognition of other epithermal fields and the associated potential for porphyry copper-gold of Olympic Dam age; extending the ideas developed at Paris-Nankivel and using breakthrough government Magneto-Telluric surveying to rejuvenate targeting with the Maslins IOCG target as the next priority drill target.

Mr Angelo Gaudio
Company Secretary
Investigator Resources Limited
Phone: +61-8-7325-2222
Email: info@investres.com.au
Related CompaniesInvestigator Resources Ltd