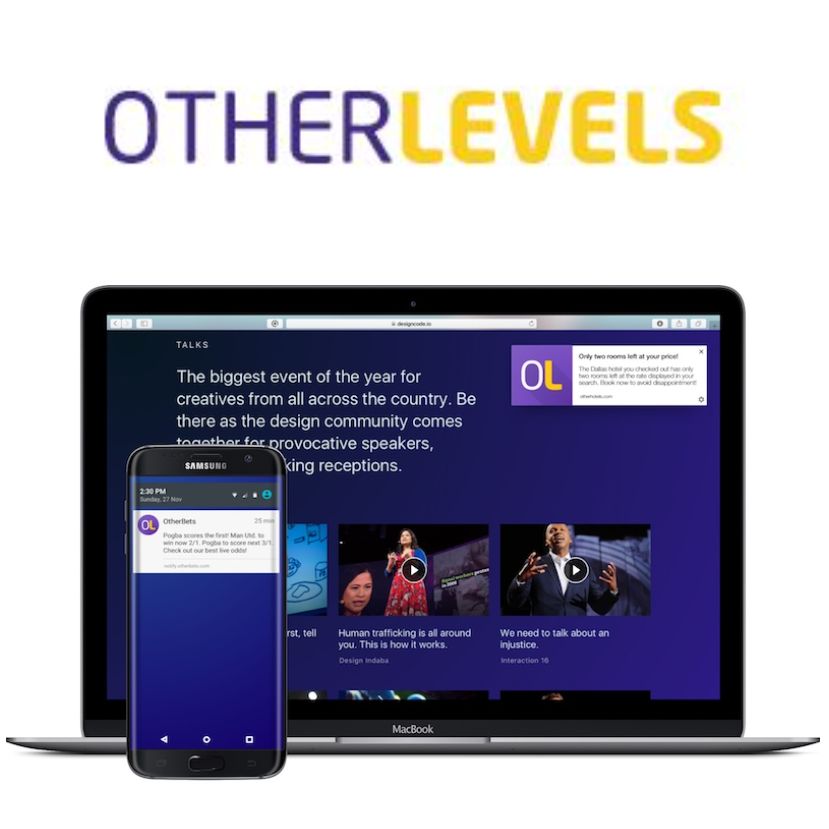 Appendix 4C - December 2017 Quarter
Brisbane, Jan 15, 2018 AEST (ABN Newswire) - OtherLevels Holdings Limited (

ASX:OLV
) (OtherLevels) has today released its Appendix 4C for the quarter ended 31st December 2017.
- OtherLevels is pleased to announce that Q2 FY18 is the first quarter that the company has achieved positive operational cashflow. This is consistent with the Board's ongoing priorities of aggressively growing new sales and revenue, whilst tightly managing expenses.
- Cash receipts from customers exceeded A$2,000,000 this quarter for the first time since operations commenced. At A$2,066,000 this represented an increase of more than 82% compared to A$1,132,000 for the prior year's corresponding period.
- Operating and investing costs in the quarter increased marginally by 1.5% compared to the prior year corresponding period at A$2,025,000.
- The quarter was also notable for the achievement of the first month where revenue exceeded A$500,000, reflecting the cumulative success of the company's sales growth.
- OtherLevels continued to focus on cost and expense management. Average quarterly costs have decreased year on year, from A$2,673,000 in FY16, to A$2,236,000 in FY17, and YTD FY18 of A$2,027,000.
- In summary, OtherLevels has now achieved a key milestone to support long-term growth, optimise operational performance and maximise shareholder returns.
The table in link below summarises the quarterly cash receipts and net cash payments from operating and investing activities over the last 8 quarters.
The quarter represents a strong result, built on a great team effort, as well as a number of substantial customer wins from September onwards, together with continued customer acceptance of additional fee based value adding functionality. As we enter 2018, we will focus on winning further customers and expanding and retaining existing ones, whilst maintaining cost discipline.
The Company's Board and management remain absolutely focused upon successfully monetising OtherLevels' valuable proprietary platform in Australia and global markets, and will shortly release the half year results and operational update. The focus remains on sales growth, operational cost control and the goal of sustaining and increasing positive operational cash flow.
To view tables, please visit:
http://abnnewswire.net/lnk/9Z44OS05
About Otherlevels Holdings Ltd

OtherLevels Holdings Ltd (ASX:OLV) (FRA:7OL) is a leading second-generation digital marketing platform with offices in Europe, the US and Australia.
The OtherLevels platform enables clients to acquire sooner, engage smarter and retain longer across desktop, mobile web and apps audiences. The OtherLevels platform offers both Intelligent Messaging for Conversion, and Intelligent Messaging for Marketing Clouds and CRM, hence delivering both acquisition and engagement capabilities for digital marketers. OtherLevels leading clients include Camelot (UK), Tatts/Tabcorp, Coles, Flight Centre, IHG, LadbrokesCoral, Betfred and Doubledown.
For more information, please visit http://otherlevels.com.
For media enquiries please contact media@otherlevels.com.
Brendan O'Kane
Managing Director and CEO
E: brendan.okane@otherlevels.com
Related CompaniesOtherlevels Holdings Ltd