Future Producer of Neodymium & Praseodymium to the Permanent Magnet Industry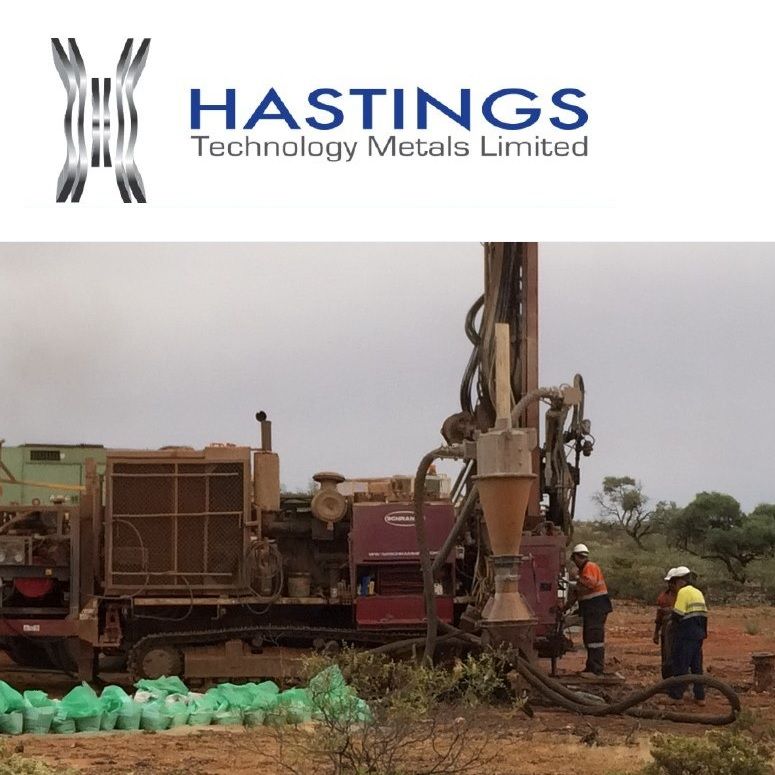 Investor Presentation Update January 2018
Sydney, Jan 24, 2018 AEST (ABN Newswire) - Hastings Technology Metals Ltd (

ASX:HAS
) provides the Company's latest Investor Presentation.
Hastings Equity Statistics
Steady growth in market cap since Jan 2014
- Market Cap ~ A$ 230m
- ~ 1200 Shareholders - +55% in 2017
- Top 10 shareholders owns 70%
- A$ 46m raised since 2014
- Zero Debt
Definitive Feasibility Study (DFS) - Yangibana (see Note below)
Independent Study by Wave International and Snowden
- JORC resource of 21m tonnes supports an initial 8 years mine life on 100% held ground
- Maiden JORC Probable Ore Reserves of 5.15 million tonnes on 100% owned ground
- Highest known Neodymium & Praseodymium (Nd-Pr) content at 41% of TREO
- Mining 1m tonnes pa to produce up to 15,000 tonnes pa of Mixed Rare Earths Carbonate
- Nd-Pr metallurgical recovery 75.6% achieved in pilot test plant
- Financial Highlights:
o NPV (after tax) = A$466m at 8% discount rate
o IRR = 78%
o EBITDA payback of 2.3 years from average equity drawdown period
o Pre-production CAPEX - A$335m ; OPEX - A$17.06/kg TREO (US$12.8/kg)
- Significant scope to expand production and mine life beyond 8 years
Note: See ASX Announcement 28 November 2017
To view the full presentation, please visit:
http://abnnewswire.net/lnk/79S4HC63
About Hastings Technology Metals Ltd

Hastings Technology Metals Ltd (ASX:HAS) (FRA:5AM) is a leading Australian rare earths company, with two rare earths projects hosting JORC-compliant resources in Western Australia.
- The Yangibana Project hosts Probable Reserves totaling 5.15 million tonnes at 1.12% TREO including 0.45% Nd2O3+Pr6O11 within JORC Resources totalling 21.0 million tonnes at 1.17% TREO (comprising Measured Resources of 3.9 million tonnes at 1.19% TREO, Indicated Resources of 8.6 million tonnes at 1.25% TREO and Inferred Resources of 8.4 million tonnes at 1.09% TREO), including 0.40% Nd2O3+Pr6O11.
- The Brockman deposit contains JORC Indicated and Inferred Resources totalling 41.4 million tonnes (comprising 32.3mt Indicated Resources and 9.1mt Inferred Resources) at 0.21% TREO, including 0.18% HREO, plus 0.36% Nb2O5 and 0.90% ZrO2.
- Rare earths are critical to a wide variety of current and new technologies, including smart phones, electric vehicles, wind turbines and energy efficient light bulbs.
- The Company aims to capitalise on the strong demand for rare earths permanent magnets created by expanding new technologies.

Hastings Technology Metals Ltd
WWW: www.hastingstechmetals.com

Related CompaniesHastings Technology Metals Ltd