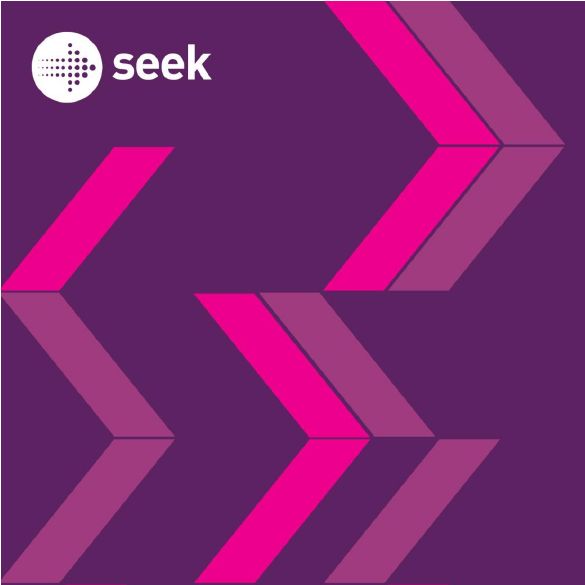 Organisational Structure Changes
Melbourne, Jan 29, 2018 AEST (ABN Newswire) - SEEK Limited ("SEEK") (

ASX:SEK
) (

OTCMKTS:SKLTY
) is today announcing key organisational changes to take advantage of long term growth opportunities. There are two key changes:
1) Creation of a larger operating business known as Asia Pacific & Americas ("AP&A")
- AP&A brings together SEEK ANZ, SEEK Asia, Brasil Online, OCC and aligned early stage ventures
- These changes are intended to increase collaboration across Strategy, Product, Online Technology and IT so that our world class capabilities and solutions are collectively organised
- Increasing collaboration will enable us to solve common problems and build better solutions with greater focus and speed
- AP&A to use its global scale but we intend to retain our ability to create customisable solutions and services that meet local market needs
The AP&A Executive leadership team will be led by Michael Ilczynski as AP&A CEO. The other key AP&A Executive appointments are Kendra Banks, Suresh Thiru, Simon Lusted, Tennealle O'Shannessy and Nic Casboult.
Andrew Bassat, SEEK CEO and Co-Founder commented,
"Congratulations to Michael on his appointment as CEO of AP&A. For close to 12 years, Michael has excelled at SEEK leading senior teams in strategy, product and technology. More recently, under Michael's strong leadership the ANZ team has performed superbly with strong operational performance and record financial results."
"Congratulations also to the AP&A leadership team on their new or expanded roles. I am particularly pleased that these have all been internal appointments. This is testament to the strength and depth of SEEK's management team."
"Suresh Thiru, Eduardo Thuler and Ricardo Rodarte (respective heads of SEEK Asia, Brasil Online and OCC) have all done a great job running their respective businesses for many years. I am very happy that they will continue to lead their respective businesses."
"SEEK ANZ has seen the strategic and financial benefits of evolving its business. We are confident the changes announced today can help us accelerate the evolution of our international businesses. If we execute well, we are confident that our international businesses can replicate the success that we have had in SEEK ANZ."
2) Dedicated function to manage SEEK's investments for long term capital appreciation
- Creation of SEEK Investments function dedicated to managing and making investments
- Greater focus and increased resources in SEEK Investments will better position SEEK to make additional acquisitions and support its main investments
- SEEK Investments will manage Zhaopin, OES and other early stage ventures
Andrew Bassat commented,
"The SEEK Investments leadership team will comprise of Ronnie Fink and Isar Mazer. I will also be spending a significant amount of time in this area. SEEK has a strong track record of creating value via its investment or entrepreneurial activities. In our history we have been most successful when we have placed greater focus and resources on these activities. These changes will enable SEEK to make investments that add value to the Group in employment, education and the broader Human Capital Management market."
"Supporting both AP&A and SEEK Investments will be our Group Functions led by Kathleen McCudden, Group HR Director and Geoff Roberts, Group CFO."
In summary, Andrew Bassat commented,
"We are confident that our new organisational structure provides the right settings for both our operating businesses and investing activities. In our operating businesses, we will be using our global scale and retaining our ability to customise for local conditions to build 'world class local solutions' with greater speed. In our investing activities, with greater focus and resourcing we are well placed to make value-adding investments and better support our exciting portfolio of investments."
"As I have previously said, there has never been a more exciting time in SEEK's history and these changes will support SEEK being able to fulfil its purpose to an even greater extent."
About SEEK Limited

SEEK Limited (ASX:SEK) (OTCMKTS:SKLTY) is a diverse group of companies, comprised of a strong portfolio of online employment, educational, commercial and volunteer businesses. SEEK operates across 18 countries with exposure to over 4 billion people and 28 per cent of GDP. SEEK makes a positive contribution to people's lives on a global scale. SEEK is listed on the Australian Securities Exchange, where it is a top 50 company with a market capitalisation close to A$6billion and has been listed in the Top 20 Most Innovative Companies Globally by Forbes, and Number One in Australia.
Investor/Analyst enquiries
Geoff Roberts
SEEK Limited
T: +61-3-8517-4484

Media enquiries
Sarah Macartney
SEEK Limited
T: +61-3-8306-0850
M: +61-433-949-639
Related CompaniesSEEK Limited