Fully Underwritten Non-Renounceable $12.2m Rights Issue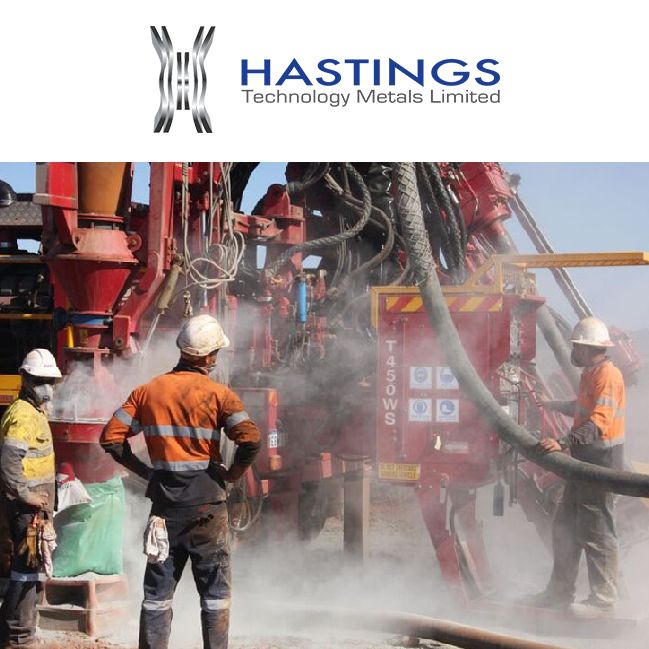 Letter to Overseas Shareholders
Sydney, Feb 5, 2018 AEST (ABN Newswire) - On 2nd February 2018 Hastings Technology Metals Limited (

ASX:HAS
) (Company) announced a fully underwritten non-renounceable pro rata offer to shareholders with a registered address in Australia or New Zealand (Eligible Shareholders) of 1 fully paid ordinary share for every 17 existing shares held as at 7:00pm (AEST) on 7th February 2018 (Record Date), at an issue price of $0.31 per new share (Rights Issue) to raise approximately $12.2 million (before costs). Attached is the Company's announcement to ASX (see link below).
The Company has decided that it is unreasonable to make offers under the Rights Issue to shareholders with a registered address outside Australia or New Zealand (Ineligible Shareholders), having regard to the number of such shareholders, their holdings and the compliance costs required to offer the Shares under the Rights Issue to those shareholders.
Unfortunately, since you are an Ineligible Shareholder, no offer is being made to you and the offer document prepared by the Company in relation to the Rights Issue will not be sent to you. However, the Company and underwriters have agreed, where it is lawful to do so, to place shortfall shares firstly with those Ineligible Shareholders who wish to acquire new shares up to a limit of one (1) share for every seventeen (17) Hastings ordinary shares held on the Record Date.
Should you wish to acquire further shares out of the shortfall, please contact the Company Secretary as follows:
Guy Robertson - guy.robertson@hastingstechmetals.com or telephone +61 2 9078 7674 or +61 407 983 270.
This letter is neither an offer to issue new shares to you, nor an invitation for you to apply for new shares, and any issue of new shares to you must comply with all applicable laws.
You do not have to take any further action in relation to the Rights Issue in the event you do not wish to subscribe for shortfall shares.
To view the full release, please visit:
http://abnnewswire.net/lnk/60H79TXN
About Hastings Technology Metals Ltd

Hastings Technology Metals Ltd (ASX:HAS) (FRA:5AM) is a leading Australian rare earths company, with two rare earths projects hosting JORC-compliant resources in Western Australia.
- The Yangibana Project hosts Probable Reserves totaling 5.15 million tonnes at 1.12% TREO including 0.45% Nd2O3+Pr6O11 within JORC Resources totalling 21.0 million tonnes at 1.17% TREO (comprising Measured Resources of 3.9 million tonnes at 1.19% TREO, Indicated Resources of 8.6 million tonnes at 1.25% TREO and Inferred Resources of 8.4 million tonnes at 1.09% TREO), including 0.40% Nd2O3+Pr6O11.
- The Brockman deposit contains JORC Indicated and Inferred Resources totalling 41.4 million tonnes (comprising 32.3mt Indicated Resources and 9.1mt Inferred Resources) at 0.21% TREO, including 0.18% HREO, plus 0.36% Nb2O5 and 0.90% ZrO2.
- Rare earths are critical to a wide variety of current and new technologies, including smart phones, electric vehicles, wind turbines and energy efficient light bulbs.
- The Company aims to capitalise on the strong demand for rare earths permanent magnets created by expanding new technologies.

Hastings Technology Metals Ltd
WWW: www.hastingstechmetals.com
Email: info@hastingstechmetals.com
Related CompaniesHastings Technology Metals Ltd