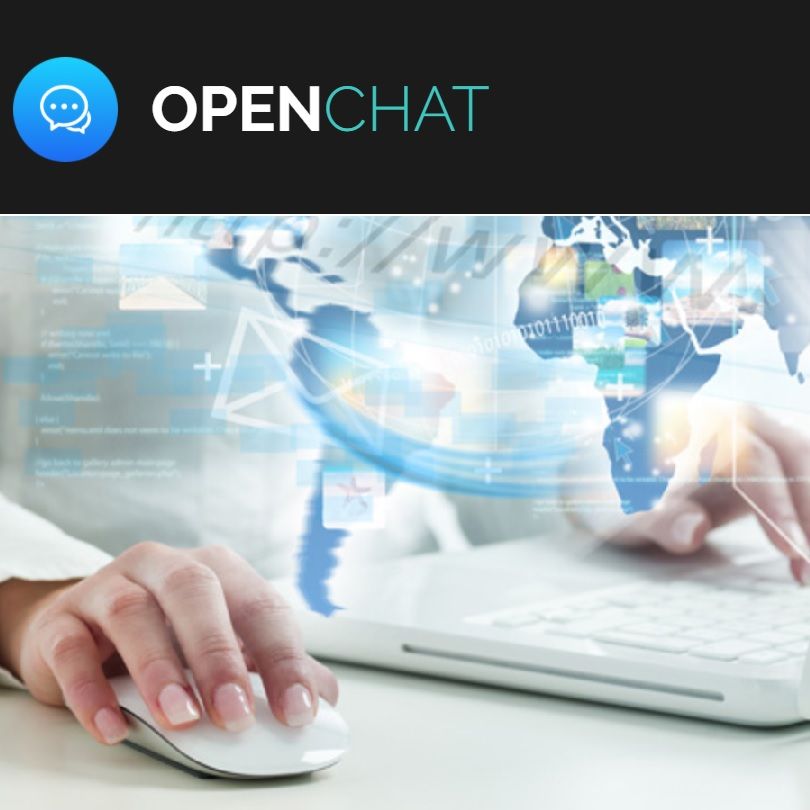 Lists ChatCoin (CRYPTO:CHAT)
Tokyo, Feb 6, 2018 AEST (ABN Newswire) - Cryptocurrency Exchange Binance.com (

CRYPTO:BNB
) advise that CHAT/BTC (

CRYPTO:CHAT
) and CHAT/ETH trading pairs are now available on Binance for trading. You can start depositing and trading CHAT now.
OpenChat is an open source organization founded by Google former employees. The main definition of blockchain based chat protocol Bimp. In the traditional XMPP protocol adds a digital asset can be transmitted in each IM function. BeeChat will give its full support to all OpenChat projects.
BeeChat is a decentralized application that runs under the protocol framework provided by OpenChat. BeeChat uses financial incentives to bring other digital services and applications into the decentralized OpenChat ecosystem in the form of communications & wallets. The OpenChat Reward Engine will provide ChatCoin as a natural incentive for digital service providers. In addition to ensuring common ethics and legitimacy of content and transactions, the ecosystem does not impose any unnecessary restrictions or charges on monetization strategies, which in turn encourages new partners to join the initiative. BeeChat now has hundreds of millions of users around the world, and BeeChat is committed to providing full support for the development of OpenChat, and OpenChat will continue to conduct a full range of decentralized research using BeeChat's support.
Total Supply: 1,000,000,000
Circulating Supply: 550,000,000
ICO Price: $ 0.082
To view the Whitepaper, please visit:
http://abnnewswire.net/lnk/PO1Z7180
About Binance

Binance (CRYPTO:BNB) is a cryptocurrency exchange with a focus on the Chinese market and other Chinese coins. Currently, it supports English and Chinese users. The Binance token (BNB) was created during the ICO event to fund the development of the Binance exchange.
Binance is capable of processing 1.4 mil orders/second, has multi-language support and has all the major coins available – BTC, ETH, LTC, BNB etc. Trading fee is 0.1%.
Binance Mission: Commit to offer the professional, secure and transparent one-stop service to users in digital currency industry.
Binance Scale: Binance has over millions registered users from over 200 countries and regions.
Binance official website:
http://www.binance.com
About ChatCoin

The support team behind OpenChat (CRYPTO:CHAT) is an open source organization founded by the Google former technology team. Committed to cross-border instant messaging application development and technological innovation. The company brings together from Google, Huawei and other companies of the technology elite. Has developed a number of different functions of the APP on sale all over the world. OpenChat is an essential tool for day-to-day communication with tens of millions of users in the emerging world market.

Related CompaniesChatCoin



Binance