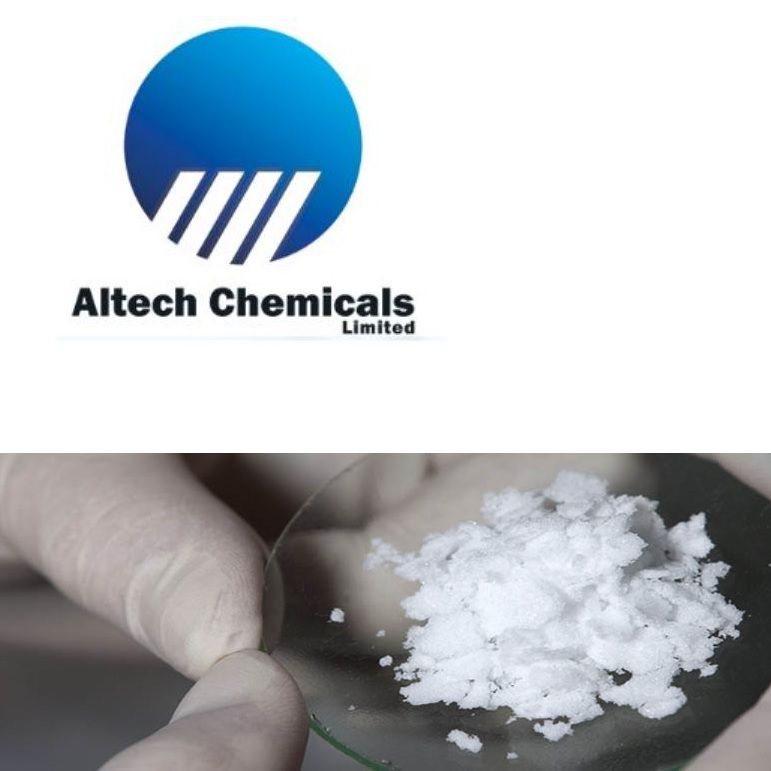 Malaysian Manufacturing Licence Approval
Perth, Feb 21, 2018 AEST (ABN Newswire) - Altech Chemicals Limited (Altech/the Company) (

ASX:ATC
) (

FRA:A3Y
) is pleased to announce that it has been advised by the Malaysian Investment Development Authority (MIDA) that the manufacturing licence for operation of its 4,500tpa high purity alumina (HPA) plant at Johor, Malaysia has been approved. This represents another important development milestone that has been achieved by the Altech management team.
Highlights
- Manufacturing licence for 4,500tpa HPA plant approved
- Another HPA development milestone achieved
- Target "Pioneer Status" investment incentive (5-year company income tax exemption)
- 1.2 billion ringgit investment in Malaysia
Under the terms of notification of the manufacturing licence approval, Altech Malaysia has been requested to submit copies of various corporate documents, a largely administrative process, after which the formal manufacturing licence will be issued. It is currently anticipated that the formal manufacturing licence will be issued during Q-2, 2018.
Upon issue of the manufacturing licence, Altech Malaysia's application for "Pioneer Status" (High Technology) investment incentive classification will progress. A project approved as Pioneer Status (High Technology) will benefit from income tax exemption of 100% of its statutory income for a period of five years from the commencement of commercial production. Also, any accumulated losses and unabsorbed capital allowances (depreciation) during the Pioneer Status period can be carried forward and deducted from post Pioneer Status period income.
The issue of the formal manufacturing licence will also allow the Company to proceed to the next stage of state and local government approvals.
Commenting on the manufacturing licence approval, Altech managing director Mr Iggy Tan said, "The Company is delighted with the support that it is receiving for its HPA project from MIDA and the Johor and Malaysian governments. The prompt assessment of our manufacturing licence application is testament to the support for our proposed HPA plant, which will represent a total investment of approximately 1.2 billion ringgit in Malaysia."
About Altech Chemicals Ltd

Altech Chemicals Limited (ASX:ATC) (FRA:A3Y) is aiming to become one of the world's leading suppliers of 99.99% (4N) high purity alumina (HPA) (Al2O3).
HPA is a high-value, high margin and highly demanded product as it is the critical ingredient required for the production of synthetic sapphire. Synthetic sapphire is used in the manufacture of substrates for LED lights, semiconductor wafers used in the electronics industry, and scratch-resistant sapphire glass used for wristwatch faces, optical windows and smartphone components. There is no substitute for HPA in the manufacture of synthetic sapphire.
Global HPA demand is approximately 25,315tpa (2016) and demand is growing at a compound annual growth rate (CAGR) of 16.7% (2016-2024), primarily driven by the growth in worldwide adoption of LEDs. As an energy efficient, longer lasting and lower operating cost form of lighting, LED lighting is replacing the traditional incandescent bulbs.
Iggy Tan
Managing Director
Altech Chemicals Limited
Tel: +61-8-6168-1555
Email: info@altechchemicals.com

Shane Volk
Company Secretary
Altech Chemicals Limited
Tel: +61-8-6168-1555
Email: info@altechchemicals.com

Investor Relations (Europe)
Kai Hoffmann
Soar Financial Partners
Tel: +49-69-175-548320
Email: hoffmann@soarfinancial.com
Related CompaniesAltech Chemicals Ltd