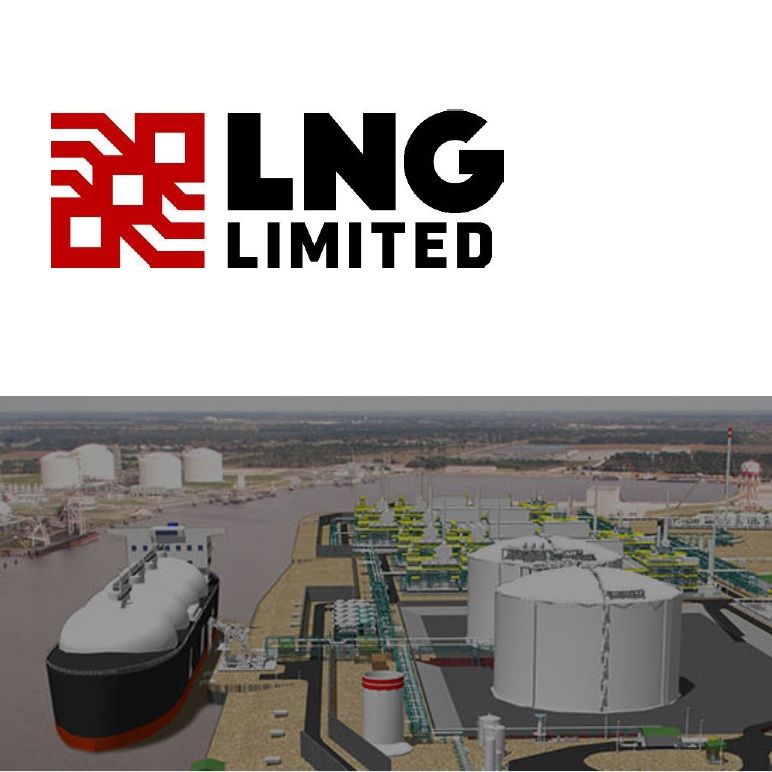 Appendix 4D and Half Year Report
Perth, Feb 26, 2018 AEST (ABN Newswire) - Liquefied Natural Gas Ltd (

ASX:LNG
) (

OTCMKTS:LNGLY
) submit their report for the half-year ended 31 December 2017.
REVIEW AND RESULTS OF OPERATIONS
Liquefied Natural Gas Limited (LNGL or the Company) holds a strong competitive position in the mid-scale LNG industry with our LNG projects: Magnolia LNG, in Lake Charles, Louisiana, USA and Bear Head LNG in Richmond County, Nova Scotia, Canada. Our North American projects have successfully achieved milestones that provide indisputable evidence that Magnolia LNG and Bear Head LNG should be at the forefront of supplying the next wave of global LNG demand.
The Magnolia LNG project enters 2018 shovel ready and first in-line to satisfy demand for new LNG supply. Our team is solely focused on completing our marketing of Magnolia LNG's offtake capacity in order to take FID (a financial investment decision). The project has all required US Federal Energy Regulatory Commission (FERC) and US Department of Energy (DoE) permits and approvals, has construction price certainty through its industry competitive LSTK engineering, procurement, and construction (EPC) contract price with KSJV (a KBR - SKE&C joint venture led by KBR), certainty of gas supply, equity via a commitment from Stonepeak Infrastructure Partners, and a debt financing process led by BNP Paribas.
For LNG buyers attempting to determine which US greenfield LNG project is most likely to succeed and thus to contract with, you must look no further than Magnolia LNG. Once bankable offtake is sold, Magnolia LNG will move straight to financial close and construction. The project has no other obligations to meet. As LNG developments are considered, Magnolia LNG is the most viable greenfield liquefaction project in the world today.
Likewise, Bear Head LNG has completed its regulatory permitting process. Bear Head markets itself as a viable outlet for stranded Canadian natural gas resources looking for economic access to global LNG markets, demand, and pricing. Bear Head is uniquely positioned as a key component of an East Coast Canada export strategy.
In keeping with our promise to shareholders, LNGL managed its liquidity consistent with our stated plans. We closed December 2017 with the Company's total cash position at A$33 million (A$29 million in cash and cash equivalents plus A$4 million in investments in term deposits classified as Other Financial Assets on the Statement of Financial Position). The Company has no debt.
To view the full report, please visit:
http://abnnewswire.net/lnk/Z99C104J
About Liquefied Natural Gas Ltd

Liquefied Natural Gas Limited (

ASX:LNG) (

OTCMKTS:LNGLY) (LNGL) is an ASX listed company whose portfolio consists of 100% ownership of the following companies:
- Magnolia LNG, LLC (Magnolia LNG), a US-based subsidiary, which is developing an eight mtpa or greater LNG export terminal, in the Port of Lake Charles, Louisiana, USA;
- Bear Head LNG Corporation Inc. (Bear Head LNG), a Canadian-based subsidiary, which is developing an 8 – 12 mtpa LNG export terminal in Richmond County, Nova Scotia, Canada with potential for further expansion;
- Bear Paw Pipeline Corporation Inc. (Bear Paw), which is proposing to construct and operate a 62.5 km gas pipeline lateral to connect gas supply to Bear Head LNG; and
- LNG Technology Pty Ltd, a subsidiary which owns and develops the Company's OSMR® LNG liquefaction process, a midscale LNG business model that plans to deliver lower capital and operating costs, faster construction, and improved efficiency, relative to larger traditional LNG projects.
Liquefied Natural Gas Ltd
T: +1-713-815-6900
WWW: www.lnglimited.com.au

Related CompaniesLiquefied Natural Gas Ltd