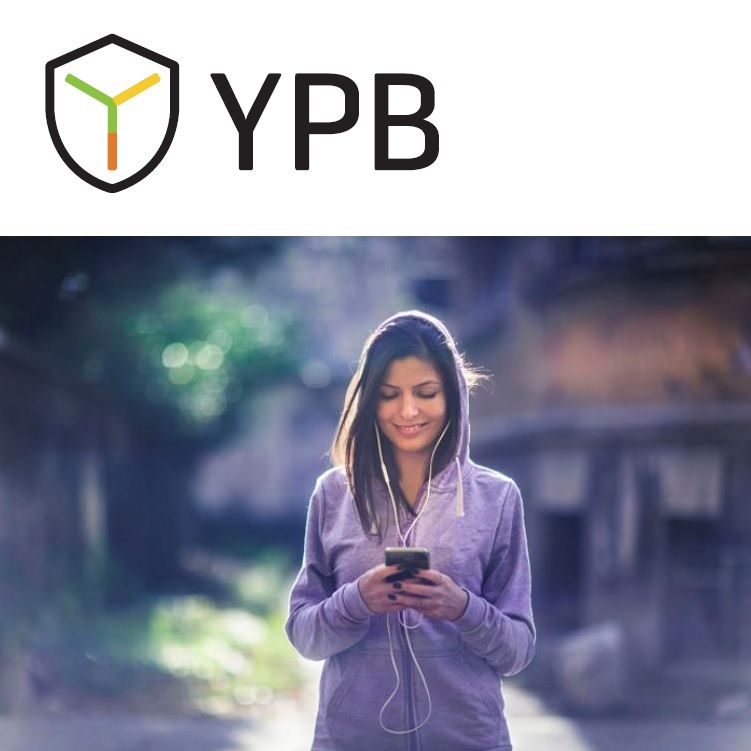 Signs Contract with Alihealth Becomes ISV Partner
Sydney, Mar 22, 2018 AEST (ABN Newswire) - Brand Protection and Consumer Connection solutions company YPB Group Ltd (

ASX:YPB
) has signed a contract appointing it as an Independent Software Vendor (ISV) of the AliHealth supply chain traceability platform for the China market, with Alibaba Health (Hong Kong) Technology Company Limited (AliHealth), a subsidiary of Alibaba Group (

NYSE:BABA
).
- YPB appointed Independent Software Vendor (ISV) in China for AliHealth's supply chain traceability software platform
- AliHealth intends to appoint YPB as an overseas ISV partner when AliHealth launches internationally
- Enhances prospect of moving YPB China to solid profitability
- YPB sees this as first step in a deep strategic relationship
AliHealth also intends to appoint YPB as an overseas ISV partner when it launches internationally. The commercial and contractual terms for this appointment are agreed in principle but AliHealth's international launch date is presently unknown. Full details of this contract will be provided upon confirmation of YPB's appointment.
The appointment in China charts a clear path to profitability for YPB China by expanding the Chinaspecific product suite and broadening the potential client pool due to the prominence and reputation of AliHealth's parent company. YPB expects the 2018 revenue impact of this contract to be Major (see Note below), defined as greater than $ lm per annum, and a valuable contributor to our expectation of a $5m pre-tax profit for 2018.
The contract is effective immediately, contains no trial period, no minimum performance conditions and no penalties for non-performance. It is annually renewing subject to the mutual consent of both parties.
The AliHealth platform began as serialisation software for the pharmaceutical industry following Government requirement for item-level serial numbers for all pharmaceuticals in China. Serialisation in the pharmaceutical industry is occurring worldwide and is aimed at ensuring supply chain traceability, counterfeit protection (over 30% of pharmaceuticals sold in Asia are estimated to be fake) and facilitating product recall. AliHealth in China is now extending beyond pharma via a small number of commercial partners.
The revenues to YPB from selling the AliHealth platform will be two-fold:
1. An annual fee for the platform, shared equally with AliHealth. This gives a brand virtually unlimited serialised QR codes to assign to individual products, allowing excellent visibility through the supply chain from the Brand right to the consumer.
2. The provision of proprietary YPB technologies supporting the implementation and protection of QR codes by brands. This revenue accrues 100% to YPB and will be charged on a per unit volume of production basis.
This new relationship with AliHealth is the most important strategic partnership for YPB Group since the Company's inception given:
- The quality of the partner and the magnitude of the opportunity. The number of brands in China selling consumer goods is obviously magnitudes greater than those selling in Australia.
- It creates the best prospect of YPB China moving into profit since the company's inception. As a small company with a limited network, YPB China has struggled to build its sales base but the kudos of this partnership with AliHealth is expected to open previously closed doors.
- The sales cycle is likely to be shortened, with a simplified product offer and a prospect of early payback for the client. The AliHealth platform offers a rich array of consumer data, improving clients' prospects of effective direct marketing campaigns.
- YPB China will leverage the sales of the AliHealth platform to generate revenues from YPB's proprietary technologies, particularly PROTECTcode, YPB's counterfeit protected QR code which will be released during 2018. QR codes dominate e-commerce in China but are highly vulnerable to counterfeit. PROTECTCode offers a simple preventative solution.
- The opportunity to represent AliHealth offshore will also enhance YPB's market access when AliHealth eventually launches internationally, particularly access to exporters into the China market. In the meantime, as a result of the work done to date with AliHealth, YPB has refined its product offer and sales strategies and expects to speed market penetration in its core markets prior to confirmation of AliHealth's international launch.
YPB Executive Chairman John Houston said: "The partnership with AliHealth fits perfectly into our existing PROTECT DETECT CONNECT positioning. I believe that AliHealth's parent company Alibaba Group has done more to fight counterfeit than any other global company and working with AliHealth to grow its user base in China will build our expertise to successfully work together in international markets. Although an international launch remains subject to AliHealth's final determination and is not guaranteed, I'm confident that it will ultimately occur. But importantly, success in our core markets is independent of that event as preparation for the AliHealth relationship has so honed our offer and strategies that we are positioned to become an integral partner protecting and connecting exporting brands and their Asian customers. Immediately, moving YPB China to profitability is a key plank in achieving our profit goal and this opportunity with AliHealth is a significant advance in that direction."
Please note:
- Modest revenue contribution: < AUD100K per annum
- Moderate revenue contribution: > AUD100K < AUD1m per annum
- Major revenue contribution: > AUD1m per annum
About YPB Group Ltd

YPB Group Ltd (ASX:YPB) brings packaging to life through its proprietary technology suite that provides certainty of authenticity and connects brands directly to consumers enabling new levels of market intelligence and ROI data capture.
In an evolving marketplace and with the rapid growth of cross border commerce, our expertise presently focuses on the rapidly growing consumer markets of Australia, South East Asia and China.
Mr. John Houston
Executive Chairman
YPB Group Limited
T: +61-458-701-088
E: john.houston@ypbsystems.com

Mr. Gerard Eakin
Director
YPB Group Limited
T: +61-427-011-596
E: eakin@manifestcapital.com
W: www.ypbsystems.com
Related CompaniesYPB Group Ltd



Alibaba Group Holding, Ltd.