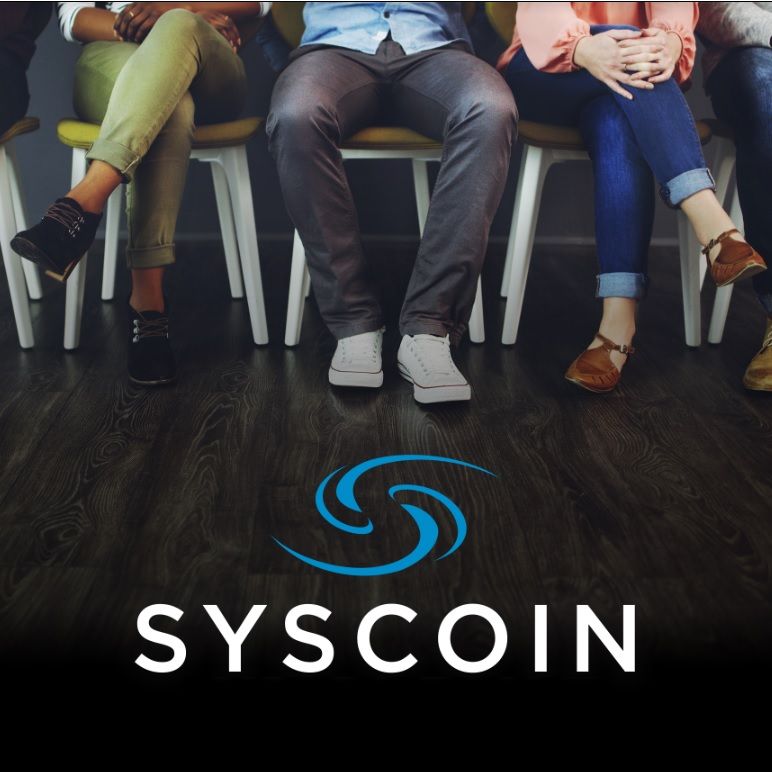 Binance Lists Syscoin (CRYPTO:SYS)
Hong Kong, Mar 29, 2018 AEST (ABN Newswire) - Cryptocurrency Exchange Binance.com (

CRYPTO:BNB
) advise that SYS/BNB (

CRYPTO:SYS
), SYS/BTC and SYS/ETH trading pairs are now available on Binance for trading. You can start depositing and trading SYS now.
Syscoin is a blockchain platform that, like Bitcoin, facilitates extremely low cost transactions, but is focused primarily on creating the infrastructure necessary to bring businesses onto the blockchain. Instead of focusing solely on value transfer, Syscoin provides support for both decentralized and centralized marketplaces.
The most interesting element of the Syscoin platform, however, is "Blockmarket"- Syscoin's combination wallet and marketplace. The Blockmarket wallet provides users with the tools necessary to both buy and sell as well as send and receive currency or encrypted messages.
Syscoin Identities aims to store identity information off-chain with a blockchain anchor, which makes it possible for users to store a greater amount of identity information without slowing down the chain.This process also makes it possible for Syscoin to add features to and evolve the specification of Syscoin Identities without forking the network. Syscoin plans on developing their Identities solution in parallel with specifications outlined by the Decentralized Identity Foundation (DIF).
Some of the most recent features rolled out by Syscoin are the most interesting, however. Late last year Syscoin announced the integration of token issuance functionality into the Syscoin platform. This feature could potentially allow users to create token-based loyalty programs, reward point systems, or even run their own ICOs on the Syscoin blockchain.
Syscoin has also recently announced Instant Asset Transfer functionality, which has some strong real-world use cases that could be highly disruptive. Instant Asset Transfer on the Syscoin network could allow prediction market platform users to cash in and out of online casinos without waiting for long confirmation times or traditional fiat bank transfers, or allow users to use SYS for instant in-game purchases such as loot boxes or power ups.
Max Supply: 888,000,000 SYS
Circulating Supply: 531,896,740 SYS
Issue Price: $0.0010
To view the Whitepaper, please visit:
http://abnnewswire.net/lnk/UOB3EMN6
About Binance

Binance (CRYPTO:BNB) is a cryptocurrency exchange with a focus on the Chinese market and other Chinese coins. Currently, it supports English and Chinese users. The Binance token (BNB) was created during the ICO event to fund the development of the Binance exchange.
Binance is capable of processing 1.4 mil orders/second, has multi-language support and has all the major coins available – BTC, ETH, LTC, BNB etc. Trading fee is 0.1%.
Binance Mission: Commit to offer the professional, secure and transparent one-stop service to users in digital currency industry.
Binance Scale: Binance has over millions registered users from over 200 countries and regions.
Binance official website:
http://www.binance.com
About Syscoin

Syscoin (CRYPTO:SYS) is a permissionless blockchain-based cryptocurrency with a set of smart contracts which have been thoroughly tested and built on the Bitcoin scripting system using OP1 to OP16 standard script op-codes, representing coloured coin transactions, controlled by a hardened layer of distributed consensus logic for each smart contract (Syscoin service) while still retaining backwards compatibility with the Bitcoin protocol. These contracts can be combined to form building blocks for blockchain-based e-commerce solutions.
Related CompaniesSyscoin



Binance