Completion of A$10,000,000 Placement to Sinomine and US$10,000,000 Pre-Payment on US$557 Million Offtake with Sinomine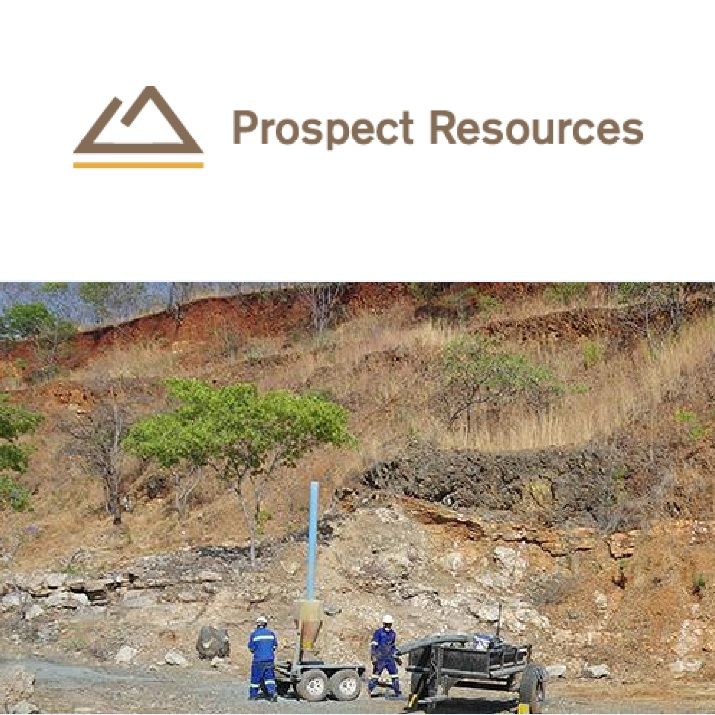 Completion of Placement and Sinomine Transaction
Perth, April 4, 2018 AEST (ABN Newswire) - On 10 November 2017, Prospect Resources Ltd (

ASX:PSC
) (Prospect) announced a conditional placement and framework agreement with Sinomine Resources Exploration Co. Ltd (

SHE:002738
) and Sinomine International Exploration (Hong Kong) Co. Ltd (collectively Sinomine) and offtake agreement with Sinomine Resource (Hong Kong) International Trading Co., Limited (Sinomine Resource).
On 12 February 2018, Prospect announced an extension of time to complete the transaction to 31 March 2018.
Highlights:
- Completion of placement to Sinomine of A$10,000,000 at 6c per share
- Amended US$557 million offtake agreement signed with Sinomine Resource for approx. 70% of Phase 1 production over 7 years (see Note below)
- Repricing of spodumene and petalite formula resulting in a projected US$61m increase in Project NPV to US$401m
- Sinomine Resource to make an additional US$10,000,000 prepayment under offtake agreement
- Prospect takes back control of build and finance timetable
Following receipt of shareholder approval to complete the share placement to Sinomine on 29 March 2018, Prospect is pleased to announce the receipt of A$10,000,000 from Sinomine and completion of the share placement to Sinomine of 166,666,667 fully paid ordinary shares in Prospect at 6c per share (a premium to the original placing price of 5c per share).
In addition to completion of the placement, Prospect is pleased to announce that certain terms under the conditional offtake agreement between Prospect and its Zimbabwean subsidiary, Examix Investments (Pvt) Limited (the Seller) and Sinomine Resource have been favourably renegotiated in respect of the spodumene and petalite pricing formula such that the NPV of the Arcadia Lithium Project located in Zimbabwe (the Project) has increased by US$61m, from US$340m to US$401.5m. The spodumene and petalite pricing formula, consistent with other industry contracts, is linked to the lithium carbonate price. (Please refer to ASX announcement dated 19 March 2018 for basis of calculation of US$340m NPV, which has now increased to US$401.5m).
Further amendments have included the requirement for Sinomine Resource to prepay US$10,000,000 under the offtake agreement with these funds being payable upon installation of the ball mill at the Project.
Prospect has also reduced the offtake volumes to be supplied to Sinomine Resource to approximately 70% of earlier agreed volumes. Offtake volumes are now classified as tonnes of spodumene, petalite and lithia units, giving Prospect the flexibility to alter supply quantities of spodumene and petalite provided the total lithia units supplied are satisfied. The surplus is expected to give Prospect flexibility to negotiate offtake terms with other lithium downstream customers and enable Prospect to divert additional spodumene and petalite volumes to a proposed company owned, lithium carbonate facility.
The key terms of the revised offtake agreement are attached as Schedule A (see link below).
Prospect is pleased to confirm that it has cancelled the build and finance component of the original transaction. Cancellation of the build contract for the process facility, mine and associated infrastructure on site enables Prospect to dictate the build timetable and process. We believe that taking control of the build process for the process facility and mine will enable Prospect to commence construction of the mine and process facility in a shorter period of time and potentially bring forward revenues. Prospect has all necessary mining licences and environmental approvals to commence construction of the mine, process facility and tailings dam.
Prospect intends to enter into first engineering contracts and pioneer mine strip and tailings dam construction contracts during April 2018. Importantly, by taking control of the build process, Prospect can ensure a greater local Zimbabwean input with respect to suppliers and workers. We are committed to building Africa's largest lithium mine with, where possible, a Zimbabwe sourced workforce.
Completion of the mine finance is expected to occur during Q2 of 2018. With the reengagement of Zimbabwe with the world, Prospect is confident that we can finance the build on more favourable terms than previously offered. Prospect currently has over A$20,000,000 in cash, no debt and a future prepayment of US$10,000,000 from Sinomine Resource to contribute to construction and commissioning of the mine and processing facilities. We are in receipt of a number of additional indicative financing proposals to finance the balance of the estimated US$52.5m total build cost.
Harry Greaves and Hugh Warner will be attending Hong Kong Mines & Money to continue discussions with potential offtakers and financiers.
Note: Calculated by reference to pricing assumptions used in ASX announcement 'Significant value upgrade following updated PFS - Arcadia' dated 19 March 2018
To view Schedule A, please visit:
http://abnnewswire.net/lnk/BD520ANT
About Prospect Resources Ltd

Prospect Resources Limited (ASX:PSC) is based in Australasia with operations in Zimbabwe and is a publicly listed company. We are committed to creating value for Prospect's shareholders and the communities in which our company operates. Our vision is to build a Southern African based mining company of international scale.

Hugh Warner
Prospect Resources Ltd
Executive Chairman
T: +61-413-621-652

Harry Greaves
Prospect Resources Ltd
Executive Director
T: +263-772-144-669
WWW: www.prospectresources.com.au
Related CompaniesSinomine Resource Exploration Co Ltd
Prospect Resources Ltd