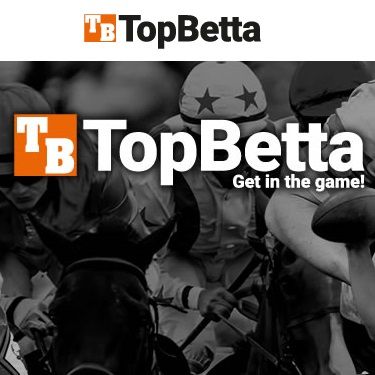 Update on PlayUp Transaction
Sydney, April 23, 2018 AEST (ABN Newswire) - The Board of TopBetta Holdings Limited (

ASX:TBH
) ("TBH" or the "Company") is pleased to provide the market with an update regarding the proposed sale ("Sale") of TopBetta Pty Ltd ("TopBetta") to PlayUp Limited ("PlayUp") as announced on 18 April 2018 ("Prior Announcement").
As detailed in the Prior Announcement, the Sale is conditional on a number of conditions precedent, including TBH receiving all requisite ASX and shareholder approvals and consents, including, without limitation, the requirements of Chapter 11 of the ASX Listing Rules and, if applicable, Chapters 1 and 2 of the ASX Listing Rules ("Shareholder Approval CP").
ASX has now considered the Company's submissions regarding the application of Chapter 11 of the ASX Listing Rules and has determined that:
a) based on the information provided to ASX, TopBetta is not the Company's 'main undertaking' and, accordingly, ASX Listing Rule 11.2 does not apply to the Sale. Accordingly, the Company is not required to obtain shareholder approval for the Sale under that Rule; and
b) given PlayUp is currently intending to list on a securities exchange via a reverse takeover ("PlayUp Listing"), ASX Listing Rule 11.4 does apply to the Transaction and, accordingly, unless TBH obtains a waiver of ASX Listing Rule 11.4 ("Waiver"), the Company will be required to obtain shareholder approval under that Rule.
The Company intends to apply for the Waiver and will update investors as to the outcome of that application in accordance with its continuous disclosure obligations. TBH notes that the Sale is not conditional upon the success or completion of the PlayUp Listing. TBH further notes that, if the Waiver is granted and shareholder approval is not required under ASX Listing Rule 11.4, TBH intends to waive the Shareholder Approval CP in which case, the $3 million deposit ("Deposit") will become payable to TBH by PlayUp within 5 business days. The Deposit is only refundable where TBH does not satisfy or waive each of other outstanding the conditions precedent by 31 July 2018.
Further, TBH notes that ASX has not exercised its discretion under ASX Listing Rule 11.1.2 or 11.1.3 to require the Company to obtain shareholder approval under Listing Rule 11.1.2 or recomply with Chapters 1 and 2 of the Listing Rules in relation to the Sale.
As noted in the Announcement, the Company will liaise with ASX regarding the application of ASX Listing Rules 11.1.2 and 11.1.3, and Chapter 12 of the ASX Listing Rules, if and when TBH decides to proceed with the development of the Crypto Tote (refer to the Prior Announcement for further details).
About PlayUp

PlayUp Limited is a technology developer as well as a fully operational Fantasy Sports, Sports Betting and Online Gaming Platform. PlayUp Limited operates PlayUp.com, ClassicBet and DraftStars within its gaming and wagering ecosystem. PlayUp Limited will deliver the world's first fully-integrated, blockchain enabled global fantasy sports, online sports betting and gaming ecosystem.

PlayUp.com currently has more than 400,000 registered users and is represented by global sporting icons such as Brett Lee, who has amassed a social network of over 4 million sports fans. PlayUp.com offers Daily fantasy challenges which are free to play and easy to enter. Users simply create their fantasy team by selecting a line-up of real world players and the platform operates in real-time. As users move up the leader board they can win PlayChips and purchase prizes from the PlayUp.com Store. PlayUp.com offers daily fantasy challenges across the worlds biggest leagues from Cricket, Football, Basketball, Kabadddi, Rugby League, Ice Hockey, Basketball, Australian Football, American Football with plenty more on the way.

PlayUp Limited currently employs 27 fulltime employees with offices in Sydney (HQ), Melbourne, Darwin and Hong Kong. PlayUp Interactive Pty Ltd, a wholly owned subsidiary of PlayUp Limited, is a licensed gambling operator in Australia.
* As announced on 09 April 2018, PlayUp has agreed to merge with Mission NewEnergy Limited (

ASX:MBT) (

OTCMKTS:MNELF), subject to the approval of the ASX and NASDAQ and regulatory approval requirements. Upon the completion of the merger it is anticipated that the company's securities will seek to re-comply with both ASX and NASDAQ listing rules resulting in the trading of shares on the NASDAQ stock exchange and the ASX.
About The Betmakers Holdings Limited

The Betmakers Holdings Limited (ASX:TBH), formerly TopBetta Holdings Limited, is an ASX-listed holding company and a global provider of online wagering products and services to both wholesale and retail markets through its various wholly owned subsidiaries. The Company operates a retail wagering business, offering consumers wagering, fantasy tournament and content products and services. Global Tote Australia Pty Ltd conducts TBH's Wholesale Business, which includes operating and licensing its wholesale tote product which enables licensed wagering operators, including corporate bookmakers and tote operators from all over the world, to participate in global pools. The Wholesale Business is conducted under a B2B licence granted by the UK Gambling Commission to Global Tote Limited, a company incorporated in Alderney, UK.
Charly Duffy
Company Secretary
companysecretary@topbetta.com
M: +61-409-083-780

Jane Morgan
Investor & Media Relations
investors@topbetta.com
M: +61-405-555-618
Related CompaniesThe Betmakers Holdings Limited













PlayUp













Mission NewEnergy Limited