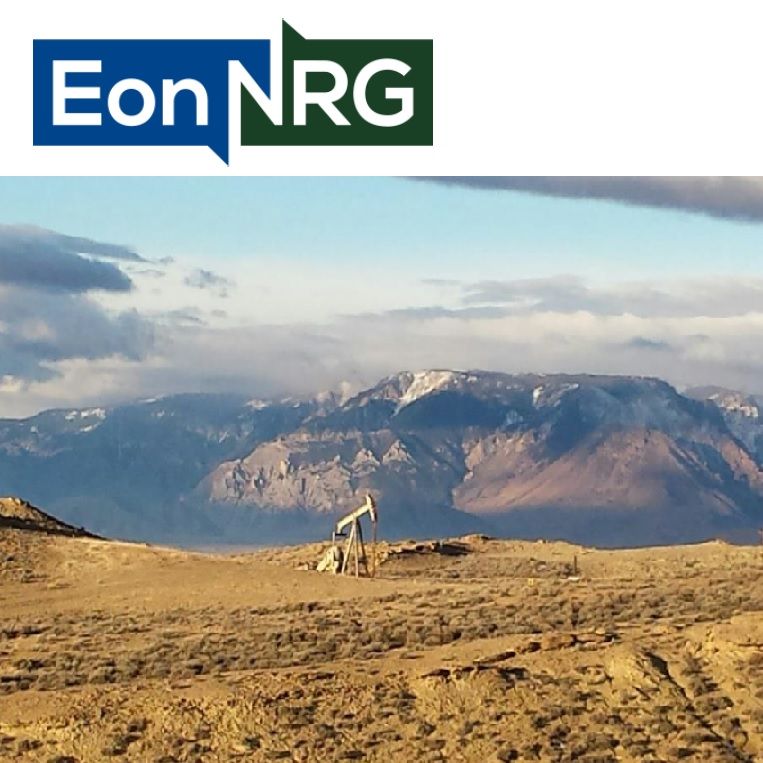 Borie Oilfield Enhanced Oil Recovery
Perth, May 10, 2018 AEST (ABN Newswire) - EON NRG Ltd (

ASX:E2E
) (

OTCMKTS:ICRMF
) is scheduled to mobilize a workover rig to the North Borie Muddy Unit (Cheyenne, WY) next week to commence the Enhanced Oil Recovery (EOR) program within the Muddy J formations. The project will be a water flood utilizing one injection well and five active receiver wells once the workovers are finalized.
Water will be injected into the formations to support reservoir pressure and to move additional oil within the reservoir toward adjacent receiver wells (secondary recovery). The produced water will then be recycled and reinjected through existing surface facilities and injection pumps.
The North Borie Muddy Unit has only produced 1,500,000 barrels of oil out of the estimated 8,000,000 barrels of original oil in place (OOIP) within the Second and Third Muddy J formations. Primary recovery generally recovers approximately 10-20% of original oil in place, depending on reservoir characteristics, while secondary recovery (water flooding) can increase recovery to 30% of original oil in place.
The EOR program will utilize polymer gels and/or surfactants, which can increase oil recovery by an additional 10-30% by improving sweep efficiency in the reservoir.
The EOR process is expected to have long term benefits to the fields production profile. The Borie Field produces oil which is currently benefitting from higher WTI prices. The company will update the results of the secondary recovery once results are established.
To view figures, please visit:
http://abnnewswire.net/lnk/B967I0N6
About EON NRG Ltd

EON NRG Ltd (ASX:E2E) is an USA onshore focused energy exploration and production company. The Company's growth path is through drilling of high impact oil exploration wells, supported by its 100% owned and operated long life oil and gas production assets and associated cashflow. The company also has a battery minerals division with prospective leases in Nevada which are at the early stages of low cost exploration.
Simon Adams
CFO/Company Secretary
Phone: +61-8-6144-0590
Email: sadams@i-og.net

John Whisler
Managing Director
Denver Head Office: +1-720-763-3183
Email: jwhisler@i-og.net

Website: www.eonnrg.com
Twitter: @EonNRG
Related CompaniesEON NRG Ltd