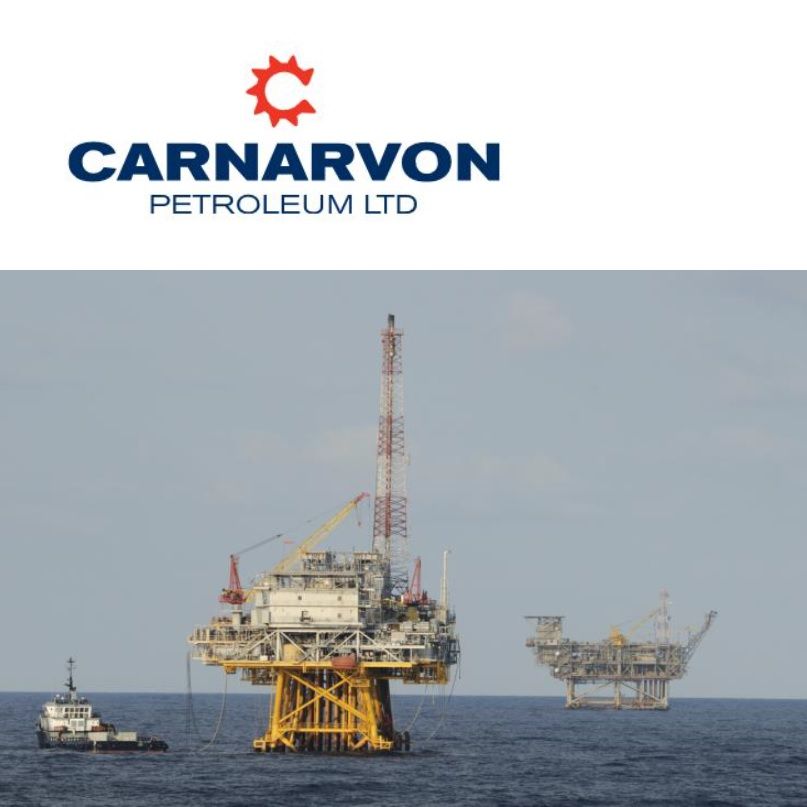 Phoenix South-3 Drilling Update
Perth, May 11, 2018 AEST (ABN Newswire) - Carnarvon Petroleum Limited ("Carnarvon") (

ASX:CVN
) (

OTCMKTS:CVONF
) is pleased to provide the following update on the drilling of the Phoenix South-3.
Progress
The 20" casing has been set and cemented in place, the Blowout Preventer ("BOP") has been installed and pressure tested, and drilling has commenced in 17 1/2" hole.
Current Operations
The well is currently drilling ahead in 17 1/2" hole at 3,114 metres Measured Depth.
Forward Plan
It is envisaged it will take around another week to finish drilling this section of hole to approximately 3,700 metres after which 13 5/8" casing will set. A number of hole sections will be drilled prior to the primary Caley target section which is expected to be intersected at a depth of approximately 5,300 metres.
Well Objective
The primary objective for the Phoenix South-3 well is to evaluate the gas and condensate potential of the Caley Member within a large, faulted anti-clinal closure that was partially penetrated with the Phoenix South-2 well.
Phoenix South-2 encountered gas and condensate in the Caley Member but was unable to drill through and evaluate the formation. The Phoenix South-3 well has been optimally designed to penetrate and evaluate the hydrocarbon bearing formations of the Caley Member.
Phoenix South-3 is located around 560 metres North-North East of the Phoenix South-2 well. The well will target a closure that is estimated by Carnarvon to contain a gross mean recoverable prospective resource of 489 Bscf of gas and 57 million barrels of associated condensate (being 143 million barrels of oil equivalent ("boe"), gross, Pmean) - Refer to ASX Announcement on 28 March 2017.
Prospective Resources are the estimated quantities of petroleum that may potentially be recovered by the application of a future development project and may relate to undiscovered accumulations. These prospective resource estimates have an associated risk of discovery and risk of development. Further exploration and appraisal (including this well) is required to determine the existence of a significant quantity of potentially moveable hydrocarbons.
 
Project equity Owners: 

Carnarvon Petroleum             20% 

Quadrant Energy (Operator)      80% 

To view figures, please visit:
http://abnnewswire.net/lnk/SZL8X03I
About Carnarvon Petroleum Limited

Carnarvon Petroleum Limited is an oil and gas exploration company, listed on the Australian stock exchange (ASX:CVN), Frankfurt (FRA:CJB) and US OTC (OTCMKTS:CVONF). Carnarvon has an extensive acreage position in the North West Shelf of Western Australia that is designed to offer investors high alpha leverage to the energy sector. The company's near term focus is on maturing oil, gas and condensate discovered in its Phoenix project, with partner Quadrant Energy, and on bringing into production oil from the Buffalo field.
Mr Thomson Naude
Company Secretary
Phone: +61-8-9321-2665
Email: investor.relations@cvn.com.au
Related CompaniesCarnarvon Petroleum Limited