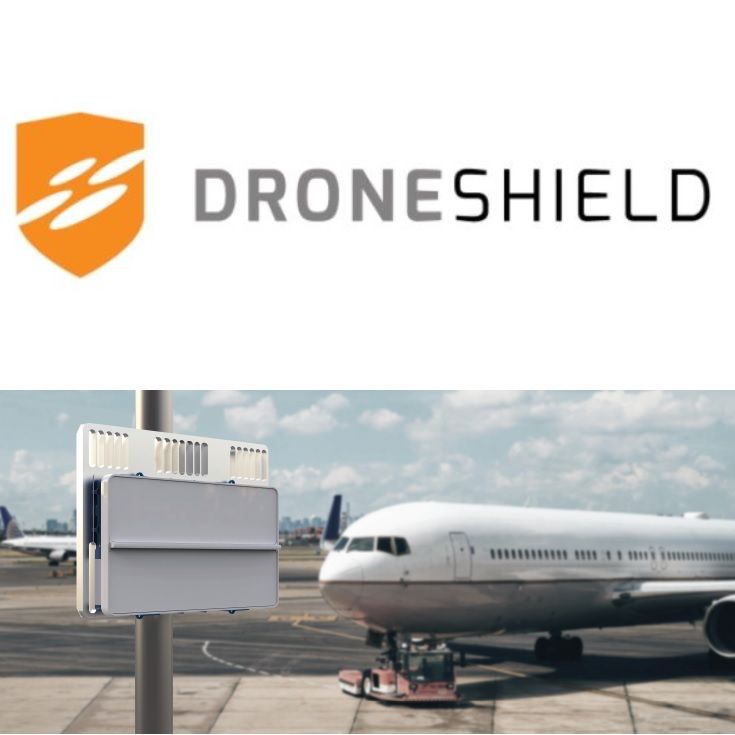 Airport Environment Certification
Sydney, May 21, 2018 AEST (ABN Newswire) - DroneShield Ltd (

ASX:DRO
) (

OTCMKTS:DRSHF
) ("DroneShield" or the "Company") is pleased to announce the results of independent certification by 360degRF, a US based specialised radiofrequency testing laboratory (see Note below), as compatible (that is not interfering) with the most commonly utilized communications and navigation systems employed in the United States aviation/airport environment.
- DroneShield emitting product modules independently assessed as compatible with airport use.
- Drones are a significant threat to safety at airports.
- Certification obtained as part of airport procurement processes.
RfOne(TM) and RadarZero(TM), core modules within DroneShield's DroneSentinel(TM) detection system, have been assessed as creating no increase in background EMI when operational, measured across a wide range of aviation frequency bands used by airports and aircraft.
DroneCannon(TM), the drone mitigation element of DroneShield's DroneSentry(TM) system, has been determined to operate strictly within the advertised bands. In the non-GPS mode, these ranges are outside of aviation frequency bands.
In response to the rapidly growing threat to airplanes and airports from drones flying in the restricted airspace, airport facilities globally are seeking to proceed with installation of counterdrone systems, and airport facilities have engaged in discussions with DroneShield in that regard. This certification was a prerequisite in airport procurement processes.
Note: Not an endorsement.
To view images, please visit:
http://abnnewswire.net/lnk/R1L9VTWI
About DroneShield Ltd

Based in Sydney, Australia and Virginia, USA, DroneShield Ltd (ASX:DRO) (OTCMKTS:DRSHF) is a worldwide leader in drone security technology. The Company has developed pre-eminent drone security solutions that protect people, organisations and critical infrastructure from intrusion from drones. Its leadership brings world-class expertise in engineering and physics, combined with deep experience in defence, intelligence, and aerospace.
Oleg Vornik
CEO and Managing Director
Email: oleg.vornik@droneshield.com
Tel: +61-2-9995-7280
Related CompaniesDroneShield Ltd