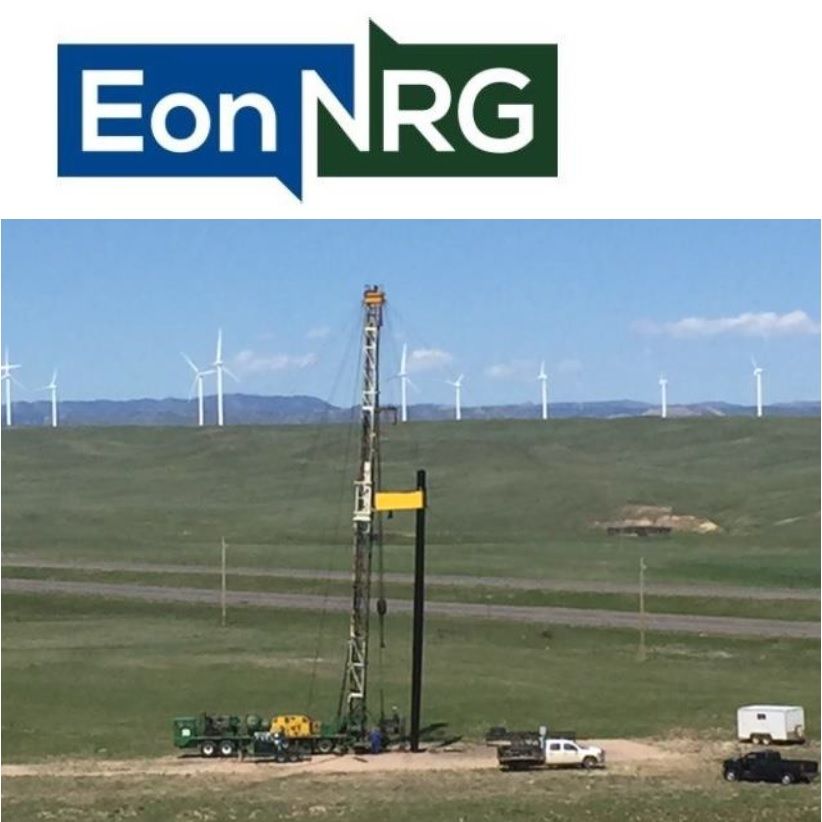 Corporate Presentation Jun-18
Perth, June 20, 2018 AEST (ABN Newswire) - EON NRG Ltd (

ASX:E2E
) (

OTCMKTS:ICRMF
) provides the Company's latest Presentation.
Company Highlights 2017/18
Borie Field Acquisition
- Purchased for US$0.9M with Proved Developed Producing (PDP) PV10 valuation of US$2.224M (see Note 1 below)
- Two new wells to drill (Proved Undeveloped (PUD) net reserves of 92 MBO per well with a PV10 value of US$1.3M per well (see Note 1 below)
- Identified a potential Niobrara resource play within leases
- ImpIemented secondary recovery
Silvertip Recompletions
- 162% ROI from 15 shallow gas wellbores recompleted since Q4-2016
- Identified a number of additional PDNP gas recompletions
Debt Paid Down
- Total debt was reduced by US$1.4M in 2017
- Loan facilities were renewed with risk premium of 0.5% over Prime Rate (all up cost interest rate of 5.25% as at 30-Apr-20i8)
Financial Results
- The Group recorded a positive 2017 net profit after tax of US$583k
- The Group recorded its 7th successive positive EBITDA result in 2017
- Q1-2018 positive cash flow of US$83k after all payments (including debt servicing)
Investment Drivers
Value Creation
- Powder River Basin (PRB) prospects leading to drilling program with the potential to deliver 2.22 ROI (see Note 2 below)
- Targeting high impact conventional oil wells, strong economics, supported geology and rejuvenation of proven plays
- Diversification into battery mineral exploration - pursuing low cost, high impact prospects (land acquisition phase)
NearTerm Growth
- Generating exploration prospects with >1 MMBO potential (Powder River Basin - Muddy/Minnelusa)
- Management has proven experience of implementing exploration programs through successful drilling in multiple US Basins, including Minnelusa wells in PRB
Delivering Value Accretion
- Focus on building land holdings with development potential, certifying reserves and resources and creating a robust well drilling program
- Implement full scale development of Eon's discoveries
Notes:
1. Per independent certified reservoir engineer estimate based on average forward oil price of US$53/Bbl
2. ROI - Return on Investment (Discounted cash flow)
To view the full presentation, please visit:
http://abnnewswire.net/lnk/0TLGJ2Y5
About EON NRG Ltd

EON NRG Ltd (ASX:E2E) is a USA onshore focused energy company. The Company is targeting high impact energy exploration projects in oil, gas, and or battery minerals, supported by its 100% owned and operated long life oil and gas production assets and associated cashflow.
Simon Adams
CFO/Company Secretary
Phone: +61-8-6144-0590
Email: sadams@i-og.net

John Whisler
Managing Director
Denver Head Office: +1-720-763-3183
Email: jwhisler@i-og.net

Website: www.eonnrg.com
Twitter: @EonNRG
Related CompaniesEON NRG Ltd