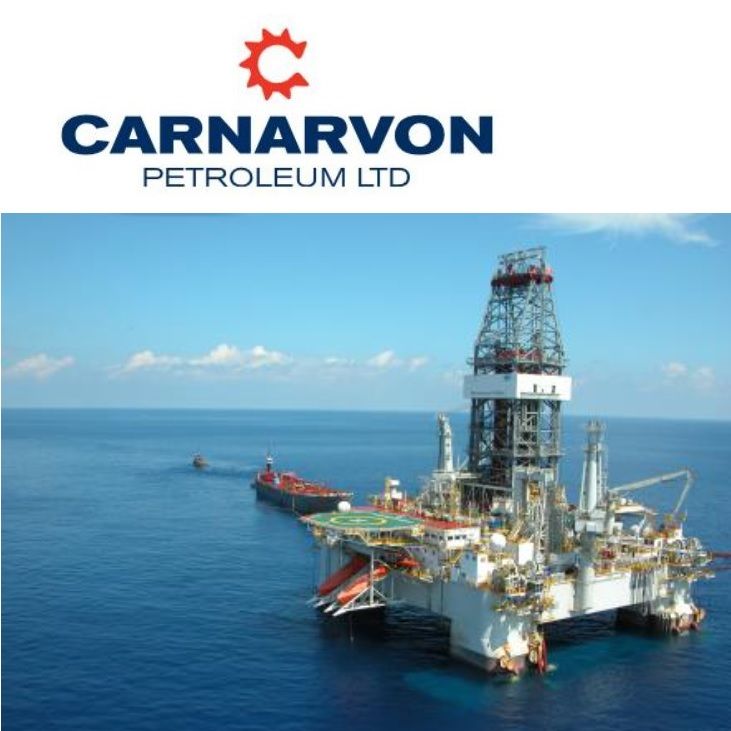 Dorado-1 Drilling Update
Perth, July 31, 2018 AEST (ABN Newswire) - Carnarvon Petroleum Limited ("Carnarvon") (

ASX:CVN
) (

OTCMKTS:CVONF
) is pleased to provide the following update on the drilling of the Dorado-1 well.
Progress
The 7" liner was set and cemented in place down to around 4,044 metres Measured Depth ("MD") and the well has drilled down to approximately 4,620 metres MD.
While drilling through the Crespin and Milne Members, a number of sandstone intervals have been encountered. Elevated gas readings and increased resistivity were observed in interpreted porous and permeable zones, indicating the presence of hydrocarbons.
The positive observations in this additional section of the well warrant wireline logging in order to obtain more definitive results as to, amongst other things, the nature of the hydrocarbons (oil, gas and condensate) and the characteristics of the reservoir.
Current Operations
The rig is currently drilling ahead at approximately 4,620 metres MD.
Forward Plan
The well will continue drilling ahead to a revised deeper total depth of approximately 4,650 metres MD after which a suite of wireline logging tools will be run.
  
Carnarvon Petroleum           20% 

Quadrant Energy (Operator)    80% 

To view figures, please visit:
http://abnnewswire.net/lnk/D8VE8ONO
About Carnarvon Petroleum Limited

Carnarvon Petroleum Limited is an oil and gas exploration company, listed on the Australian stock exchange (ASX:CVN), Frankfurt (FRA:CJB) and US OTC (OTCMKTS:CVONF). Carnarvon has an extensive acreage position in the North West Shelf of Western Australia that is designed to offer investors high alpha leverage to the energy sector. The company's near term focus is on maturing oil, gas and condensate discovered in its Phoenix project, with partner Quadrant Energy, and on bringing into production oil from the Buffalo field.
Investor inquiries:
Thomson Naude
Company Secretary
Phone: +61-8-9321-2665
Email: investor.relations@cvn.com.au

Media inquiries:
Luke Derbyshire
Managing Director, Spoke Corporate
Phone: +61-488-664-246
Email: luke@spokecorporate.com
Related CompaniesCarnarvon Petroleum Limited