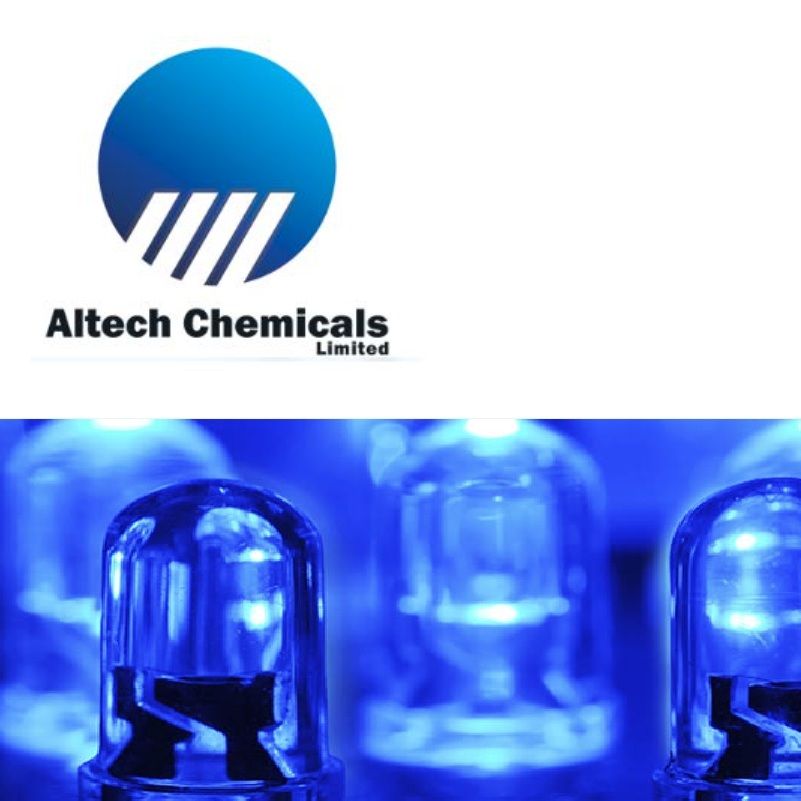 Quarterly Activities Report
Perth, July 31, 2018 AEST (ABN Newswire) - Altech Chemicals Ltd (

ASX:ATC
) provides the Company's Quarterly Report.
Altech received mezzanine debt term sheet
- US$ 90 million indicative mezzanine debt term sheet received
- Follows extensive preliminary project due diligence
- Global investment banking group
Final payments made for Johor site
- Final instalments for Malaysian high purity alumina (HPA) plant site now paid
- Secures the 4ha industrial land site within the Tanjung Langsat Industrial Complex
- 30 year lease with option to renew for an additional 30 years
Malaysian manufacturing licence received
- Manufacturing licence received for 4,500tpa HPA plant
- HPA project represents total investment in Malaysia of 1.2 billion ringgit
- Strong support from Malaysian Investment Development Authority (MIDA) and the Johor and Malaysian governments
Forecast surge in HPA demand from lithium-ion battery sector
- HPA joins lithium, cobalt, nickel and copper as a recognised key input to lithium-ion batteries
- Higher battery energy density is driving migration to HPA coated battery separators
- Adoption of nickel based battery cathodes underpinning transition to HPA coated separators
- Significant increase in forecast HPA powder demand to 2025
- Altech ideally positioned to capitalise on forecast increase in HPA demand
US$ 60m stream finance term sheet signed
- US$ 60 million stream finance term sheet executed
- Structured alternate financing option
- Works in conjunction with off-take sales arrangement
- Global investment firm with US$ 4.5b under management
A$ 20m capital raising to commence HPA plant construction in Malaysia
- Share placement raises A$ 17 million
- Share Purchase Plan to raise up to an additional A$ 3 million
- Funds will be used to commence construction in Johor, Malaysia
- Strong support from a range of institutional and professional investors
Stage 1 Construction Agreement executed for Johor plant
- Stage 1 works construction agreement executed with SMS group
- Works to occur in parallel with project financial close
- Bulk earthworks, retaining walls, storm water tanks, foundation piling and maintenance building
- Majority of the A$ 10 million site works credited against US$ 280 million EPC contract
HPA Site clearance completed
- Altech completes HPA site clearance works at Johor, Malaysia
- Key development milestone for Altech's HPA project
To view the full report, please visit:
http://abnnewswire.net/lnk/QJWKK798
About Altech Chemicals Ltd

Altech Chemicals Limited (ASX:ATC) (FRA:A3Y) is aiming to become one of the world's leading suppliers of 99.99% (4N) high purity alumina (HPA) (Al2O3).
HPA is a high-value, high margin and highly demanded product as it is the critical ingredient required for the production of synthetic sapphire. Synthetic sapphire is used in the manufacture of substrates for LED lights, semiconductor wafers used in the electronics industry, and scratch-resistant sapphire glass used for wristwatch faces, optical windows and smartphone components. There is no substitute for HPA in the manufacture of synthetic sapphire.
Global HPA demand is approximately 25,315tpa (2016) and demand is growing at a compound annual growth rate (CAGR) of 16.7% (2016-2024), primarily driven by the growth in worldwide adoption of LEDs. As an energy efficient, longer lasting and lower operating cost form of lighting, LED lighting is replacing the traditional incandescent bulbs.
Iggy Tan
Managing Director
Altech Chemicals Limited
Tel: +61-8-6168-1555
Email: info@altechchemicals.com

Shane Volk
Company Secretary
Altech Chemicals Limited
Tel: +61-8-6168-1555
Email: info@altechchemicals.com

Investor Relations (Europe)
Kai Hoffmann
Soar Financial Partners
Tel: +49-69-175-548320
Email: hoffmann@soarfinancial.com
Related CompaniesAltech Chemicals Ltd