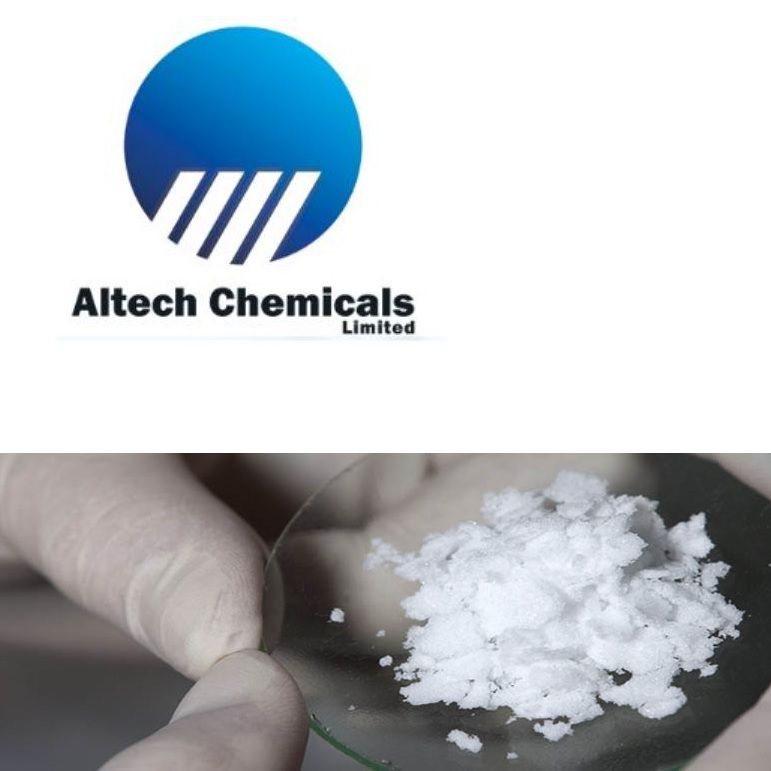 Resumption of Trading of Securities
Perth, Aug 23, 2018 AEST (ABN Newswire) - The securities of Altech Chemicals Limited (Altech/the Company) (

ASX:ATC
) (

FRA:A3Y
) will resume normal trading on the Australian Securities Exchange (ASX) this morning.
On Tuesday 21 August 2018, the Company was contacted about progress of the US$120 million mezzanine debt facility term sheet (announced on 11 May 2018) and the US$60 steam finance facility term sheet (announced on 15 June 2018) and the counter parties involved.
The Company requested that its securities be placed in a trading halt until an update could be provided.
The Company is pleased to report that the due diligence process has commenced and progressing well. Both counterparties have appointed an independent technical consultant. A due diligence kick off meeting was held in Frankfurt, Germany on 27 July 2018. The meeting was attended by Altech management, technical consultants and representatives from the counterparties as well as m.Plan (KfW IPEX-Bank GmbH technical consultant) and SMS group (Altech's appointed EPC contractor). The due diligence work will take into consideration the extensive data base of prior due diligence work commissioned by the senior lender German government-owned KfW IPEX-Bank GmbH.
The Company confirms that the counterparty to the mezzanine debt term sheet is a global investment bank with more than A$400 billion in assets under management. The counterparty to the stream finance term sheet is a global alternative investment management firm with $4.5 billion under management.
The Company will continue to provide updates on the progress of this due diligence process.
About Altech Chemicals Ltd

Altech Chemicals Limited (ASX:ATC) (FRA:A3Y) is aiming to become one of the world's leading suppliers of 99.99% (4N) high purity alumina (HPA) (Al2O3).
HPA is a high-value, high margin and highly demanded product as it is the critical ingredient required for the production of synthetic sapphire. Synthetic sapphire is used in the manufacture of substrates for LED lights, semiconductor wafers used in the electronics industry, and scratch-resistant sapphire glass used for wristwatch faces, optical windows and smartphone components. There is no substitute for HPA in the manufacture of synthetic sapphire.
Global HPA demand is approximately 25,315tpa (2016) and demand is growing at a compound annual growth rate (CAGR) of 16.7% (2016-2024), primarily driven by the growth in worldwide adoption of LEDs. As an energy efficient, longer lasting and lower operating cost form of lighting, LED lighting is replacing the traditional incandescent bulbs.
Corporate
Iggy Tan
Managing Director
Altech Chemicals Limited
Tel: +61-8-6168-1555
Email: info@altechchemicals.com

Shane Volk
Company Secretary
Altech Chemicals Limited
Tel: +61-8-6168-1555
Email: info@altechchemicals.com

Investor Relations (Europe)
Kai Hoffmann
Soar Financial Partners
Tel: +49-69-175-548320
Email: hoffmann@soarfinancial.com
Related CompaniesAltech Chemicals Ltd