State Gas Limited
ASX:GAS ISIN:AU000000GAS2

State Gas Limited (ASX:GAS) is a Queensland-based developer of the Reid's Dome gas field (PL 231), which includes both CSG and conventional gas, originally discovered in 1954 during oil drilling prior to the existence of a pipeline network and an east coast gas market. The Reid's Dome field is located in the Bowen Basin in Central Queensland on the apex of the Springsure-Sericold Anticline. State Gas is sole Operator and 80%-owner (transitioning to 100%) of PL 231, which is well-located 30 kilometres southwest of Rolleston, approximately 47 kilometres from the Queensland Gas Pipeline.

Latest Headlines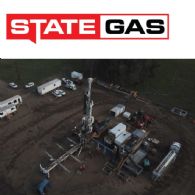 Your directors present their report on State Gas Limited (ASX:GAS) for the half-year ended 31 December 2018.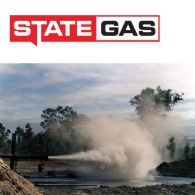 State Gas Limited (ASX:GAS) provides the Company's latest presentation on technical update for Reid's Dome Gas Project.
News
###
9,708 COMPANY PROFILE VIEWS
Company Data
Headquarters
Level 8
46 Edward Street
Brisbane, QLD 4000
Australia
Principal Sector
Energy
Principal Industry
Energy&nbsp
Homepage