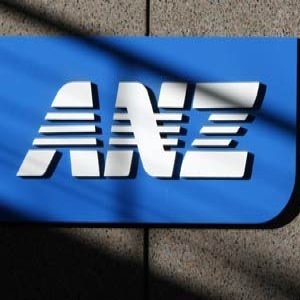 Sydney, July 3, 2009 AEST (ABN Newswire) - Overnight Wall Street ended the trading session before Independence Day holiday in red, as the US Labor Department said non-farm payrolls slashed 467,000 jobs in June, a much greater decline than the 350,000 jobs economists had expected.
Yesterday the Australian market posted a marginal rise as investors were cautious ahead of US jobs data in June. The benchmark S&P/ASX200 index was 3.3 points, or 0.09 per cent higher, at 3877.3 points, while the broader All Ordinaries index gained 2.9 points, or 0.07 per cent, to 3875.2 points.
Key Economic Facts and Figures
Job losses in the construction sector soared to 48,000 nationally in May, a 57 per cent rise in six months, as the collapse in new building work takes its toll. Of the 26,600 jobs lost there since August, 18,115 have been in building and associated jobs, according to industry group the Urban Development Institute of Australia.
The Australian Bureau of Statistics data shows that Australia's trade balance has remained in deficit for the second straight month as the nation's exports continued to decline. The balance of goods and services was a deficit of A$556 million in May, seasonally adjusted, from a deficit of A$282 million in April. Economists expect the monthly deficits continue due stronger demand for imported goods as the local economy recovers toward the end of 2009.
M&A News
Sims Metal Management Limited (ASX:SGM), the world's largest listed metal and electronics recycling company, today announced the acquisition of the assets of the US-based Fairless Iron & Metal. The financial terms of the transaction were not disclosed, however, the purchase price consideration is not material to the company, Sims said in a statement.
It is reported that ANZ Banking Group (ASX:ANZ) and British bank Standard Chartered (LON:STAN) are set to divide up the Asian assets of embattled Royal Bank of Scotland. Standard was in pole position to acquire RBS units being sold in China, India and Malaysia, while ANZ was set to win control of assets in Hong Kong, Indonesia, Singapore, Taiwan and Vietnam.
BHP Billiton (ASX:BHP) has agreed to sell its Yabulu nickel refinery in Queensland to Australian mining magnate Clive Palmer for an undisclosed amount. BHP would write down the value of Yabulu assets by $US500 million and write off a further $US175 million in unrecoverable tax benefits. The sale is expected to be finalised by July 31.
Gunns Ltd (ASX:GNS) has acquired a 17.9 per cent stake in Forest Enterprises Australia Ltd (ASX:FEA) at 10 cents per share. Gunns said it would fund the acquisition of the shares via a placement of 5.7 million Gunns shares and a cash payment of A$1.58 million.
Santos (ASX:STO) said it had paid A$176 million for Hillgrove Resource's (ASX:HGO) 19.9 per cent stake in NSW-based CSG explorer Eastern Star Gas (ASX:ESG). It has also acquired Gastar Exploration's (TSE:YGA)( AMEX:GST) 35 per cent interest in various Gunnedah Basin CSG exploration permits and production areas operated by Eastern Star for A$300 million.
Important Corporate news
Rio Tinto (ASX:RIO) said its 21-for-40 renounceable rights issue received acceptances for 142 million shares, against the total offer of 150 million. Rio Tinto has requested a trading halt on its shares as it seeks subscribers for the remaining new shares in its Australian rights issue. The Australian leg of the issue raised A$4.02 billion.
Emergent Resources (ASX:EMG) said today it has entered into a commercial in-confidence non-binding memorandum of understanding (MOU) with the state-owned China Metallurgical Investment Co Ltd (CMIC) for the development of the company's Beyondie iron project in Western Australia's mid-west iron ore region.
Michelle Liang
Asia Business News Asia Bureau
Tel: +61-2-9247-4344
Email: michelle.liang@abnnewswire.net
Related CompaniesStandard Chartered Plc





Sims Metal Management Limited







Santos Limited








Rio Tinto Limited









Hillgrove Resources Limited







Gunns Limited







Gastar Exploration Ltd





Forest Enterprises Australia Limited






Emergent Resources Limited






Eastern Star Gas Limited







BHP Billiton Limited









Australia and New Zealand Banking Corporation