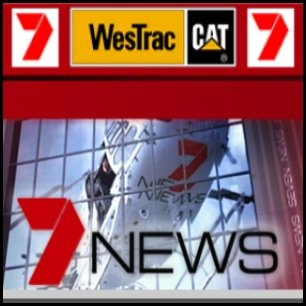 Sydney, Feb 23, 2010 AEST (ABN Newswire) - Australian shares rallied on Monday with gains in resources stocks helped to lift the market. The better-than-expected corporate earnings also fueled the rise. At the close, the benchmark S&P/ASX200 index was 82.4 points, or 1.8 per cent higher, at 4717.5, while the broader All Ordinaries index rose 76.4 points, or 1.6 per cent, to 4732.7.
Key Economic Facts and Figures
New motor vehicles sales seasonally adjusted fell by 3.4 per cent in January when compared to December 2009, as the federal government's 50 per cent tax break on business investment in December ended.
The Housing Industry Association (HIA) survey showed that housing affordability in Australia has slumped more than 20 per cent in the past year due to rising interest rates and house prices. First home buyer affordability index dropped 18.4 per cent in the December quarter, to be 22.3 per cent lower than a year ago. The association says affordability deteriorated in all capital cities and regional areas during the last three months of 2009, but the worst falls were in Sydney, Brisbane, Hobart and Canberra.
M&A News
Seven Network Limited (

ASX:SEV
) is to merge with WesTrac Holdings, a wholly-owned subsidiary of Australian Capital Equity (ACE), to create a new ASX listed company called Seven Group Holdings Limited. The new company will see the media giant move into the resource services sector and expand its presence in China by merging with the WesTrac group. The scrip for scrip deal values WesTrac at A$2 billion including A$1 billion of debt. Seven reported net profit for the six months to December 26 of A$509.13 million, up from A$20.03 million in the previous corresponding period. The profit result included A$628.9 million of significant items before tax, due mainly to the reversal of impairment losses booked on its media investments.
Important Corporate News
NIB Holdings (

ASX:NHF
) reported net profit for the first half of the 2009/10 financial year of A$43.1 million, up from A$2.08 million in the prior corresponding period. The result reflected an improved net underwriting profit, significantly improved investment performance, and lower holding company and other expenses. NIB's managing director Mark Fitzgibbon said the rebound in economic growth and in financial markets had placed the company in a good position for the remainder of the year.
Internet service provider iiNet (

ASX:IIN
) said profit for the six months to December 31 was A$12.13 million, up from A$11.4 million in the previous corresponding period. The company reaffirms its previous 2010 full-year guidance of underlying EBITDA in the range between A$75 million to A$80 million.
Australia's largest listed oil refiner Caltex Australia Ltd(

ASX:CTX
) lifted its profit for calendar 2009 by nine per cent to A$203 million, on a replacement cost basis, up from $186 million in 2008. The replacement cost of sales operating profit (RCOP) excludes the impact of rises and falls in oil prices. Caltex says the global short term outlook for the oil remains weak due to over capacity.
Forestry group Gunns (

ASX:GNS
) reported profit for the first half slumped 98 per cent drop but the company forecast an improved performance in the second half of 2009/10. For the six months to December 31 of net profit was A$400,000, down from A$33.6 million in the previous corresponding period. The company expects significant earnings improvement and the reinstatement of a dividend payment in the second half.
Fairfax Media Ltd. (

ASX:FXJ
) said Monday posted a net profit of A$148.8 million in its first half, compared to a loss of A$365.3 million a year earlier. The result was helped by cost cuts and a pickup in advertising markets late in the period. Fairfax reaffirmed earlier guidance that it expects profit growth in the second half from a year earlier.
Michelle Liang
Asia Business News Asia Bureau
Tel: +61-2-9247-4344
Email: michelle.liang@abnnewswire.net
Related CompaniesSeven Network Limited








NIB Holdings Limited







Iinet Limited






Gunns Limited







Fairfax Media Limited








Caltex Australia