---
Perth, July 25, 2012 (ABN Newswire) - Atlas Iron Limited (

ASX:AGO
) is pleased to announce a 70% increase in Pilbara Ore Reserve tonnes since Atlas completed the acquisition of FerrAus in the December 2011 Quarter, a maiden Ore Reserve estimate for its McPhee Creek DSO project and a significant increase in the South East Pilbara Ore Reserves.
"This reserve growth represents a key step towards establishing the inventory to underpin our expansion strategy," Managing Director Ken Brinsden said. "We have continued to grow our North Pilbara reserves net of depletion, McPhee Creek has delivered an impressive maiden reserve and the growth in the South East Pilbara reserves is outstanding. Another significant Ore Reserve and Mineral Resource update, particularly from our McPhee Creek project, is expected with the December 2012 Quarterly Report."
"Our exploration and resource development priorities in the Pilbara are strongly aligned with our Horizon 1 and Horizon 2 growth programs and we expect to continue to deliver further Reserve growth to underpin our future Pilbara infrastructure objectives"
Atlas continues to devote a significant portion of its exploration and evaluation budget to the North Pilbara projects and its McPhee Creek Project, with further drill programs scheduled for Wodgina and McPhee Creek in the 2013 financial year, as well as ongoing exploration at Mt Webber and Abydos. Atlas is targeting another Ore Reserve and Mineral Resource update coincident with the December 2012 Quarterly Report.
Please see the Resource estimate in Attachment 2 for further details on the Company's Mineral Resources.
Further detail contributing to the Company's Ore Reserves can be found in the table; Atlas Ore Reserves Table (Proven and Probable) - as at 30 June 2012 (see link below).
Mining Ore Reserve Estimates - Compliance with the JORC code assessment criteria (Attachment 1)
This mining Ore Reserve statement has been compiled in accordance with the guidelines defined in the Australasian Code for Reporting of Exploration Results, Mineral Resources and Ore Reserves (The JORC Code -- 2004 Edition).
Mineral Resource Estimate (Attachment 2)
Changes to the Mineral Resource inventory in comparison to July 2011 are a result of exploration and evaluation drilling, and corporate acquisition:
- An addition of 444.3Mt at 56.0% Fe in combined resources resulting from the acquisition of FerrAus Limited in 2011. This includes the results of updated resource estimations which were in progress at the time of the acquisition.
- A net increase of 2.2Mt at Mt Webber following completion of infill drilling on the Ibanez, Fender and Gibson deposits (Altura Joint Venture), adjustment of bulk densities and the application of a uniform 50% Fe cut-off grade to bring the reporting into line with ore reserve estimates.
- A net decrease of 2.2Mt at Abydos, resulting from adjustments to bulk densities following infill drilling at Trigg, Mettams and Mullaloo. This is expected to be offset by revised estimations and new resources for other Abydos prospects in the latter half of calendar 2012.
- Mineral Resource Depletions due to mining of 3.7Mt and 5Mt at Pardoo and Wodgina respectively.
- A net decrease of 43.9Mt at McPhee Creek following additional infill drilling within the mineralised envelope, adjustment of bulk densities and revised interpretation of the mineralised stratigraphy. The volume of the orebody has not changed significantly; the main change is a reduction in in-situ density from the 3.1g/cc used in the previous resource estimate, compared to the revised in-situ density of 2.5 g/cc. The focus of drilling at McPhee Creek has now switched from infill drilling to extensional work, with the intention of increasing the Resource and Reserve base.
- A net increase of 49.1Mt in the Boolgeeda Formation resulting from an updated resource estimate for McCamey's North and a maiden inferred resource of 41.2Mt at 55.6% Fe at Hickman.
- Other resources are unchanged from 30 June 2011.
Exploration and development drilling during the coming financial year is prioritised for further growth, consistent with Atlas' Horizons 1 and 2 of Pilbara growth. A significant portion of the 2011/12 drilling was designed for resource conversion at Abydos, Mt Webber and McPhee Creek, as a result of which there was less exploration work conducted on greenfields projects. Moving forward the emphasis will revert to a combination of brownfields and greenfields exploration work, with the intention of extending existing deposits and making new DSO discoveries.
To view the complete Atlas Iron announcement including Tables and Attachments 1 and 2, (Mining Ore Reserves, Mineral Resource Estimate), please click the link below:
http://media.abnnewswire.net/media/en/docs/73240-ASX-AGO-597246.pdf


About Atlas Iron Limited

Atlas Iron Limited (ASX:AGO) is an independent Australian iron ore company, mining and exporting Direct Shipping Ore (DSO) from its operations in the Northern Pilbara region of Western Australia. Since listing on the ASX in late 2004, Atlas has grown rapidly and is now a member of the ASX100 index.
Atlas Iron Limited
T: +61-8-9476-7900
F: +61-8-9476-7988
WWW: www.atlasiron.com.au

| | |
| --- | --- |
| | Related Companies |
| | |
| --- | --- |
| | Related Industry Topics: |
| | |
| --- | --- |
| | This Page Viewed: (Last 7 Days: 10) (Last 30 Days: 91) (Since Published: 1901) |
---
(4204)
---
---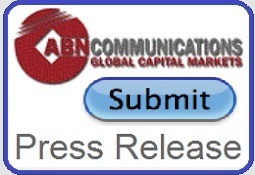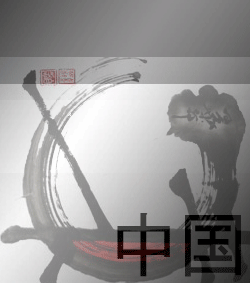 Companies in the News
Mobile Video TV
Scan with your Mobile Phone to view ABN Newswire Video Channel on Mobile