Sydney, Sep 27, 2012 (ABN Newswire) - Emerging bauxite development company, Australian Bauxite Limited (

ASX:ABZ
) has received a Pre-Feasibility Study (PFS) report by Como Engineers and a Stage 2 Mine to Port Logistics Study by GHD for the Goulburn Bauxite Project in Southern New South Wales. Whilst this work was in progress, ABx discovered the thickest bauxite ever found in Australia at Mt Rae 40km north of Goulburn, expanded resources at Binjour in central Queensland and discovered several bauxite deposits in Tasmania in viable locations near Bell Bay deepwater mineral export port.
Australian Bauxite CEO Ian Levy said; "ABx can start projects in both Goulburn and Tasmania, marketing identical products and earning social licences to operate in each location.
"Once there is both community acceptance of our operations and market acceptance of the bauxite products, the projects can expand production as market demand for our gibbsite bauxites grow. This will allow us to make the largest capital investments only after market and social acceptance has been achieved.
"We believe that with goodwill and common sense, ABx can develop sustainable projects in Tasmania and Goulburn and give customers greater security of supply in the all-important early years.
"Our discoveries of thick bauxite in viable locations near deepwater ports augurs well for an early commencement of bauxite export businesses from Tasmania and the Goulburn area."
Bauxite Market Analysis
As forecast, the Indonesian government implemented export quotas and a 20% tax on raw bauxite exports on 9 May 2012. In early 2014, export quotas will reduce further and the tax will increase to 50% so as to support the construction of two Indonesian alumina refineries to process Indonesian bauxite into alumina and supply that alumina to Indonesia's growing aluminium smelter industry.
Indonesian bauxite is sold to Chinese alumina refineries that operate at relatively low temperatures of around 140 degrees centigrade and rely on imports of low-temperature bauxite, which is composed of the tri-hydrate alumina mineral called gibbsite - the same type of bauxite that ABx intends to export.
Approximately 65% of bauxite shipments into China come from Indonesia and 30% from Australia.
In the months prior to May 2012, Chinese imports from Indonesia were extremely high as Chinese buyers were avoiding the implementation of the 20% export tax. An all-time record of 6.274 million tonnes were imported in May 2012, of which, 5.564 million tonnes (89%) came from Indonesia. After May, exports from Indonesia fell substantially but are starting to rise again. Average prices of Indonesian bauxite increased by about 20% in August to US$48.68 due to the 20% export tax imposed in May. This is the highest average monthly price since 2008 when Indonesian bauxite prices peaked at US$68.50 and Australian bauxite prices peaked at almost US$75 per tonne.
The current Indonesian price of US$48.68 would increase to between US$60 and US$65 per tonne by the imposition of the 50% export tax on Indonesian bauxite exports in 2014. However, it is predicted that Indonesian bauxite exports will be further restricted in 2014 and become more expensive due to the 50% Indonesian export tax, higher production costs in Indonesia where the easybauxite has been largely mined out and due to improved rehabilitation standards. Some Chinese bauxite importers have recently paid US$63 per tonne of bauxite from Jamaica - a taste of things to come.
Once the Company's bauxite projects at Goulburn and Tasmania achieve routine operating conditions, transport logistics will become increasingly efficient and costs will decline as the market prices increase. Advanced grade control and blending will produce premium-priced, consistent bauxite products for long-term supportive customers. ABx will become a new, reliable supplier of high grade, low-temperature trihydrate gibbsite bauxite with very low levels of the deleterious reactive silica to Chinese and possibly Indian or Australian alumina refineries.
Summary of Results
Bauxite Prices & Exchange Rates Forecasts (see link at bottom of release for data)
Operating Costs
The range in operating costs relate to the transport infrastructure option. Lowest operating costs relate to highest capital cost infrastructure solutions whilst higher operating costs are those arising from lower capital cost infrastructure options and lower tonnage production rates in the first few years.
Goulburn North projects are based on those deposits in the Taralga-Crookwell area approximately 42 to 50 km north of Goulburn. Goulburn South projects are based on deposits south and east of Goulburn that are within easy trucking distance of Port Kembla. Some are also immediately adjacent to the heavy rail line that runs to Port Kembla but the rail option for Goulburn South projects are yet to be independently costed.
The Goulburn Bauxite Project will probably commence at Goulburn South because of the lower operating costs and lower capital costs involved. The Tasmanian projects are the lowest operating and capital cost of the three projects and it is assumed that they will operate at a low production rate of less than one million tonnes per year until they become widely accepted in Tasmania.
Operating Costs and Capital Costs Tables* can be viewed at the link below.
http://media.abnnewswire.net/media/en/docs/ASX-ABZ-697126.pdf
* Note that the studies by GHD and Como Engineers investigated several other land transport and port options from mine to port, in order to identify preferred options. These still have significant potential upsides in capital and operating costs and will be studied further during the bankable feasibility study.
ABx engineers continue to explore the relative merits of the preferred options with regards community acceptability, including reactivating part of the old disused rail line between Goulburn and Crookwell or, installing a slurry pipeline or, creating a dedicated haulage road separate from public roads.
PROJECT DESCRIPTIONS
Bauxite Production
From all three projects reported here, ABx can produce direct shipping gibbsite bauxite ("DSO" - see Definitions below). Gibbsite is the premium bauxite mineral being an alumina-trihydrate mineral ("THA") that dissolves at the lowest temperature (120 to 143 degrees C). All ABx bauxites are free of the refractory, high-temperature monohydrate alumina mineral called boehmite and, equally importantly, the levels of the deleterious reactive silica are very low. These characteristics makes the DSO bauxite ideal for sweetener bauxite circuits or as feedstock into low-temperature alumina refineries.
The first two projects at Tasmania and Goulburn have a combined production potential exceeding 2.5 million tonnes per year.
Target Product Specifications
During the Pre Feasibility study, extensive metallurgical testwork was carried out on large-sized samples of bauxite by METS Ltd, AMDEL Laboratory and Nagrom Laboratory in Perth Western Australia with specialist tests conducted by Professor Nitta of Japan, using sophisticated processing equipment.
The tests indicate a DSO product will have the following specifications (see link below for table):
http://media.abnnewswire.net/media/en/docs/ASX-ABZ-697126.pdf
Note that there is often an upper layer of PDM-DSO bauxite comprising about 30% pebble-sized grains of a black, glass-like alumina spinel which is emery-like and called "PDM". It is saleable as bauxite in high temperature alumina refineries or extracted by simple gravity methods and used for higher-priced industrial products such as an abrasive or a source of alumina in nearby cement plants.
Shipping
Shipping will be in Panamax ships (60,000 to 75,000 tonne payloads) or larger. Total shipments will commence at around 0.5 million tonnes in year 1, probably from Bell Bay in Tasmania and grow to more than 2.5 million tonnes by year 3 from both Bell Bay and Port Kembla.
Environmental Baseline Work
As part of the Pre Feasibility study for the Goulburn Project (both North and South Goulburn projects), studies of environmental factors, a review of ecological issues and initial baseline environmental studies were conducted by SEMF Ltd which has considerable experience in Tasmania.
An observation was made during this process that parts of the Goulburn South project areas will be relatively easier for mine approval with regards environmental factors, especially where pine plantations on bauxite are being harvested. ABx is conducting negotiations regarding some pine forest areas.
TASMANIAN BAUXITE PROJECT
ABx recently located several Tasmanian bauxite deposits in ideal, straight-forward settings for early development with no socio-environmental consequences. ABx is now expediting the sequential early development of 3 deposits that could support a blended export project.
Recent drilling tested Bauxite Deposit DL-130 located 65km south-south-west of Bell Bay deepwater port in a privately owned plantation that is under harvest. Thicker than expected bauxite was encountered up to 6 metres thick over a wide area which suggests that with this project could commence production earlier than anticipated with minimal impacts, returning the land to plantation timber after extracting the surface layer of bauxite and replacing the thin soil layer.
Central Northern Tasmania has good infrastructure, with an operating rail line passing through the bauxite areas as well as heavy haulage highways. Both rail and road link directly to efficient operating mineral export ports at Burnie and Bell Bay that have spare port capacity (see map below). Tasmania has a well-developed electric power grid based mainly on hydroelectric power and has ample water supplies. Natural gas from the Bass Strait field is distributed throughout Tasmania and there are many well-established population centres.
Tasmania has a proud mining heritage. Coal mining occurs in the Fingal Valley area east of the main bauxite areas and large cement works are operating in the area south of Devonport to the west of the bauxite areas. The Bell Bay aluminium smelter is operated by Rio Tinto Alcan (see map below).
Central Northern Tasmania has some of Australia's best steel fabrication and heavy machinery workshops as well as highly experienced earth moving, transport and construction contractors.
In summary, the Tasmanian bauxite project areas in central northern Tasmania are supplied with power, water, communications and transport infrastructure, near industrial centres serviced by efficient mineral export ports that operate all year round without seasonal interruptions.
GOULBURN BAUXITE PROJECT
This project comprises 8 Exploration Licences ("ELs") centred around the old mining city of Goulburn, southern NSW located on the major rail line connected directly to Port Kembla Port, which is a deepwater mineral export port, handling Cape Size and Panamax Ships. Marubeni Corporation has signed an MoU to fund 35% of the Pre Feasibility Study costing $1.5 million with an option to buy a 35% interest in the project at the commencement of a Bankable Feasibility Study.
BINJOUR BAUXITE PROJECT
This project comprises 5 Exploration Permits Minerals ("EPMs"), centred on Binjour rural township between Mundubbera and Gayndah, 100 kms west of Bundaberg Port, central QLD, which handles Panamax Ships and has plans to expand substantially.
Resources at Binjour
For JORC-compliant Resource Estimate (see Qualifying & JORC statements at link below):
http://media.abnnewswire.net/media/en/docs/ASX-ABZ-697126.pdf
The bauxite lies at surface in places but usually has up to 10m of dry red mud overburden (free dig) but minor internal dilution. The bauxite is thick - exceeding 12 metres in thickness in places and averaging approximately 4.5 metres thick. Average strip ratio (W:O) appears to be around 2 tonnes waste to 1 tonne bauxite but the red mud is free diggable and should be cheaply removed and immediately relocated to mined-out pit areas.
Tests are being done to remove a "silica gel" material (halloysite clay in a hydrous gel) by simple screening and thereby expand resources to a major degree which would greatly reduce the strip ratio and increase tonnage by an order of magnitude. If successful, this will be a "dry & screen" process for those parts affected by the "silica gel".
Tests to date have been encouraging. Simple dry screening has substantially upgraded some zones of the bauxite layer from being "subgrade" to being "ore grade" bauxite. If these tests can be replicated as a sample preparation method in the independent analytical laboratory, the potential for expanded resources is large.
Infrastructure status
The Binjour deposits are approximately 100 kms from the nearest Port at Bundaberg which is being upgraded to allow for bulk exports.
Transport infrastructure options are being assessed as part of an industry-government joint project. Several alternatives are being assessed but still at a preliminary stage.
To view the complete Australian Bauxite announcement including Tables and Figures, please click the link below:
http://media.abnnewswire.net/media/en/docs/ASX-ABZ-697126.pdf


About Australian Bauxite Limited

Australian Bauxite Limited (ABx) (ASX:ABZ) holds the core of the newly discovered Eastern Australian Bauxite Province. Its 37 bauxite tenements in Queensland, NSW and Tasmania covering 8,500 km2 were rigorously selected on 3 principles: 1. good quality bauxite; 2. proximity to infrastructure connected to export ports; and, 3. free of socio-environmental or native title land constraints.

All tenements are 100% owned and free of obligations for processing and third-party royalties. ABx has already discovered many bauxite deposits and new discoveries are still being made as knowledge and expertise grows.

The company's bauxite is high quality and can be processed into alumina at low temperature – the type that is in short-supply globally. Global resources declared to date are 68 million tonnes. At the company's first drilling prospect in Inverell, northern NSW, an interim resource of 35 million tonnes has been reported from drilling 15% to 20% of the area prospective for bauxite and a resource of 25 million tonnes of bauxite has been reported at the Taralga project in southern NSW. 6 million tonnes maiden resource was declared at Guyra. Results from the Binjour Plateau in central QLD confirm that ABx has discovered a significant bauxite deposit including some bauxite of outstandingly high quality. Australian Bauxite Limited aspires to identify large bauxite resources in the Eastern Australian Bauxite Province which is emerging as one of the world's best bauxite provinces.

ABx has the potential to create significant bauxite developments in three states - Queensland, New South Wales and Tasmania. Its bauxite deposits are favourably located for direct shipping of bauxite to both local and export customers.
Australian Bauxite Limited
T: +61-2-9251-7177
F: +61-2-9251-7500
WWW: www.australianbauxite.com.au

| | |
| --- | --- |
| | Related Companies |
| | |
| --- | --- |
| | Related Industry Topics: |
| | |
| --- | --- |
| | This Page Viewed: (Last 7 Days: 3) (Last 30 Days: 101) (Since Published: 1189) |
---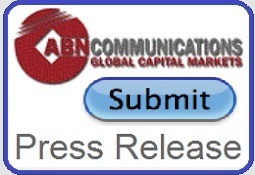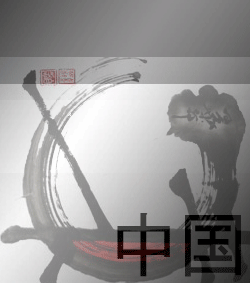 Companies in the News
Mobile Video TV
Scan with your Mobile Phone to view ABN Newswire Video Channel on Mobile