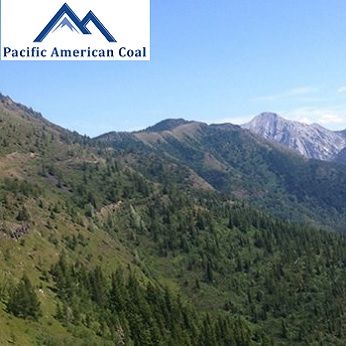 Entitlement Offer - Letter to Option Holders
Sydney, Nov 3, 2016 AEST (ABN Newswire) - As announced to the ASX on Friday 21 October 2016, Pacific American Coal Limited (

ASX:PAK
) (Company) is undertaking a pro-rata non-renounceable entitlement offer of one (1) New Share in the Company for every eight (8) fully paid ordinary shares held in the Company at an issue price of $0.10 per New Share (together with one (1) attaching New Option for every two (2) New Shares subscribed for and issued) to raise up to approximately AUD$1,800,000 (before costs) (Entitlement Offer).
The Offer is being made available to all eligible shareholders of the Company recorded on its register of members at 7.00pm (AEDT) on Monday 7 November 2016 (Record Date) (Eligible Shareholders).
The Entitlement Offer is being made by the Company without a disclosure document pursuant to section 708AA of the Corporations Act 2001 (Cth), as notionally modified by ASIC Corporations (Non-Traditional Rights Issues) Instrument 2016/84.
The purpose of this letter is to advise you of the Entitlement Offer and to inform you that as an option holder you cannot participate in the Entitlement Offer in respect of the Company's options you hold and which have vested without first exercising some or all of those options prior to the Record Date.
To exercise some or all of your options in the Company (other than those which have not vested), you will need to:
- give notice, in writing, to the Company in accordance with the terms and conditions of the options; and
- pay to the Company the exercise price for each option exercised.
If you do NOT wish to participate in the Entitlement Offer in respect of your options, you do not need to take any action.
Should you have any questions regarding the exercise of your options or the Entitlement Offer, please contact the Company.
About Pacific American Coal Ltd

Pacific American Coal Ltd (ASX:PAK) is focused on the production, development and exploration of metallurgical coal assets in North America. The Company's strategic focus is on the 100% owned Elko hard coking coal project in British Columbia and its investments in technological advanced opportunities. PAK has 100% ownership in a total of 6 Coal Leases in the East Kootenay Coal Field in British Columbia - Canada and tenements in application in low volatile bituminous region of the Arkoma coal basin in Oklahoma.

Mark Sykes
Chief Executive Officer
Ian Morgan
Company Secretary

Tel: +61 (2) 9252-5300
Fax: +61 (2) 9252-8400
Related CompaniesPacific American Coal Ltd