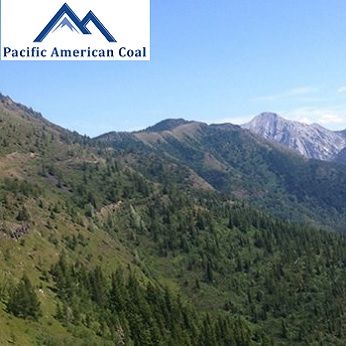 Palaris Engaged To Deliver Elko Coking Coal Scoping Study
Sydney, Nov 21, 2016 AEST (ABN Newswire) - Pacific American Coal limited (

ASX:PAK
) is pleased to announce the Company has engaged Palaris Australia Pty Ltd (Palaris) to deliver a Scoping Study at the Elko Coking Coal Project.
- Palaris Australia Pty Ltd have been engaged to deliver a Scoping level study at Elko
- Scoping Study scheduled to be delivered in Q1 CY2017
- Scoping study to leverage the Hatch mine-site modelling work
PAK's Director Mr Paul Chappell said, "The Scoping Study will provide a preliminary assessment of the technical and commercial viability of the Elko Coking Coal Project and potential pathways to development. The Scoping Study is scheduled to be delivered in the first quarter of calendar 2017 and confirms the Company's commitment to advancing the Elko Coking Coal Project."
Palaris Deliverables
Palaris will build on the work completed by Hatch with a focus on:
- Financial Evaluation
- Geology and Resources
- Opencut and Underground Mine Planning
- Mine Equipment and Underground Infrastructure
- Coal Handling and Processing
- Mine Facilities, Onsite Service and Infrastructure
- Project Delivery Schedule
About Palaris
Palaris has been working with resources industry for over 17 years - with a particular focus on coal. As a trusted advisor they maintain a proud record of providing a quality result every time. Palaris' prides itself in being different to other advisory organisations, having completed more than 2,500 projects to date in over 25 countries across 15 different commodity types. Palaris' people have strong operational backgrounds and understand the requirements of day to day operations, which allows them to quickly identify opportunities for improvement and deliver optimised outcomes. Palaris' approach is different to other consulting firms as they offer the combination of a strong technical foundation with a robust financial overlay. At Palaris, they pride themselves in providing insightful analysis and pragmatic recommendations, leaving their clients with options that are both technically feasible and financially viable.
The Company looks forward to updating shareholders on the progress of the Scoping Study.
About Pacific American Coal Ltd

Pacific American Coal Ltd (ASX:PAK) is focused on the production, development and exploration of metallurgical coal assets in North America. The Company's strategic focus is on the 100% owned Elko hard coking coal project in British Columbia and its investments in technological advanced opportunities. PAK has 100% ownership in a total of 6 Coal Leases in the East Kootenay Coal Field in British Columbia - Canada and tenements in application in low volatile bituminous region of the Arkoma coal basin in Oklahoma.

Mark Sykes
Chief Executive Officer
Australia

Dom Hill
Business Development Manager
North America

Pacific American Coal Limited
Tel: +61-2-9252-5300
Fax: +61-2-9252-8400
www.pamcoal.com
Related CompaniesPacific American Coal Ltd