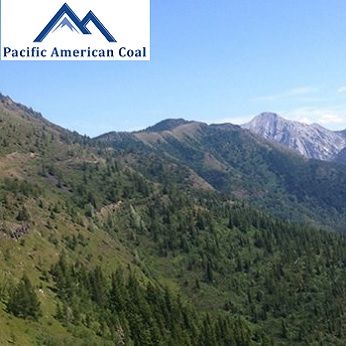 Successful Closure of $1.8M Entitlement Offer with Top Up Placement
Sydney, Dec 12, 2016 AEST (ABN Newswire) - As announced to the ASX on Friday 21 October 2016, Pacific American Coal Limited (

ASX:PAK
) (Company) undertook a pro-rata non-renounceable entitlement offer of one (1) New Share in the Company for every eight (8) fully paid ordinary shares held in the Company at an issue price of A$0.10 per New Share (together with one (1) attaching New Option for every two (2) New Shares subscribed for and issued) to raise up to approximately A$1.8 million (before costs) (Entitlement Offer). Far East Capital Limited (FEC) agreed to act as Lead Manager and Underwriter to the Entitlement Offer.
Highlights
- Entitlement Offer strongly supported, closing with 81% acceptances
- Shortfall being placed by the Underwriter, Far East Capital Limited
- Total raising of $2m, comprised of $1.8m entitlement offer and $0.2m placement
- The Company is now well positioned to advanced the Elko coking coal project
Entitlement Offer Closed
Eligible Shareholders applied for approximately A$l,448,483 in New Shares and New Options (including the top-up facility), or 14,484,833 New Shares and 7,242,416 New Options equivalent to approximately 81% of the Entitlement Offer.
The Entitlement Offer closed at 5.00pm (Sydney time) on 7 December 2016, raising A$l,778,838 (upon completion of the placement of the shortfall). 17,788,380 New Shares and 8,894,190 New Options will be issued on 14 December 2016 to successful applicants.
Shortfall
A shortfall of A$330,355, or 3,303,547 New Shares and 1,651,774 New Options, equivalent to approximately 19% of the Entitlement Offer will be taken up through FEC as underwriter.
Timing
The issue of New Shares and New Options under the Entitlement Offer and despatch of holding statements will occur on 14 December 2016. New Shares and New Options are expected to commence trading on ASX on 15 December 2016.
Shareholders who want to trade New Shares and New Options issued to them prior to receiving their holding statement should confirm their allocation before doing so.
Top Up Placement
Given the strong level of demand for the Entitlement Offer, directors agreed with Far East Capital Limited to place an additional 2.2 million shares and 1.1 million options on the same terms and conditions as the Entitlement Offer, raising another A$220,000 before costs. This will be completed pursuant to ASX Listing Rule 7.1 and the Corporations Act 2001 (Cth).
To view tables and figures, please visit:
http://abnnewswire.net/lnk/RH3TD866
About Pacific American Coal Ltd

Pacific American Coal Ltd (ASX:PAK) is focused on the production, development and exploration of metallurgical coal assets in North America. The Company's strategic focus is on the 100% owned Elko hard coking coal project in British Columbia and its investments in technological advanced opportunities. PAK has 100% ownership in a total of 6 Coal Leases in the East Kootenay Coal Field in British Columbia - Canada and tenements in application in low volatile bituminous region of the Arkoma coal basin in Oklahoma.

Mark Sykes
Chief Executive Officer
Australia

Dom Hill
Business Development Manager
North America

Pacific American Coal Limited
Tel: +61-2-9252-5300
Fax: +61-2-9252-8400
www.pamcoal.com
Related CompaniesPacific American Coal Ltd