The scale-up and commercialisation of perovskite solar cells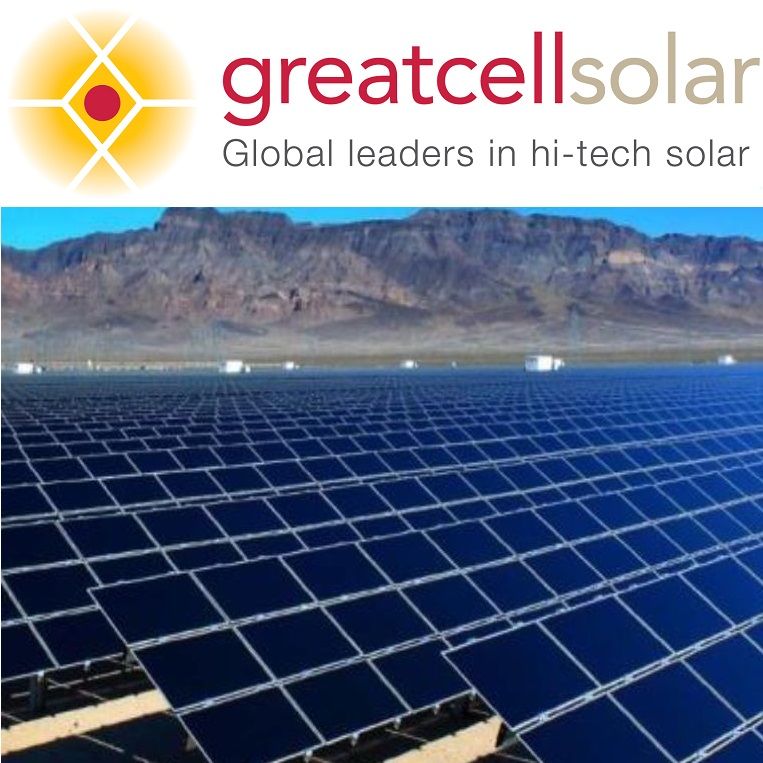 Presentation to GPVC 2017
Canberra, Mar 20, 2017 AEST (ABN Newswire) - Dyesol Ltd (

ASX:DYE
) (

OTCMKTS:DYSOY
) is pleased to provide the Company's latest Presentation to GPVC 2017.
PRINCIPAL BUSINESS ACTIVITIES
The Global Leader in the Development & Commercialisation of Perovskite Solar Cell Technology
- Dyesol seeks to upscale and commercialise its 3rd generation PSC PV technology with the assistance of in-country government financial support and suitable local manufacturers and distributors in joint venture.
- Dyesol is a disruptive technology enablement company with a multi-generation Technology Development Plan to bring successive generations of improved technology to the global PSC PV market.
- Dyesol is currently engaged in prototyping with plans to pilot line in 2017/18.
- Current commercialisation discussions are in Australia, Europe, UK, Turkey and China.
- Dyesol has an independent Stratagem Freedom To Operate study that demonstrates global IP superiority.
A Global Manufacturer of High Performance Materials (dye solar cell, perovskite solar cell , specialty chemicals & equipment):
- Dyesol supplies to over 600 research based customers in over 60 countries, including Fraunhofer, Oxford University, CSIRO, Princeton, Wuhan University, KAUST, KIST, LG Electronics & Sungkyunkwan University.
- Dyesol has the largest market share for the global supply of related specialty chemicals, including perovskites, mesoporous titania, inorganic hole transport materials & stabilising additives.
- Dyesol also supplies equipment and laboratory solutions, including LED solar simulators.
- Dyesol has excess capacity to scale materials production to commercial quantities for mass manufacture.
DYESOL FUTURE DEVELOPMENTS & PROJECTS
- Mini-MAD targeting high industrial efficiencies & LCOE of < A$0.08 by mid-2017.
- Intense focus on staged de-risking of technology - MAD prototype 2016/17 & pilot line 2017/18.
- Technical Advisory Board milestones ongoing - MPPT efficiencies and stability.
- Further efficiencies improvement likely through technical break-throughs in new surface treatments and particle size optimisation.
- Development projects in discussion in Australia, Turkey, China, Hungary and UK.
- Solar profitability is heavily dependent on economies of scale and the Chinese government and manufacturers understand this:
"China's National Energy Administration - which oversees energy policy - has apparently outlined a 100 GW installation target for solar by 2020 under the country's five-year plan for 2016-2020. However, analysts and industry experts view this number as being relatively conservative, and it's widely expected that the target will be much higher when the plan is officially announced."
To view the full presentation, please visit:
http://abnnewswire.net/lnk/9A6CZBA4
About Greatcell Solar Limited

Greatcell Solar Limited (ASX:GSL) (OTCMKTS:DYSOY) is a global leader in the development and commercialisation of Perovskite Solar Cell (PSC) technology – 3rd Generation photovoltaic technology that can be applied to glass, metal, polymers or cement. Greatcell Solar Limited manufactures and supplies high performance materials and is focussed on the successful commercialisation of PSC photovoltaics. It is a publicly listed company: Australian Securities Exchange ASX (GSL) and German Open Market (D5I). Learn more at our website and subscribe to our mailing list in English and German.
Dyesol Headquarters:
Marine Andre
Manager Investor Relations
T: +61-2-6299-1592
E: mandre@dyesol.com

Germany & Europe:
Eva Reuter, Dr Reuter
Investor Relations
T: +49-177-605-8804
E: e.reuter@dr-reuter.eu
Related CompaniesGreatcell Solar Limited