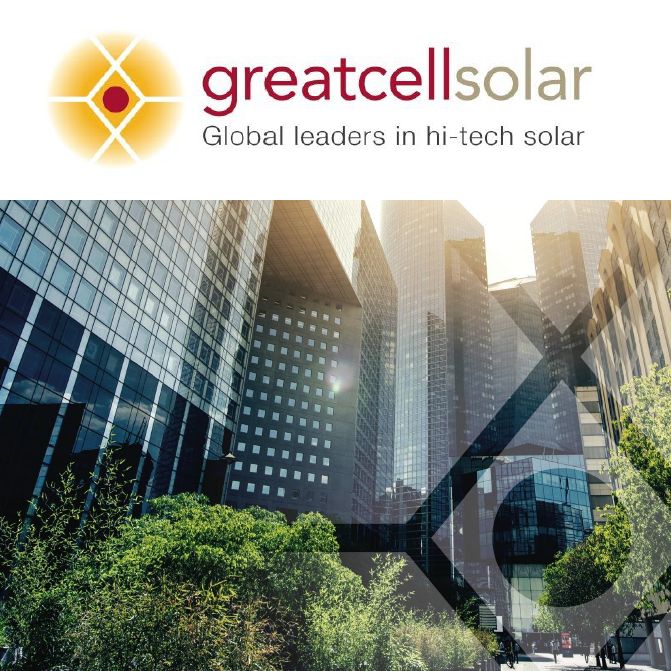 $6 Million ARENA Grant - Letter of Negotiation
Queanbeyan, Aug 16, 2017 AEST (ABN Newswire) - Greatcell Solar Limited (

ASX:GSL
) (

OTCMKTS:DYSOY
) (formerly Dyesol Limited) is very pleased to announce that we have received a letter of negotiation (LON) for a $6 million Australian Renewable Energy Agency (ARENA) grant. The grant supports a Perovskite Solar Cell Technology - Large Area Module Development Project under the Advancing Renewables Program (ARP) of ARENA. The grant award is subject to meeting terms and conditions, including:
1. Completion of all final project documents, including the ARENA Funding Agreement and Knowledge Sharing Agreement in a form and substance satisfactory to ARENA;
2. A minimum of $5.0 million (excluding GST) in new capital being raised, exclusive of ARENA's funding contribution.
The grant evaluation process involved advice from world-class 3rd generation solar photovoltaics (PV) experts and strongly validates the potential of our Perovskite Solar Cell (PSC) technology and development strategy. Further, it will enable Greatcell to accelerate our scale-up and prototyping activities that are absolutely critical to our commercialisation path objectives.
This grant clearly demonstrates the importance of ARENA in supporting the development of renewable energy technology in Australia.
About Greatcell Solar Limited

Greatcell Solar Limited (ASX:GSL) (OTCMKTS:DYSOY) is a global leader in the development and commercialisation of Perovskite Solar Cell (PSC) technology – 3rd Generation photovoltaic technology that can be applied to glass, metal, polymers or cement. Greatcell Solar Limited manufactures and supplies high performance materials and is focussed on the successful commercialisation of PSC photovoltaics. It is a publicly listed company: Australian Securities Exchange ASX (GSL) and German Open Market (D5I). Learn more at our website and subscribe to our mailing list in English and German.
Dyesol Headquarters:
Marine Andre
Manager Investor Relations
T: +61-2-6299-1592
E: mandre@greatcellsolar.com

Germany & Europe:
Eva Reuter, Dr Reuter
Investor Relations
T: +49-177-605-8804
E: e.reuter@dr-reuter.eu
Related CompaniesGreatcell Solar Limited