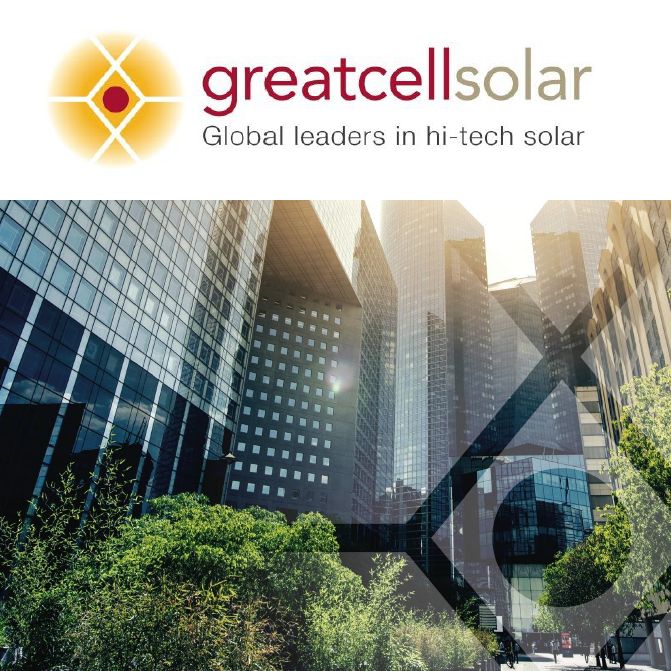 Preliminary Final Report
Queanbeyan, Aug 31, 2017 AEST (ABN Newswire) - Greatcell Solar Limited (

ASX:GSL
) (

OTCMKTS:DYSOY
) provides the Company's Preliminary Final Report.
(i) Capital Raising
The Company announced a Share Purchase Plan (SPP) on 28 July 2017 at an issue price of $0.18 per share. As a result of the SPP and another investment commitment, the Company successfully secured a capital raising of $5.3 million subsequent to year-end. A total of $2.7 million was contributed by shareholders in the SPP and the balance of the funds will be contributed by Tasnee, its strategic shareholder, through a US$2 million convertible note. The new SPP shares will be issued on 1 September 2017 and are expected to be quoted on 5 September 2017.
(ii) Grants
The Company has received a letter of negotiation (LON) for a $6 million grant under the Advancing Renewables Program (ARP) of the Australian Renewable Energy Agency (ARENA). The grant supports a Perovskite Solar Cell Technology - Large Area Module Development Project of two years duration with the award of the grant subject to meeting certain terms and conditions including the execution of a funding agreement. The Company also has a Department of Industry CRC-P grant of $2.5 million to which it has access to $1.9 million exclusive of its partners. The grant supports an 18 month project with a significant part of the grant funding yet to be drawn down, with grant payments subject to achieving agreed quarterly milestones.
(iii) Financing Facility
During the year, the Company established a $2.5 million Financing Facility with Commonwealth Bank, and this facility was increased to $3.3 million in August 2017. We expect that a similar facility to be in place for FY 2018, that will allow the Company to drawdown on a quarterly basis up to 90% of accrued FY 2018 Research and Development Tax Offset credits up to the credit limit of the facility.
(iv) Research and Development Tax Credit
The Company expects to receive in early October 2017 a research and development tax credit for FY 2017, estimated to be $3.9 million. This will be used to discharge the $3.3 million drawdown from the Commonwealth Bank Financing Facility, leaving the Company with an estimated $600k in cash remaining from the Tax offset credit.
In addition to the initiatives set out above, the Directors continue to look at various sources of funding support and other long term investment options to provide the working capital required to implement Greatcell Solar's Technology Development Plan, successful completion of which, the Directors believe, will create a pathway to achieve successful commercialisation and business development. Until this is achieved additional funding will continue to be required and the Board will select the most appropriate strategic investment options.
To view the full report, please visit:
http://abnnewswire.net/lnk/9J2QVE3G
About Greatcell Solar Limited

Greatcell Solar Limited (ASX:GSL) (OTCMKTS:DYSOY) is a global leader in the development and commercialisation of Perovskite Solar Cell (PSC) technology – 3rd Generation photovoltaic technology that can be applied to glass, metal, polymers or cement. Greatcell Solar Limited manufactures and supplies high performance materials and is focussed on the successful commercialisation of PSC photovoltaics. It is a publicly listed company: Australian Securities Exchange ASX (GSL) and German Open Market (D5I). Learn more at our website and subscribe to our mailing list in English and German.
Dyesol Headquarters:
Marine Andre
Manager Investor Relations
T: +61-2-6299-1592
E: mandre@greatcellsolar.com

Germany & Europe:
Eva Reuter, Dr Reuter
Investor Relations
T: +49-177-605-8804
E: e.reuter@dr-reuter.eu
Related CompaniesGreatcell Solar Limited