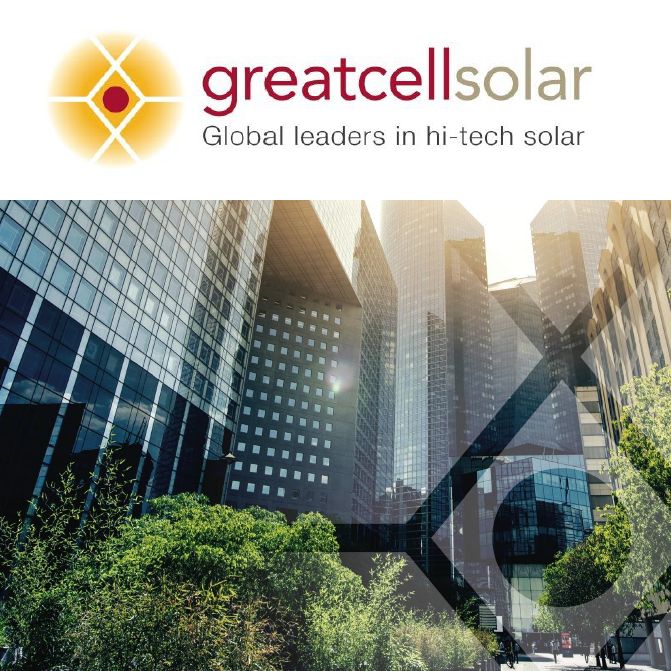 Annual Report to shareholders
Queanbeyan, Sep 28, 2017 AEST (ABN Newswire) - The coming financial year promises to be transformational for Greatcell Solar Ltd (

ASX:GSL
) (

FRA:D5I
) (

OTCMKTS:DYSOY
). The Major Area Demonstration project is relatively capital intensive, however it will significantly de-risk the scaling of the technology as we push inexorably towards mass production. Moreover, based on the exciting cost projections of the Perovskite Solar Cell technology, it should prove to be sufficiently disruptive to open a multitude of global commercial opportunities. We are relentlessly determined to bring value to Greatcell Solar shareholders through the monetisation of the considerable IP we have created and by protecting ourselves from all potential financial and technical risks.
Industry and Market Conditions
In a year far exceeding market expectation, CY2016 witnessed a 50% year-on-year increase of 76GW in global installed PV capacity. Total global capacity is now 305 GW, up from just 50GW of installed capacity in 2010.
The insights and implications of such stellar growth are both facile and complex. China (34.2GW) is leading the charge, with an apparent motivation to meet the challenge of the Paris Climate Change Agreement of 2015. In winter, in particular, the dark blanket of acrid smoke lying low over the capital, Beijing is a telling reminder of the urgency of the need to find alternatives to polluting fossil fuels. It is now so bad that the politicians continue to escalate the importance of cheaper production and strong take-up. That said, it is considered likely that Chinese financial subsidies and assistance will temper in the near future taking some of the pace out of the rapid growth.
The United States also experienced strong growth in PV installations. Subsequent to that, however, the Trump administration has announced its withdrawal from the Agreement. Our view is that this will have little impact on incremental growth, especially with so many individual states reaffirming their commitments to energy renewables in clear contradiction of the President's actions. The reaction by the mayor of Pittsburgh to Trump's actions was highly amusing. Since we began this exciting journey, it is abundantly clear that there is an overwhelming support for the transition to renewables and political dogma and the financial influence or vested interest of the coal, oil and gas industries cannot dim the determined will of the people.
At home, the politics of renewable energy was relatively quiet. The states have been quietly assuming a greater role in the debate through improved financial support, ensuring that healthy progress is achieved. While Australia's installed capacity is small by world standards at 5.44 GW (Climate Council of Australia) residential roof top uptake is world leading. The improving availability of affordable battery storage can only add to the trend. Solar is also contributing to the broader economy, with over 8,000 people now reported to be employed in the industry.
To view the Annual Report, please visit:
http://abnnewswire.net/lnk/9396A1TQ
About Greatcell Solar Limited

Greatcell Solar Limited (ASX:GSL) (OTCMKTS:DYSOY) is a global leader in the development and commercialisation of Perovskite Solar Cell (PSC) technology – 3rd Generation photovoltaic technology that can be applied to glass, metal, polymers or cement. Greatcell Solar Limited manufactures and supplies high performance materials and is focussed on the successful commercialisation of PSC photovoltaics. It is a publicly listed company: Australian Securities Exchange ASX (GSL) and German Open Market (D5I). Learn more at our website and subscribe to our mailing list in English and German.
Dyesol Headquarters:
Marine Andre
Manager Investor Relations
T: +61-2-6299-1592
E: mandre@greatcellsolar.com

Germany & Europe:
Eva Reuter, Dr Reuter
Investor Relations
T: +49-177-605-8804
E: e.reuter@dr-reuter.eu
Related CompaniesGreatcell Solar Limited