Cash Revenues Q1 FY18 $15.0m and Operating Surplus of $5.6m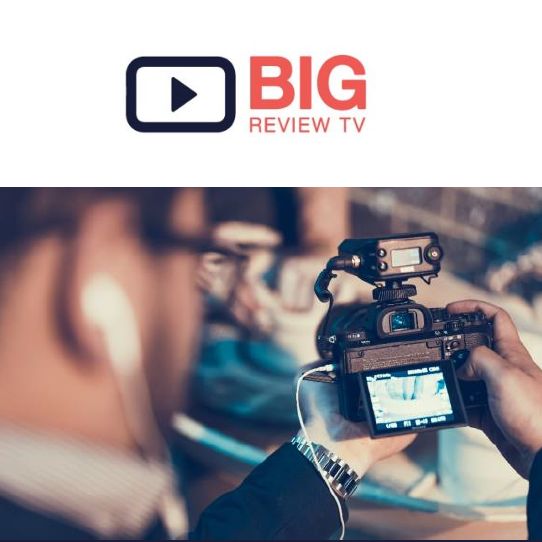 September 2017 Quarterly Update & Appendix 4C
Sydney, Oct 31, 2017 AEST (ABN Newswire) - Big Un Limited (

ASX:BIG
) (or 'the Company') is pleased to announce the release of its 4C results for the quarter ended 30 September 2017 (Q1 FY18). BIG achieved cash receipts from customers for the quarter of $15.0m (up 488% from Q1 FY17).
BIG achieved a cash profit of $5.6m for Q1 FY18 from operating activities and a further $0.8m was received from the exercise of share options resulting in a net increase in cash of $6.3m and a closing cash balance of $15.5m.
Financial and Operations Overview
Cashflow Performance and Management
- Cash Receipts from Customers of $15.0m, up 488% from Q1 FY17.
- Operating Activities generated a cash profit of $5.6m for the quarter as the Company maintained its global cashflow positivity.
- Operating and Investing expenses well controlled, with BRTV delivering a 48% cash gross margin from Australian operations and overseas operations cashflow positive as initial US investment in operations starts to deliver cash revenues.
- Increase in operational expenses over the quarter reflects investment in US expansion and investment in technology.
Operations
- Customer Renewals improved and $3m of the cash receipts generated in the quarter was from existing customers. This compares with a total video cash revenue for the same period in the prior year Q1 FY17 of $2.45m or a revenue renewal rate of 122% i.e. revenue from existing customers increased 22% from the corresponding quarter in the prior year.
- The BIG database of members and subscribers increased to 128,700 members, an increase of 544% from prior year, following the completion of the acquisition of the hospitality vertical from The Intermedia Group. The pipeline consists of 4,900 customer who have taken a paid product (a conversion rate of 40% of the 12,000 customers who have made a purchasing decision). There are a further 16,700 customers currently in production and 35,000 Hair and Beauty plus 65,000 Hospitality subscribers.
- Paying subscribers have increased by 114% from Q1 FY17 to 4,900 members.
- Offering of a larger bundled video product resulted in continued increase in ARPU to $7.5k (up 154% from Q1 FY17)
- Video content views continued to increase to 44.2m, up 170% from Q1 FY17
Outlook
Commenting on the outlook for the business Richard Evertz says, "The Company growth continues at an incredibly exciting pace, reflecting huge demand for our video technology platform and products. We are excited at the Company outlook for the coming financial year as we focus on consolidating our first to market advantage in Australia including leveraging opportunities in the Australian hospitality sector following our recent acquisition from The Intermedia Group. The Company are strongly focused on US expansion, growing and developing revenue from pillar two and on the further development of pillar three (our unique video review platform and app). The management team are laser focused on the execution of our global growth strategy and the development of partnerships in key vertical markets both in Australia and overseas. We look forward to providing further information on this strategy during Q2.".
To view the Investor Presentation - October 2017, please visit:
http://abnnewswire.net/lnk/8R49W843
About Big Un Ltd

Big Un Ltd (ASX:BIG) is the parent company of Big Review TV Ltd. Big Review TV are innovative disruptors in the online video space delivering subscription based video technology products and services. The Company has operations across Australia and in New Zealand, the United Kingdom and the United States, Hong Kong, Singapore and Vancouver and was listed on the ASX in December 2014.
Sonia Thurston
Communications Director
E: ir@bigunlimited.com.au
Related CompaniesBig Un Ltd